In September 2017, Microsoft announced that Microsoft Teams would replace the current Skype for Business client over time. Since that announcement, Microsoft has been ramping up for a massive shift, where Skype for Business will be moving to Teams. Now, Microsoft has just announced a definite end-date of July 31, 2021, when they will retire the Skype for Business client once and for all.
The future of Skype for Business has brought a lot of uncertainty to our customers, and many of them have been asking questions on how this will affect them. In this blog, we're going to answer some of the most frequently asked questions about the future of Skype for Business.
What is the future of Skype for Business?
As mentioned in the section above, Skype for Business is set to be phased out by July 31, 2021. Microsoft previously cited October 1st, 2018, as the deadline for offering Skype for Business Online to any new customers – this has been confirmed in their most recent announcement and, starting September 1, 2019, Microsoft will be onboarding all new Office 365 customers directly to Teams for chat, meetings, and calling capabilities.
This does not affect current Skype for Business Online customers, who will still be able to continue using the service and adding new users as needed, up until the July 31st, 2021 retirement deadline.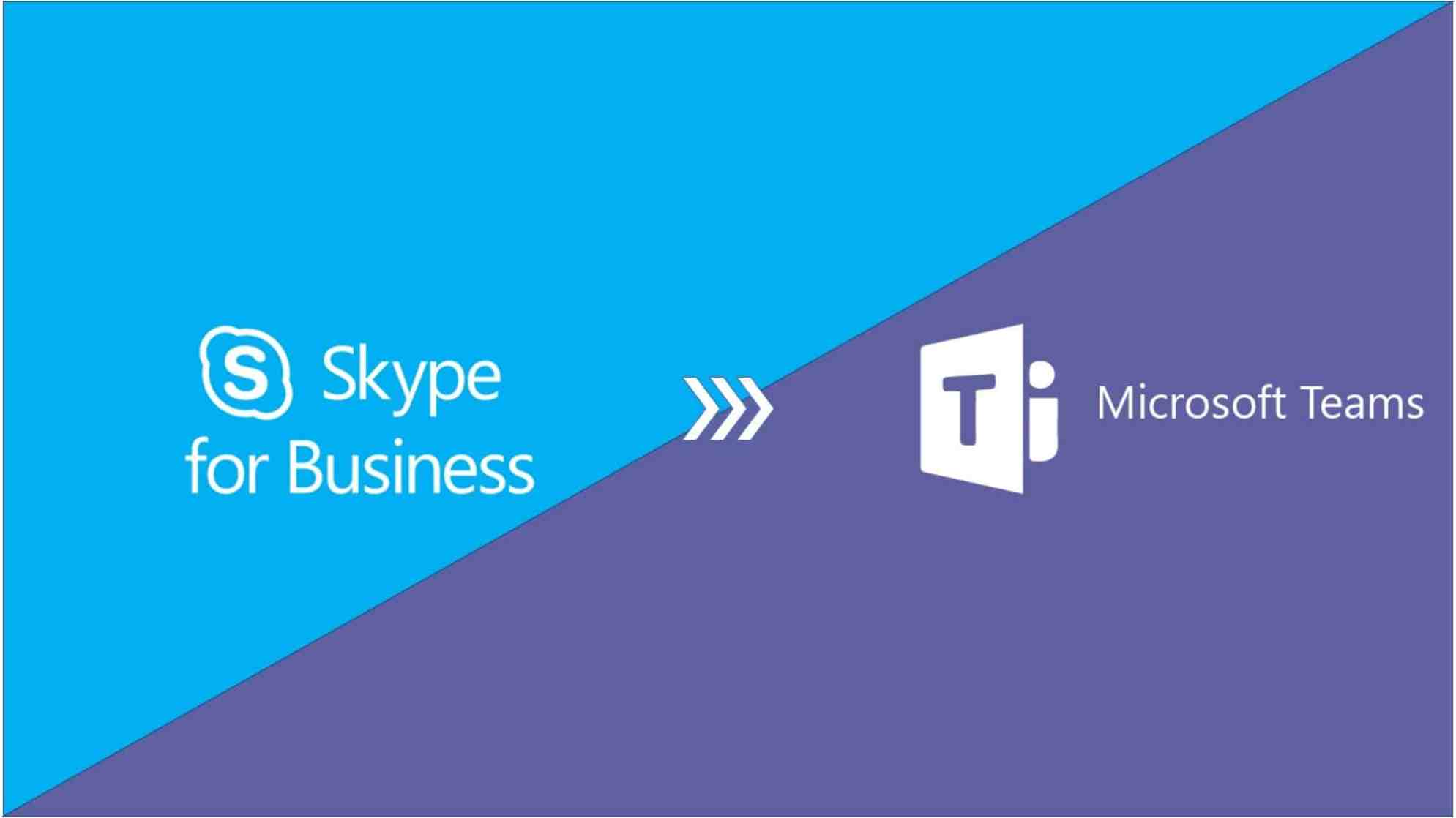 Why is Microsoft switching from Skype for Business to Teams?
Simply put, Microsoft wants to provide organizations with a single hub for teamwork. The updates to the Teams platform that will replace Skype for Business combines the business-critical communications capabilities of Skype for Business with the collaboration tools, app integration, and file storage and sharing of Microsoft Teams. This modern Cloud infrastructure will create new experiences for meetings and calling opportunities, allowing your users to make better use of their most valuable asset – their time.
What does this mean for existing Office 365 customers?
If you are a current Office 365 customer and you're currently using Skype for Business and Teams, you'll see that Microsoft will be adding new voice, video, and meeting capabilities into the Teams platform. You may have already noticed some changes.
---
Have you read?
Microsoft Teams Demo Part 2 - Top Features and Capabilities
---
How long will it take to upgrade my organization to Teams?
Upgrading your organization to Teams is based on your specific needs. Because there is no end-of-support date set by Microsoft at this time, and the future of Skype for Business is still fluid, you can choose when and how you want to migrate your organization from Skype for Business to Teams. Microsoft is encouraging customers to start using Teams either independently, or in tandem with Skype for Business.
What should I do to prepare for my upgrade to Teams?
Microsoft is encouraging all Office 365 customers to start using Teams in parallel with Skype for Business so they can get used to the Teams platform. Once you are ready to move fully to Teams, they've come up with two core upgrade paths that can help with your migration:
Upgrade Basic is designed for smaller organizations or those who are using Skype for Business Online for chat and meetings only. It's an accelerated action plan for implementing your move from Skype for Business to Teams that includes core, recommended activities, and associated resources, and is designed with the idea that you'll be upgrading your entire organization to Teams at once, typically within 30 – 45 days.
Upgrade Pro is designed for larger organizations, or those who have a more complex deployment of Skype for Business (i.e. a hybrid deployment). It's a more prolonged upgrade lifecycle that offers more detailed guidance and planning resources, which can better meet your organization's unique attributes. This phased approach typically lasts around 120 – 150 days.
It's recommended that you take a look at both of these upgrade paths to determine which one is better suited to your organizational needs. Our experts can help you explore your options and decide the correct course of action for you to take.
---
Need more help? Check out our Skype to Teams on-demand webinar, download free eGuide and learn more about the shift that's going to be taking place!

---
What will happen after my users upgrade to Teams?
In the coming months, your administrators will be able to see a "Teams Only" mode in your Office 365 Admin Portals. To complete your upgrade to Teams, you'll need to enable Teams Only for each of your users.
Once you do so, your users will see a number of things happening:
Their Skype for Business client will be disabled for use. All calls and IMs will go through Teams. However, if there are Skype for Business meetings that were scheduled before the switch over, they will still run through Skype for Business.
All new meetings that are scheduled from Outlook will be scheduled in Teams.
If your users are attempting to sign into Skype for Business, they'll get a notification letting them know that they've been upgraded to Teams.
Users will need to manually uninstall the Skype for Business client from their devices.
Is Teams compatible with Phone System & Calling Plans?
Yes, Microsoft has added Phone System and calling capabilities to Teams, with more capabilities scheduled to be added near the end of 2018 (dates subject to change).
Related: Microsoft Calling Plans – What You Need to Know (And Why You Should Care)
What if I need more help moving from Skype to Teams?
Microsoft has generated a lot of content around helping companies to switch from Skype for Business to Teams, including this Skype for Business to Microsoft Teams Capabilities Roadmap, and this document of Frequently Asked Questions.
Need more help? ProServeIT's Skype to Teams on-demand webinar and an eGuide will give you an in-depth introduction to the transition between Skype for Business to Microsoft Teams.