Let's talk about Internet of Things technology! This buzz-word might seem something right out of science fiction. Especially when you hear stories about Internet of Things technology letting you see the contents of your refrigerator from your phone while you're at the grocery store, and then create a digital shopping list of all the things you need!
Well, Internet of Things technology is not science fiction, and, in fact, there's a reason the buzz-word is so popular today. Recent research forecasts an expected Internet of Things universe with between 20 and 30 billion connected devices by 2020! So, you can be sure that this is here to stay.
But, just what is Internet of Things technology, and how can your small business take advantage of it? In this blog, we'll explore more about this topic, including five ways that Internet of Things technology can help your small business work smarter. Read along!
What is Internet of Things Technology and what are its components?
The simplest definition of IoT – Internet of Things – is either a device that is connected to the Internet, or devices that are connected to each other through the Internet. For instance, think of a smartphone that can control a smart home monitoring system through an Internet connection – that's Internet of Things technology in its most simple form.
However, Internet of Things technology also encompasses a data component to it as well – that is to say that devices that are connected to one another are able to share and collect various data points. Let's take the smart home monitoring system example we mentioned above. By connecting these devices, we're able to track and leverage that data that's collected, like when the door was opened and closed, what time the alarm was turned on or off, etc. We can then use that data to come up with a strategy for better home security.
This leads to a third component, which is the ability to help people and businesses, especially small businesses, work smarter, not harder. Convenience is a major by-product of Internet of Things technology.
So, if we put all of these components together, Internet of Things technology is a device that's either connected to the Internet, or connected to another device through the Internet, that helps to collect and analyze data, and helps people and businesses work smarter.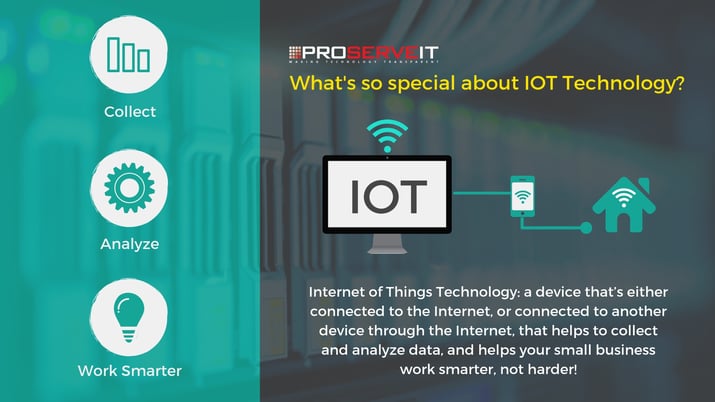 Some Examples of Internet of Things Technology in Action
It may seem as though the Internet of Things technology has nothing to do with you, or that your small business might never end up using Internet of Things technology. But the truth is, there are several examples of Internet of Things technology that you're already using, without maybe knowing that it's IoT-enabled!
Remember, "Internet of Things-enabled" means that the device you're using is connected to the Internet in some way. Do you wear an Apple watch, a Fitbit, or other wearable device? Wearable technology was a $14 billion industry (as of 2016), and is a clear example of an Internet of Things technology that's currently being used in the market today.
But there are other examples, too. For instance, back in 2011, Audi became the first car company to offer built-in WiFi. Since then 16 other brands, including Buick, Cadillac, Chevrolet, Dodge, and Jeep, have followed suit and offer factory-installed, in-vehicle WiFi that can make your car a mobile hotspot and stay connected even when driving through various cities. And, speaking of cars, the Internet of Things is also visible in other aspects. General Motors's Marketplace platform, for instance, lets drivers order coffee, book a reservation, find the nearest gas station, and more, right from within the dashboard's touchscreen.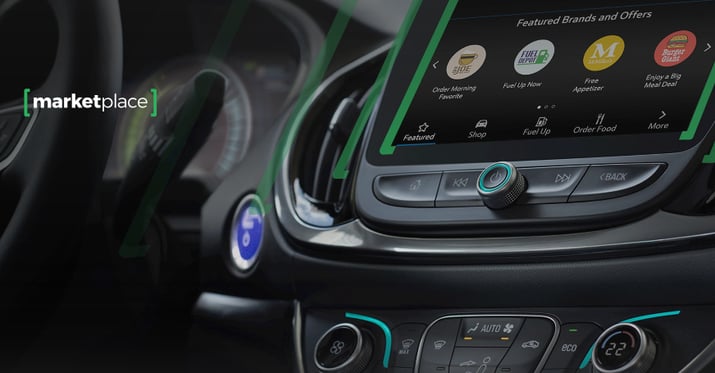 5 Ways Internet of Things Technology Can Help Your Small Business Work Smarter
1. Continuous customer engagement
Here's a scenario that you can probably relate to. Have you ever been in a situation where you had to print out an important contract, but when you went to do so, you found out the hard way that your printer was out of toner? Of course, printers and photocopiers these days can tell you when they're getting low on toner, but what if these devices could also send a message to your current sales rep who would then call you well before your toner ran out and ask you if you wanted to refill the toner?
With Internet of Things technology, this is possible. In fact, IoT technology opens up many great opportunities for continuous customer engagement like this. And, if your small business is currently creating a line of products, this is a good time for you to think about how you can use IoT-enabled devices to up your own continuous customer engagement. Can you build Internet of Things technology into your current products that could track various malfunctions, like when the battery is dying, when your product isn't performing at optimal capacity, or when your product needs maintenance? If so, it may be quite simple to program in a command or prompt that sends a message to your sales team, prompting them to call your customer and schedule some time to support that device.
2. Expanded Big Data
Consider this scenario. You are an organic produce farmer that sells to a very select group of high-end grocery stores in your province. You want to make sure that your fruits and vegetables are shipped at the optimal time, the trucks are kept at the optimal temperature, and the stores are turning over your product before it passes peak ripeness.
Before the Internet of Things, it would have been tedious work to gather this intelligence, and likely would have taken a few different programs to consolidate it. Then, if you think about it, the process would have taken weeks to have enough data to make informed business decisions about how your produce was travelling and selling.
Enter expanded big data and deployable sensors! Thanks to Internet of Things technology, you can now gather all this information, in real-time, and send it to one central repository in a matter of minutes. Rather than weeks, expanded big data can help you spot discrepancies and make better business decisions in hours.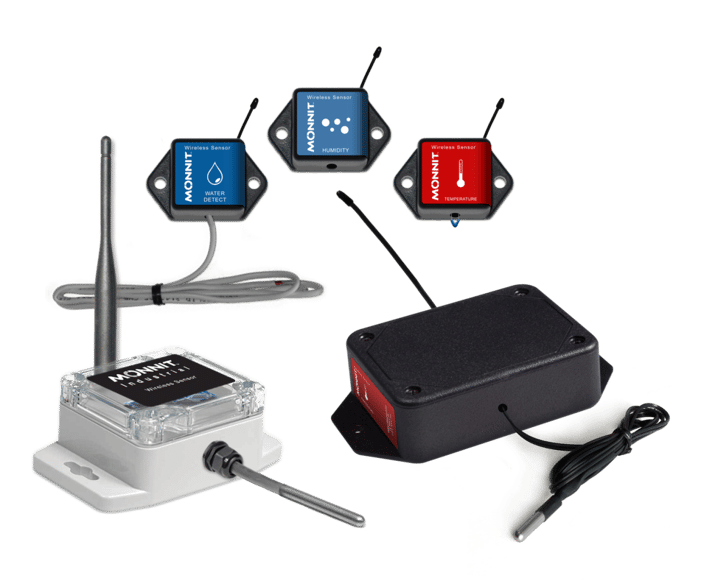 In this scenario above, Microsoft Power BI-embedded Azure could easily be used as your one-stop repository for collecting big data on your produce as it goes through the shipping process. You could link the expanded big data from the sensors into a monitoring app that's been built on Azure's easy-to-use application platform, then, because Power BI is embedded into Azure, you could create interactive visuals, dashboards, and reports that would show you all the data that your IoT-enabled sensors are collecting. But this scenario will work for all small businesses. Interested in how this might work in your organization? Contact us! Our experts have been helping companies use Azure and all its capabilities for several years.
3. Embedded IT
As Internet of Things technology becomes more and more commonplace, your customers are going to come to expect a certain amount of new and improved devices and products. With appliances, gadgets, phones, and others becoming "smarter" by implementing embedded devices in them, it's clear that customers are going to be demanding more and more integration and efficiency from the tools and products they do purchase.
For example, let's take a more in-depth look at the Fitbit we discussed earlier in this blog. The Fitbit is a smart device with built-in sensors that monitor things like activity levels, exercise levels, sleep patterns, weight, heart rate, and more, and sending that data to a mobile device or tablet. Using the various features that come with the app, the user can see any progress made, set goals for themselves, and take advantage of other features, allowing them to create a more complete picture of their overall health and fitness.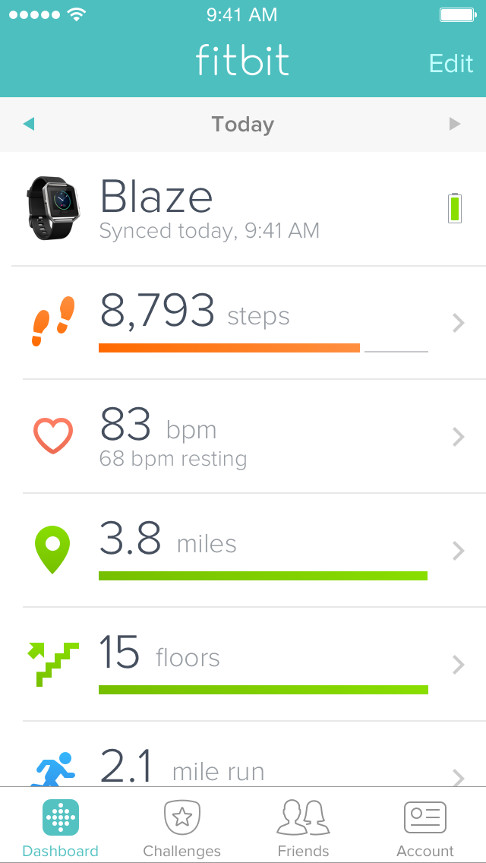 Source

Now that the Fitbit's on the market, though, it raises the bar for other wearable devices to do as much, if not more than the Fitbit does. Using the concept we talked about in the paragraph above, that means that wearable device customers are going to want new and improved devices that give them more bang for their buck.
So, as a small business, how do you take advantage of embedded IT?
If you're a small business that's designing a product, start thinking of how you can add embedded IT into your designs. How can you make your product "smarter"? Remember, the dawn of Internet of Things technology is going to lead to new needs that your customers didn't previously anticipate, so start considering what technology you could embed in your product that could make your customer's lives easier. Need some help? Book a consultation with one of our design experts today.
4. Free assistants to make the day easier
We'd be willing to bet money that, at least once a month, you've found yourself wishing for an assistant who could handle the mundane tasks or "grunt work" that you didn't have time to do. However, your small business, like many others out there, might not have the financial resources to do so.
Well, thanks to Internet of Things technology and AI-enabled Assistants, you don't need to find additional financial resources to get the help you need! Depending on the device you're using, why not take advantage of Siri, Cortana, Alexa, or Google Assistant instead?


These Virtual Assistants are incredible IoT-enabled devices that can help you with those mundane tasks, like scheduling appointments, taking notes, setting reminders and tasks, looking up information or posting to social media on your behalf. Best of all, they're typically free of charge, depending on the platform you're using or the license you have.
By using such Virtual Assistants, you and your team members can focus on the true work and leave the mundane tasks to "them". Not only this, but everything is accessible to you via your device, letting you see what you need, when you need it, conveniently at your fingertips.
A first step in choosing the right Virtual Assistant starts with determining what your specific needs are, and what devices you're using. Take some time to research each Virtual Assistant to see which one will work best with which device, then start using it! You'll be surprised how much more productive your day can get.
5. Learn to improve space efficiency
Here's a cool idea. With Internet of Things technology, you can turn your physical office space into a hotbed of efficiency. Your budget doesn't allow for wasted resources, so how do you maximize on your physical office space and ensure that you're not wasting money? Heat and electricity are two major drains on company resources. Forgetful employees are another.
Consider this scenario. You live 30 minutes from your office. There's a terrible snowstorm one Thursday night, and you can't make it into work the next day. You tell your employees to work from home, but a few of them have already made the trek into the office. The lights are on, and they've cranked the heat up. They leave for the night and, while they remember to turn out the lights, they forget about the heat. That heat is on all weekend, and when you get into the office on Monday, the physical space is at a balmy 26 degrees.
That's a lot of wasted money to heat an empty office. Especially when Internet of Things technology could have prevented this.
Now, consider this scenario. The last employee leaves, forgetting to turn off the heat. But, with your Internet of Things-enabled body heat sensors in the office, and with those sensors linked to Microsoft Cortana, the system detects no heat signatures left in the office. So, the system sends you an alert that the heat is still on in the building. You then log into the system via your smartphone and turn down the thermostat. Voilà, no more wasted resources!
Space efficiency isn't just about heat, though – you can use these sensors to detect areas of your office that aren't in use, which would help you understand if there are more efficient ways to use your office space, or if you can downgrade to a smaller space altogether.
Check out this short video on GLAS, a smart thermostat that has been jointly created by Microsoft and Johnson Controls, which will have similar capabilities to what we've just discussed.



Getting Started with Internet of Things Technology
Internet of Things technology is all about helping your small business to work smarter. It's all about how to lower operational costs, help you make more efficient use of your space and resources, increase your productivity, and help you to develop new product offerings, or even expand to new markets you haven't previously considered.
Implementing Internet of Things technology doesn't have to be complicated. One of the first steps you can do to implementing an Internet of Things device is to make sure that your current IT infrastructure could handle any new demands. An IT Roadmap can help with this, giving you a clear picture of your small business's IT capabilities. Our on-demand webinar is a great way for you to see what an IT Roadmap is and what it can do for you. Check out this short video below that shows a sample report, or sign up to watch the full version at your convenience!


---
This blog post is co-authored by ProServeIT and Change Connect. We publish a monthly blog specifically written for small businesses. Some of the topics we have discussed include Artificial Intelligence, security, CRM, Cloud computing, Small Business Tools and Business Intelligence (BI). Click here to view a list of our previous co-authored blogs for small businesses.
About ProServeIT
As a multi-award winning Microsoft Gold Partner, ProServeIT has been helping SMBs increase their efficiency for over fifteen years. We're constantly looking for ways to help our customers get the most out of their technology investments, and we love introducing our small business clients to new tools that can help them be more productive. Interested in completing an IT Roadmap, or better understanding Internet of Things for your small business? Talk to us to learn what tools might be right for you!
About Change Connect
Change Connect specializes in helping clients to work more efficiently and effectively in pursuit of their revenue goals. We offer customized solutions for small to midsized businesses with a focus on Sales Transformation. Whatever stage your business is at, whether you're a start-up looking to expand or an established company looking to move from a plateau to record growth, Change Connect is your partner in transformation. Change Connect – Making Sales Scalable.