You've read about our Solutions Architects… now it's time to feature our executive leadership! And who better to start with than from the top down? So, in this inaugural edition of "Meet ProServeIT's Executive Leadership", please meet our people-centric President, Eric Sugar!
Why people-centric? When asked why Eric got into the technology industry, his response was the people. He has always liked seeing what technology could do for people, and what impact it could have on someone else's life. In fact, Eric places a huge emphasis on people in his role as President of ProServeIT Corporation. Whether it's helping his employees remove roadblocks, educating customers and potential customers on how various technologies can make their jobs and their lives better, or instructing other executive leadership on the importance of personal and corporate cybersecurity, Eric really enjoys taking a people-centric approach to his role as President.
So, let's dive in a little deeper!
---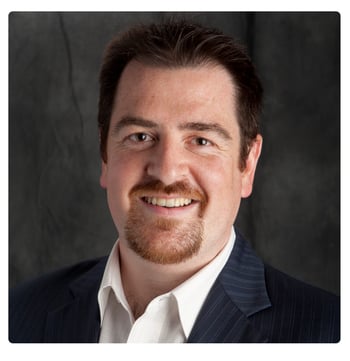 Name: Eric Sugar
Number of Years in the Industry: 25
Number of Years at ProServeIT: 17
What You Enjoy Most About ProServeIT: Again, it goes back to people! We really have a great group of people here at ProServeIT, and they caused me to stay and to want to buy the business when it was offered to me. These people we work with, and the people we help – I really enjoy watching people grow and change and do things that they didn't think they could do.
How Did You Get Into the Industry?: Actually, it's more like the career picked me! My father was into computers before there were personal computers. We had a computer that had a cassette tape that loaded software, and my brother and I were always playing with that. While in university, I got an opportunity to go to Montreal for a summer to inventory computers, and post-graduation, when I needed a job, the same company was hiring and offered me full-time. I've been in it ever since.
---
Some Fun Facts about the People-Centric Eric…
Eric describes himself as super-open, and adventurous! Although terrified of heights, Eric believes in pushing himself to his limits, so he has been both bungee jumping and cliff jumping into water, and would one day like to try skydiving. Plus, a snafu with some hotel reservations forced Eric to sleep on a park bench overnight while travelling through Luxembourg – but that's part of the fun of travelling, which Eric loves to do!
He's also rowed across the Thames before (which he admits was a terrifying experience)! Despite that experience, rowing is, in fact, one of Eric's passions – he raced for University of Toronto, raced internationally for the Don Rowing Club, and has a single-scull rowing boat from Cuccietti.
In fact, Eric is always active – mostly, he enjoys cycling and playing hockey. But when he does take some time to relax, Eric's an avid reader, devouring books in several different genres at as fast a rate as his busy schedule allows.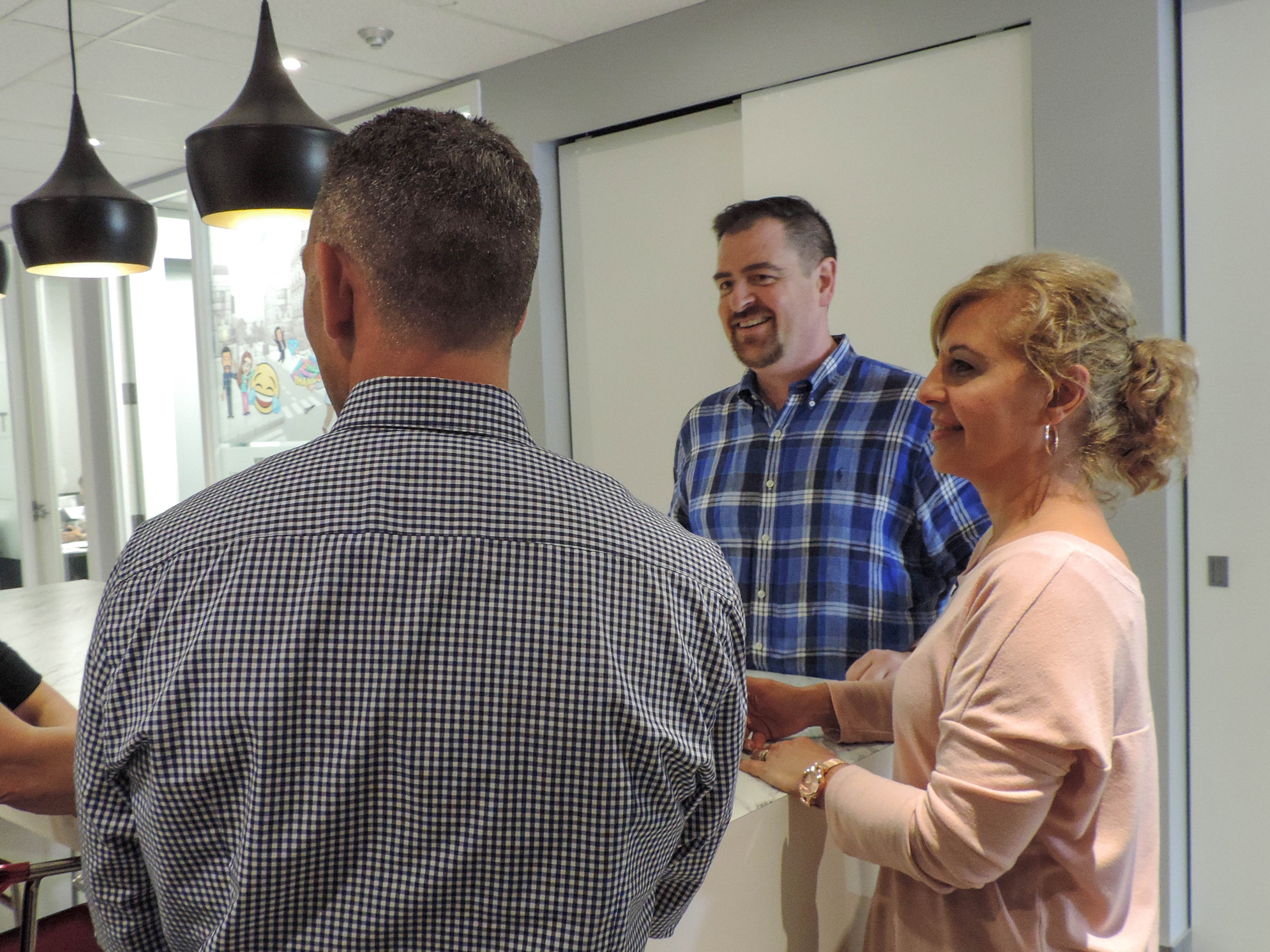 And, Eric's definitely got a philanthropic side to him – he's a big supporter of the Princess Margaret Cancer Foundation and has done Cook for the Cure, Ride for the Cure, Road Hockey for the Cure, and many other initiatives to help raise funds for them. One such initiative that Eric started a few years ago is the Friday Charity Barbecue at ProServeIT – every Friday in nice weather (usually May to October), one of ProServeIT's executives will run a barbecue for all employees and guests who are in the office that day, with donations going to the Princess Margaret Cancer Foundation. Last year, ProServeIT donated just over $3,600 from these barbecues alone, and this year's tally is already sitting at almost $1,000.
Passionate About The Future Generation & Diversity in the Workforce
As part of Eric's people-centric approach, he truly believes in, and is quite passionate about helping the future generations get into technology, especially young women. To that effect, Eric, and by extension, ProServeIT has spearheaded several initiatives with local grade schools and high schools to show boys and girls the importance of technology, and help youth in the community to get a better understanding of technology, its effects on the world, and what kind of career they can expect if they choose to pursue technology studies.
Most recently, Eric set up a chance for 46 young high school women to attend Microsoft's Technology Centre and learn about a career in technology that doesn't necessarily involve being a coder, a solutions architect, a software engineer, or someone involved with creating the technology that people use. During this event, these young women learned from Microsoft and ProServeIT employees about some of the non-technical roles that people in the technology industry could potentially hold: finance, human resources, marketing, partner relationship building, and sales, to name a few. The point was to show them that, as women, they could build a solid career in the tech industry, no matter where their strengths lie.
Executive Leadership Requires Executive Cybersecurity
Another of Eric's people-centric initiatives was to figure out a way to help business owners and other executive leadership to understand their cybersecurity risks and needs, not just from a business perspective, but from a personal perspective, as well. There is nothing worse than finding out that you're the victim of a cybersecurity attack at work, but what happens when that cybersecurity attack happens on someone you love? Or, yourself, personally?
As a business owner, this is something near and dear to Eric's heart – he often heard various speakers talking about how to protect the person, and other speakers would mention how to protect the business – but nobody was connecting the two, or talking about how you protect both your personal and your business life. So, Eric stepped in and created his Executive Cybersecurity Workshop, which he has offered to several business owners.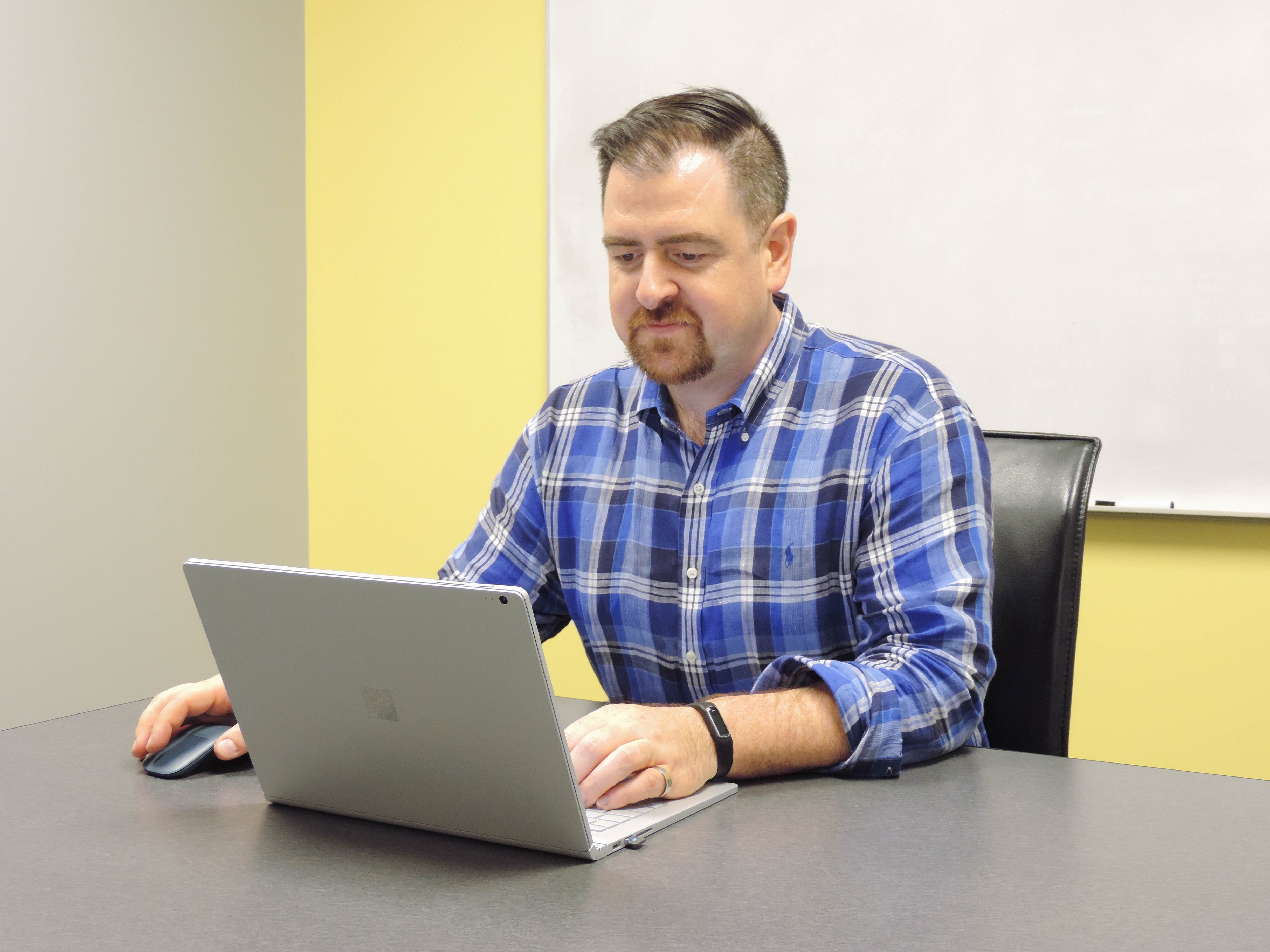 Eric knows that, from a generational perspective, it's always going to be the youngest and the oldest of the population who are the most vulnerable – they are in a limbo of sorts, where they are either too young or too old to understand the latest technology, and therefore, they are at risk of being exposed. And Eric recognizes that, as his generation gets older, they'll become the more at-risk generations, and his children will be the ones who are more secure, and so the cycle continues. This is why his Executive Cybersecurity Workshop covers how to talk to children and elder family members of the importance of keeping yourself secure, and how you can go about making sure that you are. In short, this workshop helps you to understand your personal and corporate risks, and how you and your family and your employees can improve security habits and behaviours so that you're able to protect yourself better.
I Want to Sign Up for an Executive Cybersecurity Workshop!
Related: