What is Azure? What can I do with it? Why should I be considering it in my organization?
Are you curious about Microsoft Azure services and cloud platforms? Do you wonder what you can accomplish with them, and how they could benefit your organization? Many people share your interest and uncertainty.
Microsoft's Azure services offer a wide range of options, which can make it difficult to define. But in this blog, we will strive to provide an overview of Azure services and answer the most important questions: what is Azure, what can you do with it, and why should you consider it for your business?
In this blog, you will find:
📄 3 Scenarios to Show You What Azure Can Do
What is Azure?
Microsoft Azure is, in a nutshell, a growing collection of integrated Cloud computing services. With Azure, you can build infrastructure, develop modern applications, manage your identity, set your organization up with reliable backup disaster recovery options, and more! With over 600 services available, Azure really is your one-stop shop for everything Cloud computing.

Related blog you might be interested in:
Windows 365 vs. Azure Virtual Desktop: Choose the Right Cloud Solution
What is Azure ATP?
Completing an Azure Migration Assessment – Process & Benefits


What is Azure? 3 Scenarios to Show You What Azure Can Do
Microsoft Azure can offer your organization a wide range of features that will help you drive your business forward in the modern world of work. Below, we've laid out three real-life scenarios where you could use Azure in your organization:
1. Make Better Business Decisions with Business Intelligence Integration:
Azure can help you drive better and faster decision-making, to help you stay in the know, spotting trends as they happen. Ever wanted to see real-time results for your monthly media budget? Or is it how your team's moving inventory? Or whether your manufacturing team is on track to fulfill your monthly orders? Azure can integrate with Business Intelligence solutions, like Power BI, so you can open up a dashboard at any given time and see important data and results at your fingertips.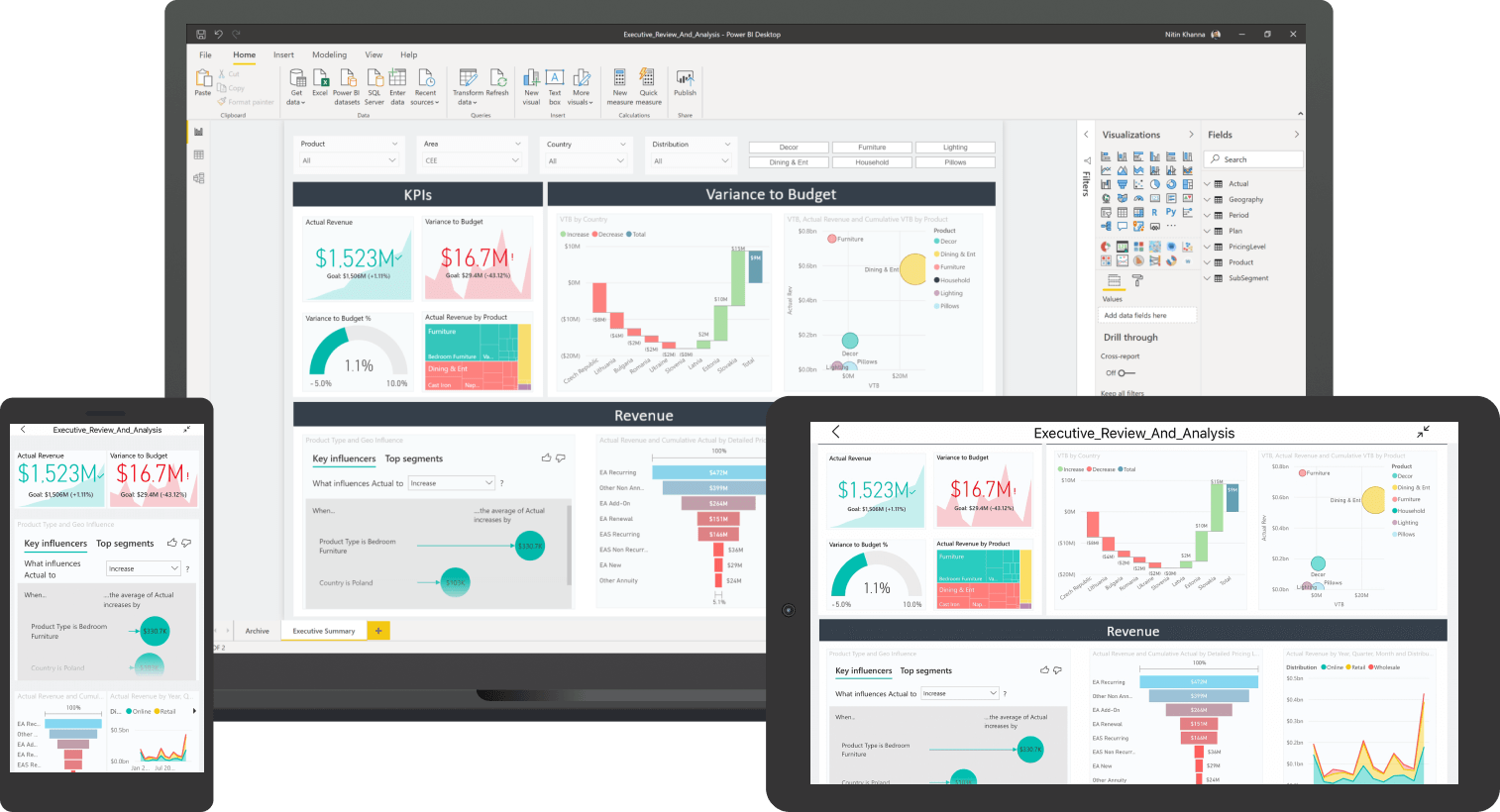 2.Protect Your Data & Applications:
In recent times, ransomware attacks on municipalities and non-profit organizations have made headlines. This type of malware has emerged as one of the most rapidly growing security breaches, affecting organizations across all sectors and sizes.
is a type of malware that infects your computer and either locks you out completely, encrypts your files so you can't get access to them, or threatens to publish your confidential information if you don't pay a ransom to the threat actors.
A good way that your organization can stay protected from ransomware is to make sure you have an up-to-the-minute backup of all your files that's kept separate from your main system. And Azure Site Recovery can create this backup environment for you, so that if you're ever in a ransomware situation, you can fail over to your back-up environment with minimal downtime and just a few clicks of your mouse.


3. Make it Easier for Your Users to Sign In:
Does your organization use Office 365, Dynamics 365, or other similar Software-as-a-Service (SaaS) applications to help you with end-user productivity? If so, how are your employees signing into those products?
Azure Active Directory can help with single sign-on (SSO) access to your various Cloud-based applications, like Office 365, which lets your users use their organizational email account to sign into all Cloud applications that they use to do their job. Azure Active Directory is an integral part of Office 365, Azure, and Enterprise Mobility + Security, centralizing identity and access management for your users.


What are Azure's Benefits?
Because of its versatility, Azure is everything that you need in Cloud computing services, so it's a perfect choice if your organization wants peace of mind, and the ability to make better business decisions. Below are just a few of the major benefits of Azure:
Flexible Scalability
Azure was built with scalability in mind. You don't always know when your organization may require additional resources. So, by offering fully Cloud-based or hybrid hosting, Azure helps your organization to scale when it's needed.
Pay As You Go
Since you only pay for what you use, Azure's pay-as-you-go model reduces any upfront costs to your organization. This is especially beneficial for small- to medium-sized businesses.
Best-In-Class Security
90% of Fortune 500 companies trust the Microsoft Cloud because of Azure's rigorous security, privacy, compliance, and transparency. Azure uses identity authentication and access management features to keep your information safe and secure.
Seamless Data Management, Distribution, and Analytics
Regardless of where your data is stored, Azure has the capability to manage, distribute, and analyze it. In fact, Azure allows you to make better business decisions by analyzing all your data in real time and providing you with insights into intelligent actions you can take that will improve your customer engagement, increase your revenue, and lower your overall costs.
Application and Infrastructure Monitoring
Azure allows your IT team to look into the health and performance of your current applications, workloads, or infrastructure . This helps them proactively seek out any issues and fix them before they become a problem for your users, which helps them save time and focus on what's really important to your organization.


Start Your Azure Journey with ProServeIT Azure Solutions
Innovate with Purpose: Reimagine Your Cloud Platform with Azure
With more than 200 products and Cloud-based services that are designed to help you and your organization bring new solutions to life, solve your immediate challenges, and design your future, Microsoft's Azure Solutions has something for everyone.
ProServeIT is the preeminent Microsoft partner to offer support for your organization's Azure needs. From determining the appropriate Azure sizing and services you need to showing you how you can leverage the inherent benefits of Azure for your organization, our team of Azure experts will work with you every step of the process to make sure that your transition to Azure is seamless and streamlined.