Adoption of disruptive technology trends is usually pushed by the business units. Business units are often the ones looking for ways to create innovative change. By integrating disruptive technology early, they have the opportunity to stay ahead of the curve and drive business value.
One of the greatest fears for many business executives is that they will be too slow to adopt a new technology and will be playing catch-up. Particularly, if competitors start integrating innovative new techniques into their business, other organizations may lose their competitive edge.
Align business goals and IT security goals
There can often be misalignment between the goals of the business and the goals of IT security. To drive efficiency within the company, the goals of the business and the goals of IT security need to be aligned. While the business may be looking for new, innovative ways to grow, the IT department may be focused on fire-fighting and maintaining existing security. With poor communication between the two, there can be a great deal of misalignment in regards to their goals. The IT department needs to support the business and its endeavours by understanding the goals and objectives of the business. This allows the IT and security team to then meet the expectations of the business by allocating resources that allow for success.
Here are best practices to present these topics to your business stakeholders in order to communicate effectively:
Be Relevant
Discuss how your message matters to your stakeholders.
Discuss how these technology trends can help the business.
Don't focus on typical IT topics, such as how it works or the security issues, but rather focus on what they stand to gain.
The business wants to hear more about results.
Be Concise
Keep your communication concise as to not lose your stakeholders in the noise of disruptive technologies.
If your presentation becomes complex or lengthy, you may lose the interest of your stakeholders and your message will be lost.
Be Consistent
Regardless of your audience or communication method, ensure that you stay consistent with your messaging.
Test run your communication with some colleagues to ensure that it is effective.
5 security mitigation tactics for your IT security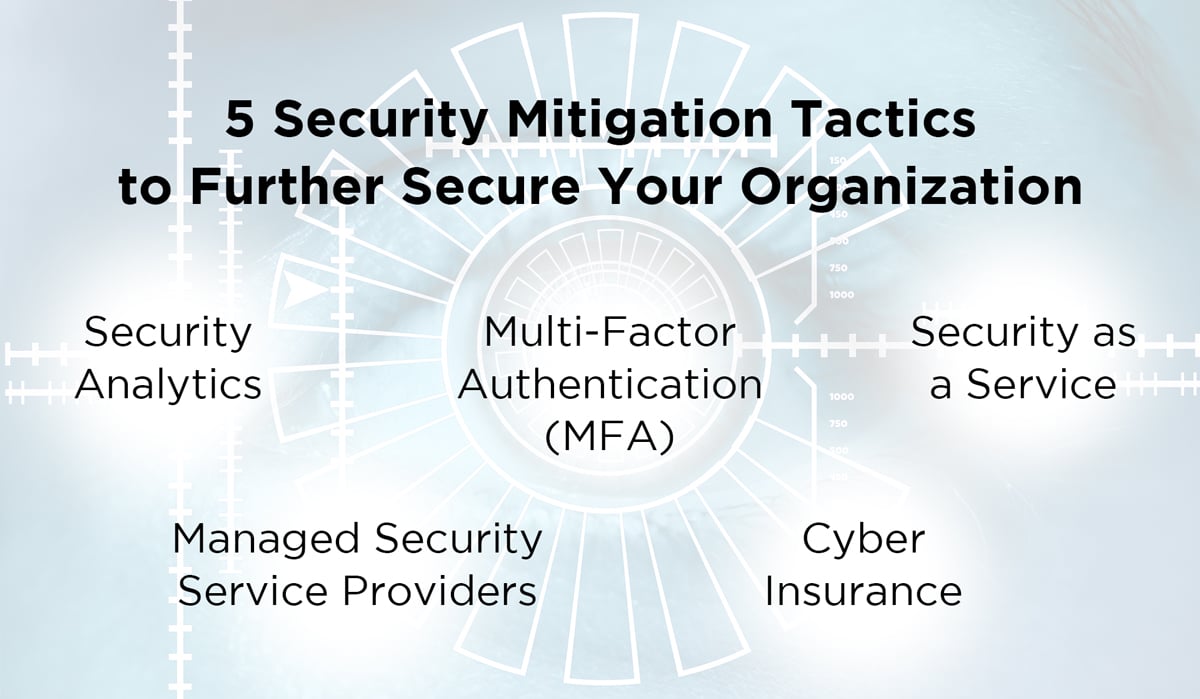 As the business goals and the IT security goals are aligned, there are advanced security tactics that you can apply to battle the increasing sophistication of cyber attacks: Security Analytics, Multi-Factor Authentication, Security as a Service, Managed Security Service Providers, and Cyber Insurance. Various tactics and techniques are emerging (and will continue to emerge) that will help an organization protect itself against potential security issues. Having these tactics in place will help strengthen the security posture of the business.
Tactic 1. Security Analytics
Following the concept of using Big Data, security analytics will allow you to take the large amount of security data already available to you and use it to better identify security events from advanced attackers which are normally much more difficult to detect.
Tactic 2. Multi-Factor Authentication (MFA)
MFA allows an extra layer of authentication to be used beyond the typical username and password – hardware tokens, smart cards, phone, fingerprints, and retina scans are just some of the options.
Tactic 3. Security as a Service (SECaaS)
SECaaS has a great deal of businesses outsourcing their security to the cloud.
Tactic 4. Managed Security Service Providers (MSSP)
More companies will move towards MSSPs, which allows them to outsource their security to third parties who can take responsibility for the organization's security.
Tactic 5. Cyber Insurance
Companies will be looking toward adopting cyber insurance policies to help mitigate the costs associated with potential breaches.
Your security controls always have room to improve. Attack types and threats are always increasing in complexity and if you stay stagnant, you will risk having your data breached. Leveraging these 5 security mitigation tactics will help protect your organization from serious financial loss and compromises into your IT systems.
Let us help you with your IT security.
Security has left the building. As security becomes more complex and requires more resources, organizations have been starting to outsource a great deal of their IT security controls to experts who can provide continuous oversight into their controls.
85% of customers globally said they would take their business elsewhere if a business lost their personal information or was hacked; 47% would take legal action. Let us help you with your security concerns so that you can focus on your business. We will be happy to provide you with resources and assistance, including a complimentary cloud security assessment.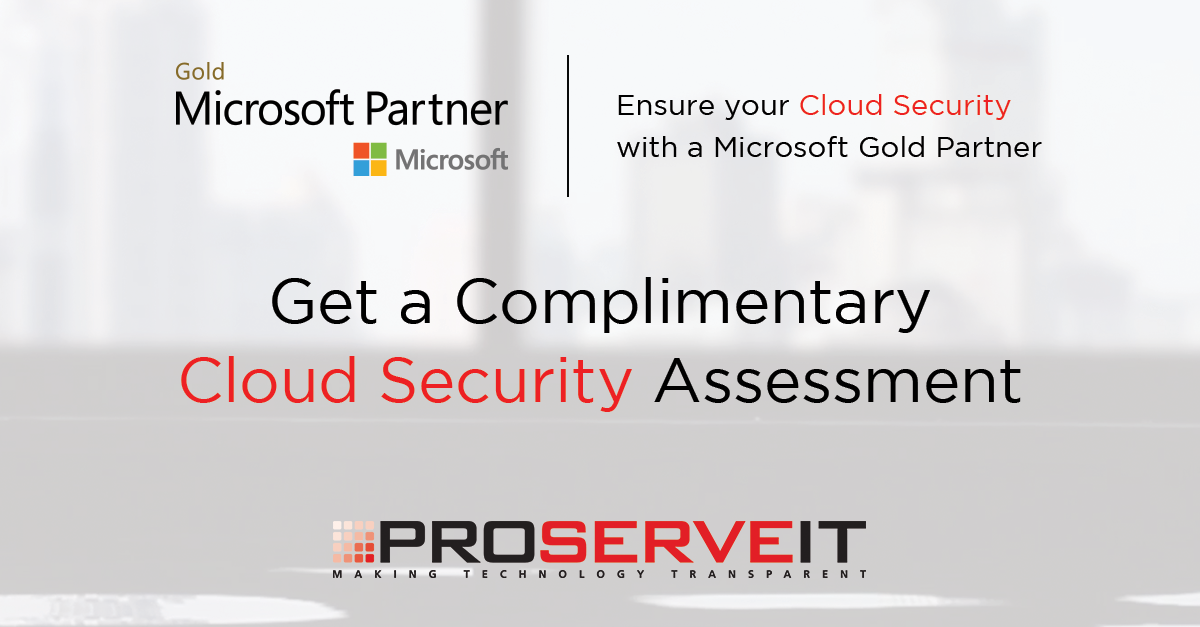 Related Posts: