Collaboration and communication are the foundations of day-to-day operations and for organizational success in every company. Many organizations are looking for an application to connect their team from home or around the world as a result of the rise in remote and hybrid work.
In this blog you will find:
How can Microsoft Teams enhance productivity with collaboration tools in your organization?
What are 4 New Microsoft features you can start using today?
Bookings | Planner | Trello | Whiteboard
The ideal platform for communication and collaboration, Microsoft Teams, puts a strong and effective tool at your fingertips. Regardless of where you are, Teams enables you to establish a collaborative environment and make decisions as a team to accomplish objectives.
In this blog, we'll talk about how to use Microsoft Teams to its fullest capacity and look at how to use some of the new features the platform offers to increase your office efficiency.
Have you also read?
Microsoft Teams for Project Managers: Top 5 Tips to Get Started Today!
10 Useful Microsoft Teams Tips and Tricks You Need to Know!
What is Microsoft Teams?
Microsoft Teams is a collaborative workspace within the Microsoft Office 365 suite that acts as a central hub for conversations, collaboration, and teamwork. It is accessible via desktop, laptop, tablet, or mobile device. It is a place where your employees can discuss projects, co-author documents and plans in real time.
Teams is a powerful resource for linking your organization and fostering teamwork because it also has a video conferencing function that enables your employees to host internal and external meetings from anywhere in the world.
Additionally, Teams connects with other Office 365 applications like OneDrive, SharePoint, and Outlook to make it simple to access and arrange all your work tools in one location. Teams aids in increasing productivity as there are numerous ways to collaborate more effectively.

How can Microsoft Teams enhance productivity with collaboration tools in your organization?
Ever dreamed that your team could all gather in one location to work, discuss, and chat? Now they can! Welcome to Microsoft Teams. You'll get information on meetings, chat, channels, and more. Anytime, anywhere in the world, your team will be able to participate in the dialogue.
Microsoft Teams is a platform created to improve teamwork. It offers a place to talk about concepts, host meetings, and exchange files and notes with other team members. When utilized effectively, it aids with task organization and boosts efficiency at work. Like any platform, it can take some time to learn everything the application has to offer, but if you keep reading, we'll show you 4 features you can use right away!
What are 4 New Microsoft Teams features you can start using today?
Microsoft Teams is user-friendly and revolutionary. Since the pandemic, Teams has emerged as the hero that made it possible for companies worldwide to operate successfully from remote locations. Since then, workplaces have evolved to include hybrid and remote work, and Microsoft Teams has responded by offering new methods of working.
Are you utilizing Teams to the fullest potential given the wealth of tools and capabilities it has to offer? Here are some of the new Microsoft Teams features you need to know:
Bookings
From a single interface, schedulers can control the calendars of numerous departments and staff members, as well as meetings with both internal and external attendees. You can track, manage, and organize your team's appointments and calendars all in one place with Bookings in Microsoft Teams. You can establish and manage in-person and virtual visits for your staff and attendees, create a Bookings calendar and add team members to it, as well as add new team members. The actual virtual meetings are conducted using Microsoft Teams Meetings, which provides a feature-rich videoconference experience.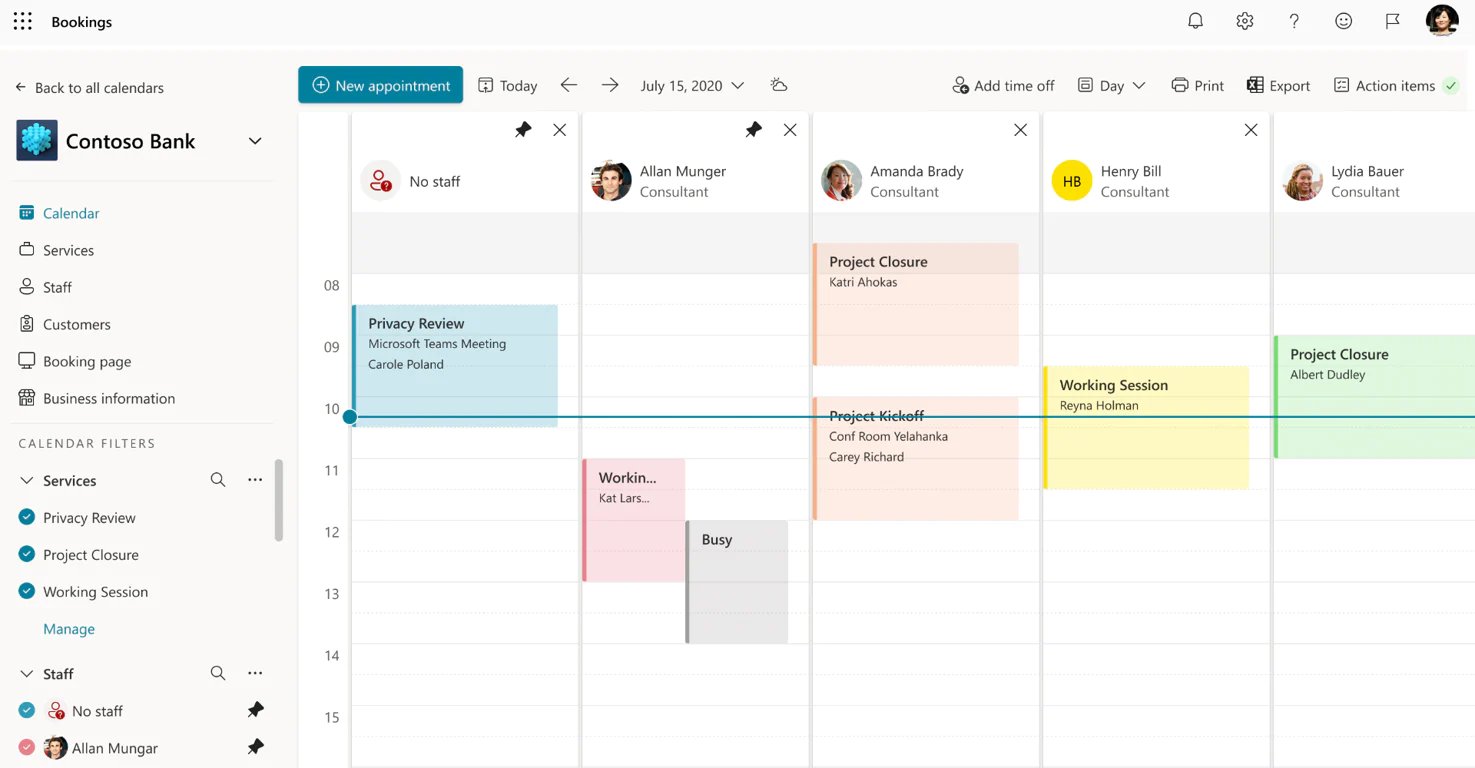 Benefits of using Bookings app?
🧑‍🤝‍🧑Provide your clients flexibility, convenience, and control
🖊️Customize appointments for your business needs
⌚Simplify scheduling to save time
📅Your organization can have one or more booking calendars
💻Attendees can join a booking, with or without a Teams account
Scheduling bookings is easy and flexible
Scheduling a booking involves filling out a simple form and adding attendees. You can add optional internal notes and set different reminders for external attendees and staff, too. You can save time by creating different appointment types. Once you do, every time you select an Appointment type for a booking, the information you've included (e.g., parking directions, appointment prep details) will automatically be emailed to attendees.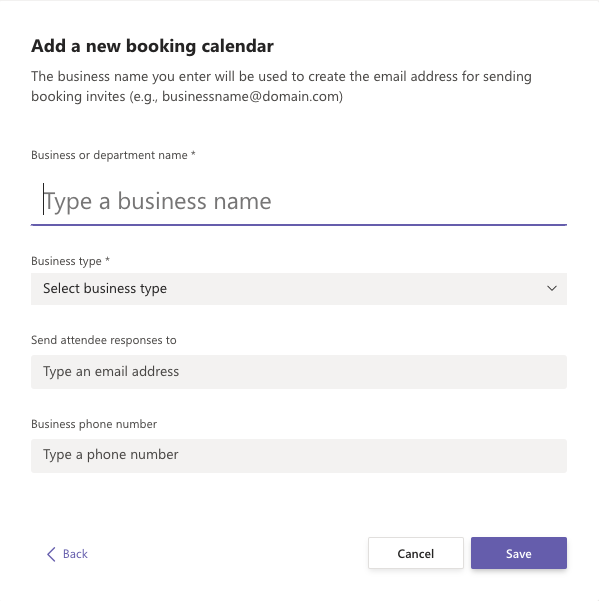 Planner
Planner is a service that lets you generate boards containing all your team's tasks and assignments. Planner is a great added service option to have on Microsoft teams, but you will have to check if your package offers the planner tool.
To add a Planner tab in Teams, just click "Add a tab" next to your tabs at the top of a channel or chat. Select "Planner", then do one of the following:

Click "Create a new plan" and type a name for the new Planner board, or
Click "Use an existing plan" and select an existing Planner board from the menu.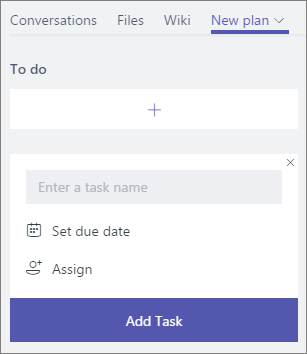 Once you've created your Planner tab, you can assign different tasks to other people in your team and add links to individual tasks. To start a conversation about your Planner board where you can @mention teammates, just click "Show tab conversation" in the top right corner of your tab. That chat will also appear as its own thread in the channel containing your Planner tab. In addition to using Planner in a tab, you can also configure Planner notifications for a channel, set up boards for personal use, and more.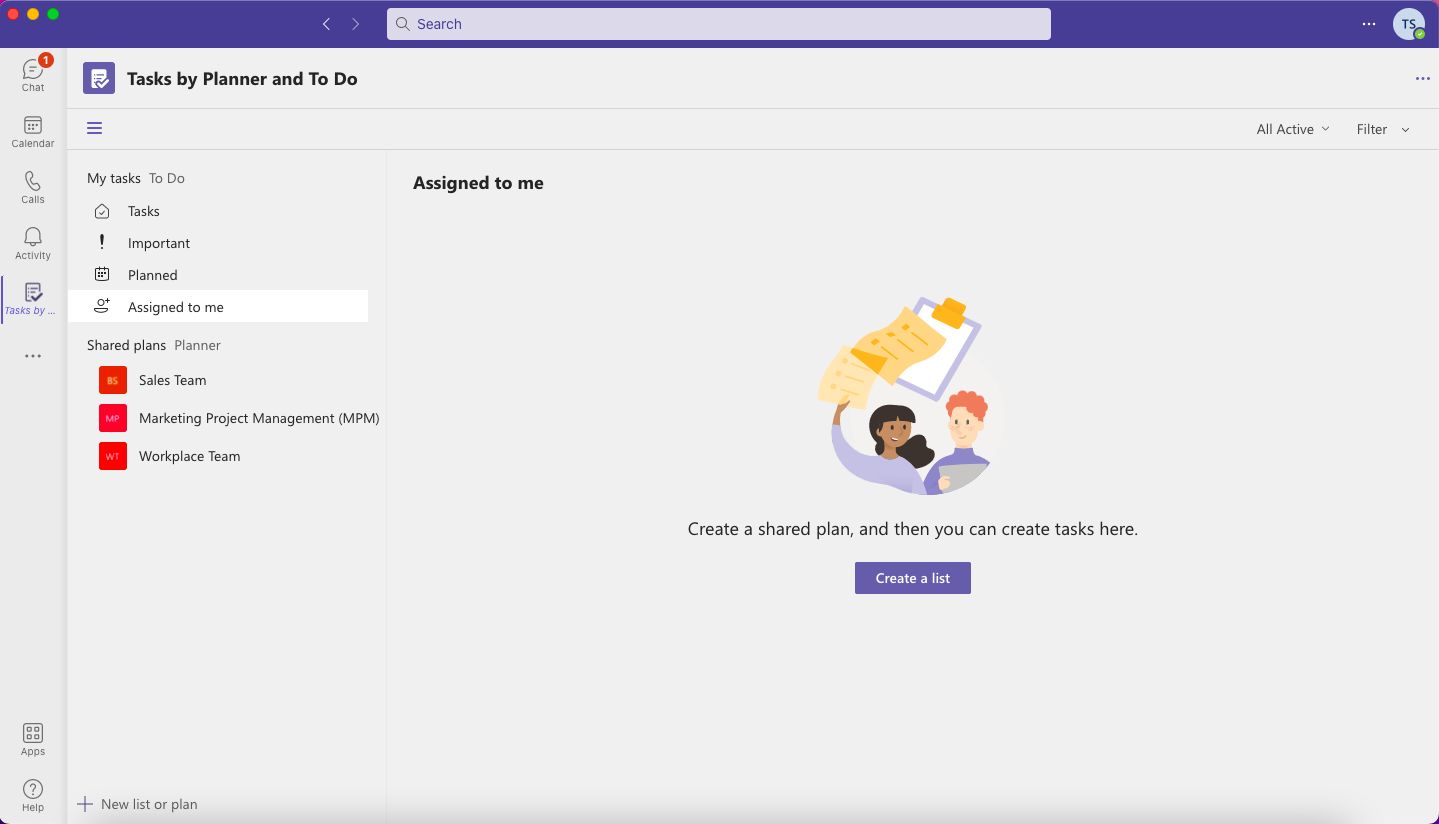 Trello
Trello for Microsoft Teams lets you work more collaboratively, get more done, and organize your projects in a fun, flexible, and rewarding way. Trello app for Teams links your Trello teams to those in Microsoft Teams.
You can access your Trello boards, lists, and cards using Trello for Microsoft Teams. Trello also allows you to add new cards, move current cards between lists, set deadlines, and mark completed cards. To make it simpler for team members to navigate and collaborate on the project's Trello board, you may make it a tab in your Teams channel.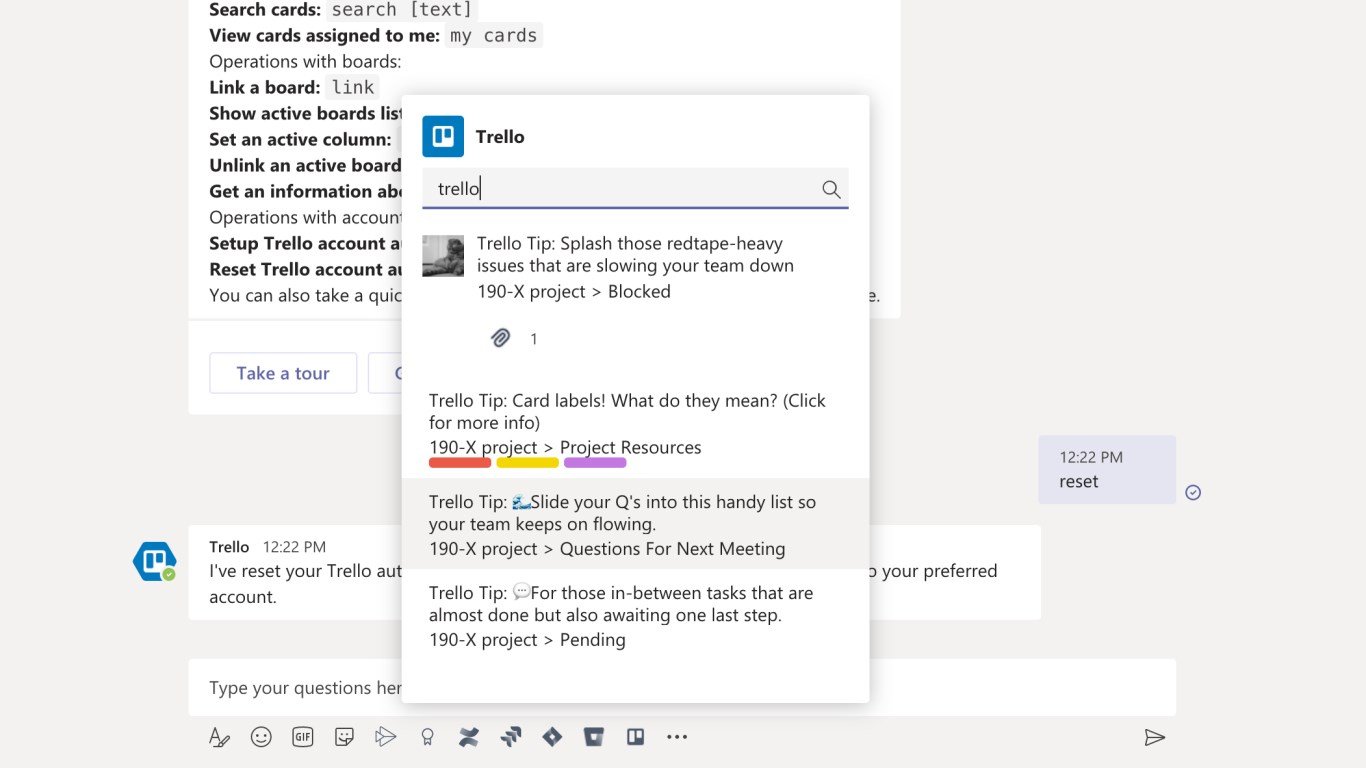 The Messaging Extension for Trello lets you and your team quickly search for the Trello card by a keyword and send the card information into the conversation.
Whiteboard
Microsoft Whiteboard is an application that does exactly what the name suggests: it provides a digital version of a whiteboard for: 🖍️Drawing. ✍️Writing. 🎨Creativity.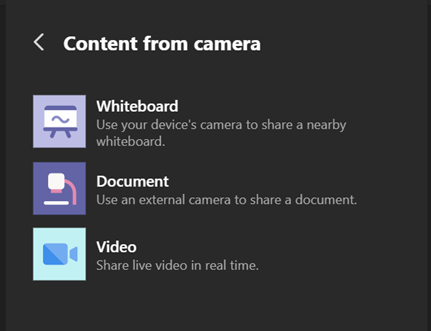 Many teams utilize the whiteboard in Microsoft Teams for meetings even though a standalone tool is available for it. This is an excellent approach to simulate the brainstorming, creativity, communication, and presenting potential of a real whiteboard even while you are meeting virtually.
Whiteboards are an important meeting tool and a fantastic method to communicate remotely. Click the "Share" button to share your screen during the meeting, and then click "additional content" to display the whiteboard. Here, you may use a Surface pen or mouse to write together on the whiteboard to facilitate meetings. Your Channel will then save the whiteboard in a tab so you can access it later.
Get Started with Microsoft Teams Today!
There's no doubt in our mind that, with the right integrations in place, and with a little customization, Microsoft Teams can be a very viable and effective project management solution for your organization. From being able to track tasks, collaborate on documents, host meetings and white-boarding sessions, and to keep all project files in one convenient place that's accessible to everyone on the team, Microsoft Teams has the capability to become your new project management secret weapon!
If you think Microsoft Teams is a good fit for you, click here to book your assessment and get started with us today!
On-Demand Microsoft Teams Webinar Series
Explore new and exciting Microsoft Teams features with our on-demand webinars hosted by our Modern Workplace Solutions Architect, Tony Caporalleti, and other experts. You will be able to see how key features can bring people together in your shared workspace.