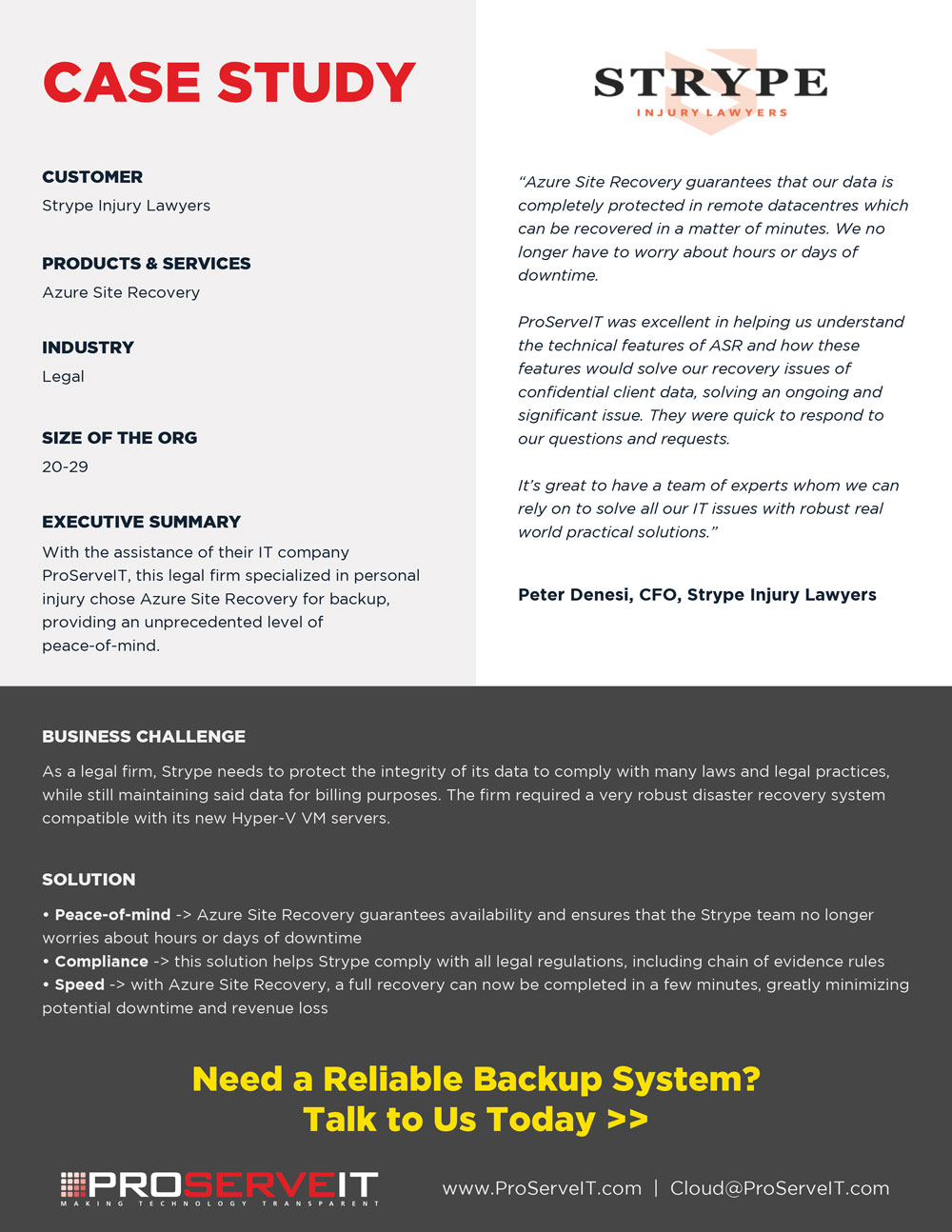 Strype: Azure Site Recovery
Executive Summary
With the assistance of their IT company ProServeIT, this legal firm specialized in personal injury chose Azure Site Recovery for backup, providing an unprecedented level of peace-of-mind.
Business Challenge
As a legal firm, Strype needs to protect the integrity of its data to comply with many laws and legal practices, while still maintaining said data for billing purposes. The firm required a very robust disaster recovery system compatible with its new Hyper-V VM servers.
Solution
• Peace-of-mind -> Azure Site Recovery guarantees availability and ensures that the Strype team no longer worries about hours or days of downtime
• Compliance -> this solution helps Strype comply with all legal regulations, including chain of evidence rules
• Speed -> with Azure Site Recovery, a full recovery can now be completed in a few minutes, greatly minimizing potential downtime and revenue loss
---
Client Strype Industry Legal Size 20-29 Finished 2016 Website www.strype.ca