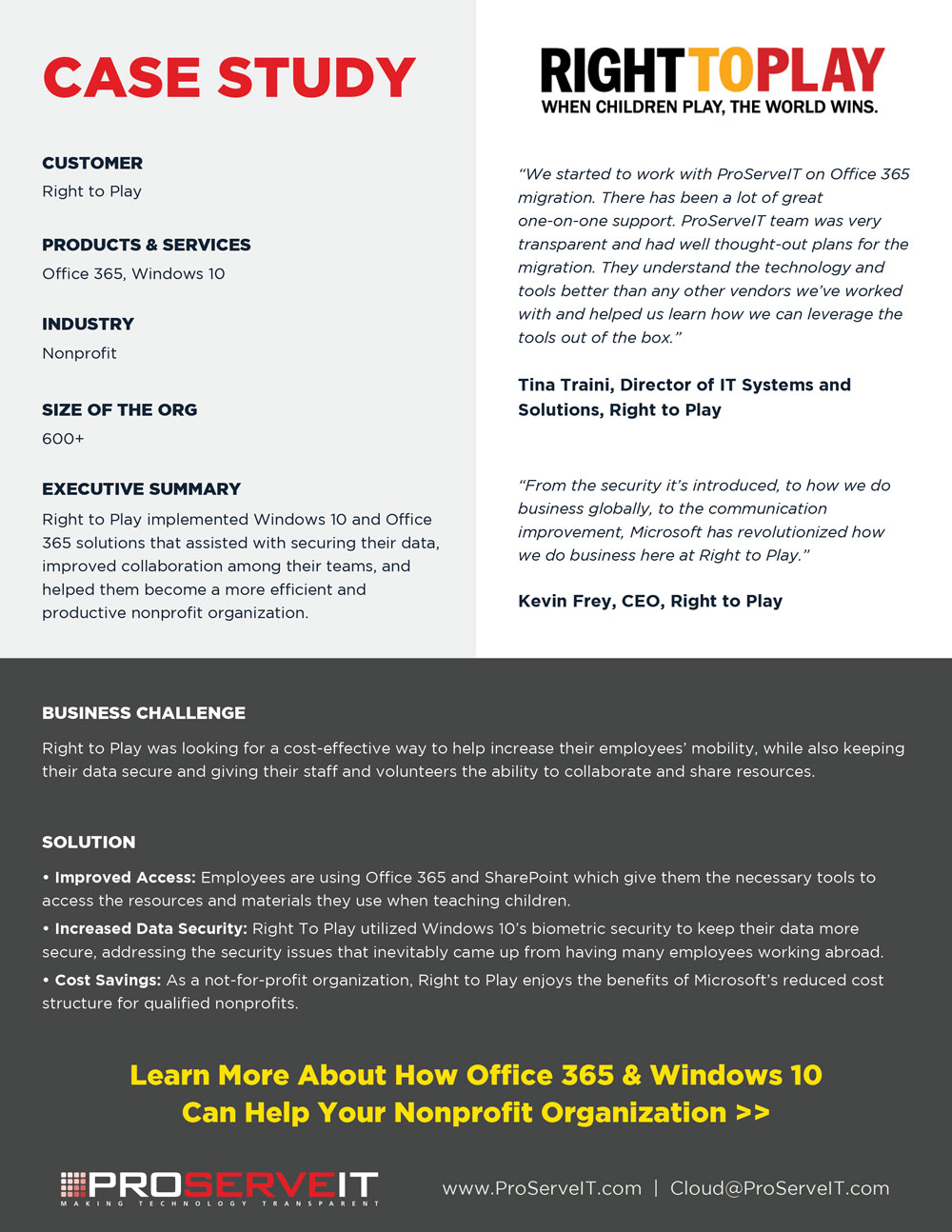 Right to Play: Office 365 migration
Executive Summary
Right to Play implemented Windows 10 and Office 365 solutions that assisted with securing their data, improved collaboration among their teams, and helped them become a more efficient and productive nonprofit organization.
Business Challenge
Right to Play was looking for a cost-effective way to help increase their employees' mobility, while also keeping their data secure and giving their staff and volunteers the ability to collaborate and share resources.
Solution
• Improved Access: Employees are using Office 365 and SharePoint which give them the necessary tools to access the resources and materials they use when teaching children.
• Increased Data Security: Right To Play utilized Windows 10's biometric security to keep their data more secure, addressing the security issues that inevitably came up from having many employees working abroad.
• Cost Savings: As a not-for-profit organization, Right to Play enjoys the benefits of Microsoft's reduced cost structure for qualified nonprofits.
---
Client Right to Play Industry Nonprofit Size 600+ Finished Ongoing Website www.righttoplay.ca