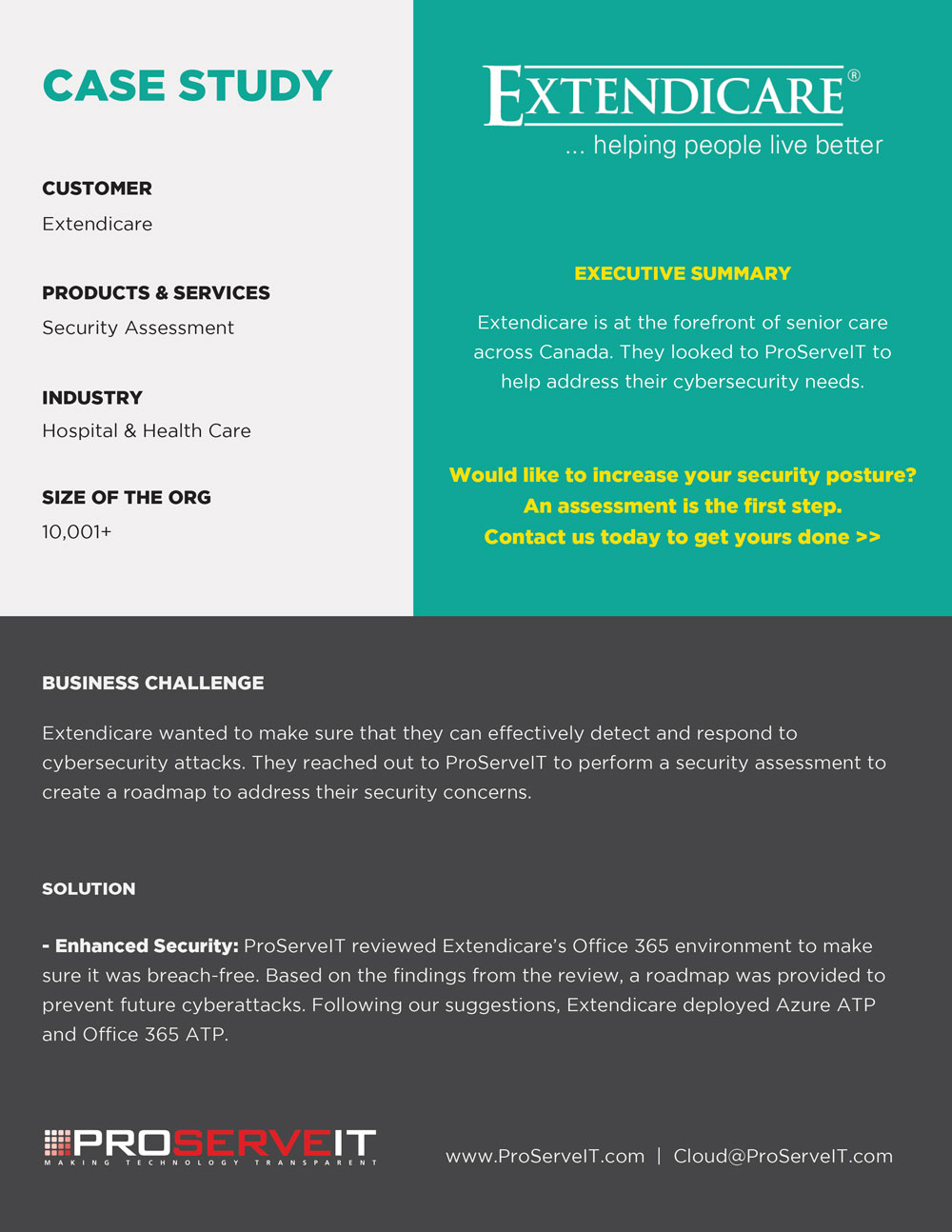 Extendicare: Security Assessment
Executive Summary
Extendicare is at the forefront of senior care across Canada. They looked to ProServeIT to help address their cybersecurity needs.
Business Challenge
Extendicare wanted to make sure that they can effectively detect and respond to cybersecurity attacks. They reached out to ProServeIT to perform a security assessment to create a roadmap to address their security concerns.
Solution
• Enhanced Security: ProServeIT reviewed Extendicare's Office 365 environment to make sure it was breach-free. Based on the findings from the review, a roadmap was provided to prevent future cyberattacks. Following our suggestions, Extendicare deployed Azure ATP and Office 365 ATP.
---
Client Extendicare Industry Hospital & Health Care Size 10,001+ Finished 2019 Website https://www.extendicare.com/