By: Eric Sugar, President, ProServeIT Corporation
At ProServeIT, we make it a priority to invest in summer internship programs, because we strongly believe in growing the next generation of our industry's workforce. But there are several other benefits to having a summer internship program in your organization that extend beyond training the new generation of industry workers.
In this blog, we'll look at the top five of those benefits for having a summer internship program, and we'll also take a quick look at the experiences of ProServeIT's current interns.
The Top 5 Benefits to a Summer Internship Program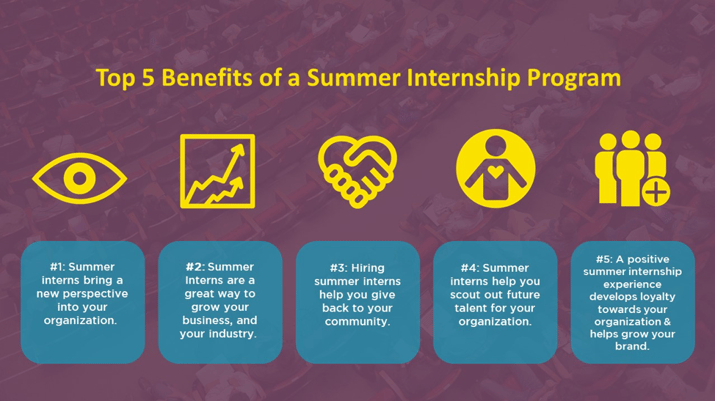 Benefit #1: Summer interns bring a new perspective into your organization.
One of the biggest benefits we've found (and probably the most compelling reason to hire summer interns), is the new perspective that each of these interns has brought to our organization. Summer interns ask questions that our more experienced people don't, or, in some instances, won't ask. When an organization gets set in their ways, sometimes they need someone with a fresh perspective to come along and question, "why?". By injecting the "new blood" of these summer interns into our organization, we can harness their curiosity and examine their questions for new opportunities.
Benefit #2: Summer Interns are a great way to grow your business, and your industry.
That fresh perspective from the first benefit translates to greater opportunities within your organization to grow and to explore new ideas and, in some cases, new revenue streams. So, hiring a summer intern is a great way to expand your business offering and your industry. Take, for example, our IT industry – who better to come up with new ways of using technology than a person who was practically born with a smartphone in their hand?
Benefit #3: Hiring summer interns help you give back to your community.
Another great benefit is that, by hiring summer interns, we're able to give back to our community. Having a summer internship program means that ProServeIT is helping our local high school and university students to learn the valuable skills and work experiences that will help them be employable in the future.
Benefit #4: Summer interns help you scout out future talent for your organization.
Also, a summer internship program gives us the chance to scout for future talent. For instance, last summer, our marketing department hired an intern to help us review and re-write the content for our website. She joined our marketing team as a full-time employee in September. We think of our summer internship program as a four-month test period, letting us evaluate the personality and determine if that intern is a good fit for our organization.
Benefit #5: Giving summer interns a positive experience develops loyalty towards your organization & helps grow your brand.
It's a known fact that, when you invest in training summer interns and give them a positive experience while working for you, those interns will go out and become great ambassadors for your brand. At ProServeIT, we want to make sure that our summer interns tell the community about the amazing experience they had working for ProServeIT. So, we invest time and money into our summer interns, to make sure that they are getting valuable experience on the job, which has had the desired effect.
Don't Take Our Word for It – Read About Our Interns' Experiences!
This year, ProServeIT is thankful to have 4 great summer interns working for us. Let's take a look at what they have to say: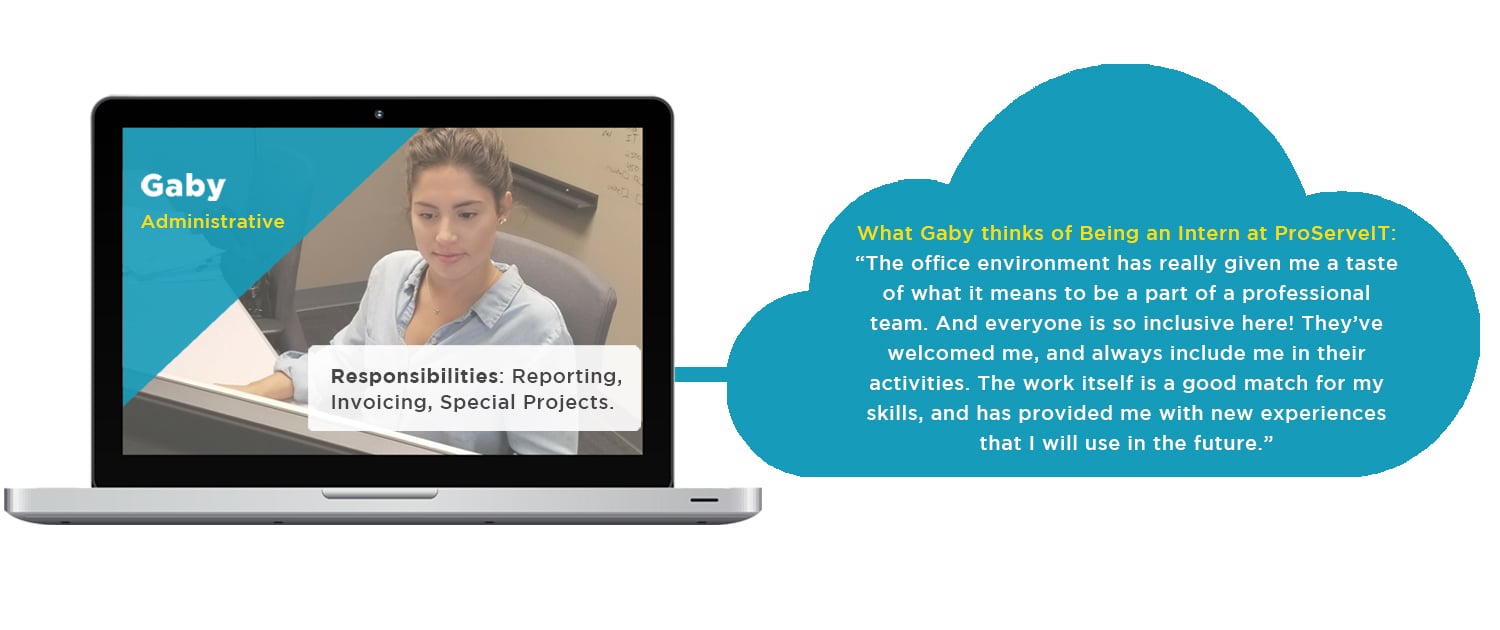 Take Advantage of Summer Interns in Your Organization Today!
Ready to take advantage of the benefits that summer interns offer your organization? Check out the Canada Summer Jobs (CSJ) program, or talk to us about our experiences and learn what summer interns have done to help ProServeIT grow.