In today's fast-paced business landscape, organizations seek innovative tools that streamline operations, enhance productivity, and drive sustainable growth. Enter Dynamics 365 (D365), a robust suite of cloud-based applications designed by Microsoft to address a multitude of business challenges. At ProServeIT, we are Cloud Solutions Partner with Microsoft and we see the importance of Dynamics 365. From customer engagement capabilities to operations management, Dynamics 365 provides a comprehensive and intelligent platform that empowers businesses of all sizes to thrive in a dynamic and ever-changing market. That is why we share and aid organizations to integrate this technology or even improve their current Dynamics 365 operations.
In this blog, we'll dive into what Dynamics 365 is, its key features, benefits, and how it could impact your organization on a large scale.
In a hurry? Jump straight to your section of interest:
❔ What is Dynamics 365?
✨ Key Features and Capabilities
✅ Benefits of Dynamics 365
🏢 Global Impact of D365 and How it can Improve your Organization
🏁 Conclusion
What is Dynamics 365?
At its core, Dynamics 365 is an integrated collection of business applications that combine the best of customer relationship management (CRM) and enterprise resource planning (ERP) functionalities. It is widely used and respected and has earned the title of leader in CRM suites as well as a leader in enterprise ERP technology. The suite seamlessly integrates with other Microsoft products, such as Microsoft 365 and Power Platform, creating a unified ecosystem that fuels collaboration, data-driven decision-making, and accelerated digital transformation.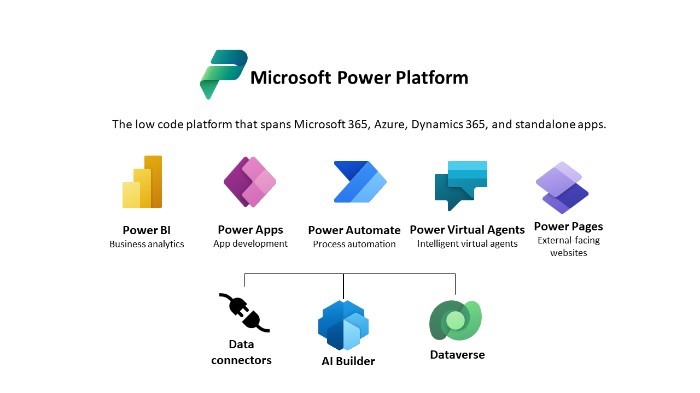 Key Capabilities of Dynamics 365
Dynamics 365 can help organizations of any size and sector to transform their digital capabilities and achieve their goals. By using Dynamics 365, organizations can benefit your organization with increased customer engagement, applicable insights, increased productivity with Operations Management, and integration of Microsoft's Power Platform.
Microsoft Power Platform is a suite of tools that enables rapid app development, process automation, data visualization, and AI capabilities. It follows a low-code/no-code approach, integrates with Microsoft products and third-party services, and fosters a community of citizen developers. This cost-effective platform is scalable, secure and helps organizations become more efficient and data-driven.
Enhance Customer Engagement
Dynamics 365 offers a suite of CRM applications that empower organizations to deliver exceptional customer experiences. It enables businesses to build strong relationships with clients, personalize interactions, and gain valuable insights through customer data analysis. From marketing automation to sales force automation and customer service, Dynamics 365 elevates customer engagement.
Harness Intelligent Insights
Embracing artificial intelligence (AI) and machine learning (ML), Dynamics 365 equips businesses with actionable insights that drive informed decision-making. By analyzing vast amounts of data, the platform can predict customer behavior, identify trends, and optimize business processes, ultimately enhancing efficiency and agility.
Streamline Operations Management
Dynamics 365 ERP applications cater to the diverse needs of businesses, ranging from financial management and supply chain optimization to manufacturing and human resources. The seamless integration of these modules allows companies to break down silos and streamline their end-to-end processes.
Power Platform Integration
Dynamics 365's compatibility with Power Platform enables users to create custom applications, automate workflows, and analyze data with ease. This integration empowers businesses to build unique solutions tailored to their specific requirements, fostering innovation and adaptability.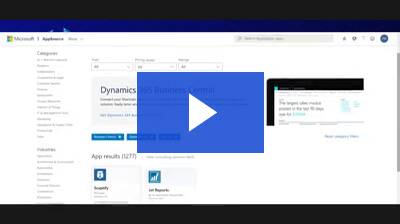 Unleash the Power of Dynamics 365 Improve Organizational Productivity
Benefits of Dynamics 365
D365 provides a unified solution for various business needs. Whether you want to manage your sales, marketing, finance, service, or human resources, Dynamics 365 has an app for it. By using Dynamics 365, you can benefit from its agility, scalability, security, and enhanced collaboration features that can help you achieve your business goals and stay ahead of the competition.
Scalability for Business Growth
As businesses grow, their needs evolve. Dynamics 365's cloud-based architecture ensures that organizations can easily scale their usage up or down as required without the need for extensive infrastructure changes.
Agility for Rapid Adoption
With frequent updates and enhancements, Dynamics 365 ensures that businesses stay ahead of the competition and adapt to market changes swiftly. This agility enables organizations to remain relevant and responsive in today's fast-changing business landscape.
Enhanced Collaboration Across Teams
Dynamics 365's seamless integration with Microsoft 365 fosters collaboration and communication across departments. Employees can share data, collaborate on projects, and make decisions based on real-time information, leading to improved efficiency and teamwork.
Ensuring Security and Compliance
Microsoft's robust security measures and compliance standards ensure that businesses' sensitive data is protected against potential threats. Dynamics 365 adheres to industry-leading security protocols, providing peace of mind to businesses and their customers.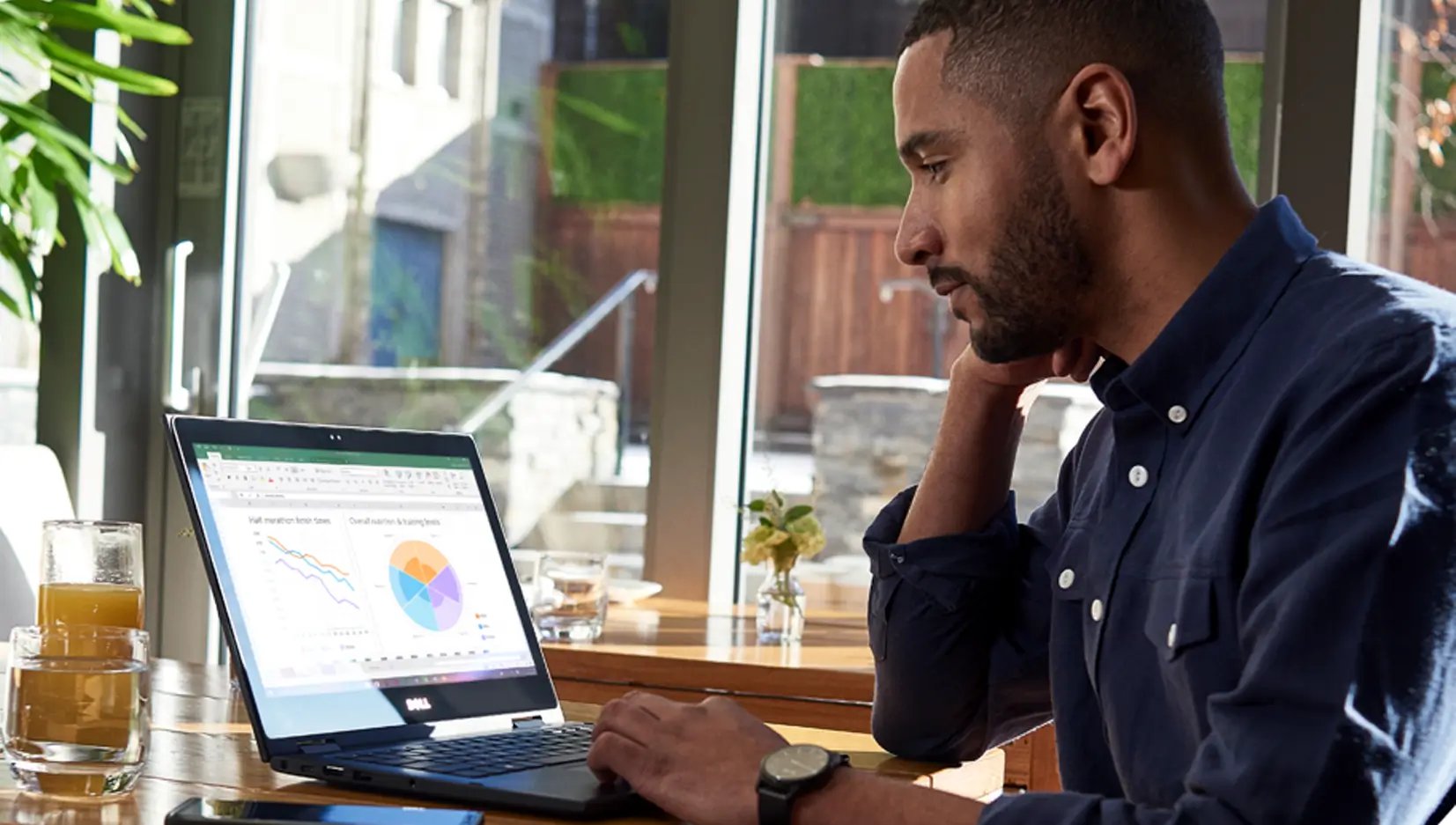 Real-world Impact of Dynamics 365 and How it Can Improve your Organization
Consider a retail and wholesale organization with 120 finance personnel and an annual revenue of $750 million. Before adopting Dynamics 365 Finance, the company faced challenges with on-premises, heavily customized ERP solutions. Manual and suboptimal processes hindered efficiency, and the lack of real-time insights and platform flexibility made it difficult to innovate or respond to market disruptions.
Upon migrating to Dynamics 365 Finance in the cloud, the organization experienced a transformative impact. The platform provided a solid foundation for better data quality and standardized accounting processes. Real-time insights enabled improved decision-making while enhanced business agility fostered innovation in a rapidly changing market landscape.
The Quantified Benefits of D365
The Microsoft-commissioned Total Economic Impact™ (TEI) study conducted by Forrester Consulting revealed significant improvements. By avoiding infrastructure and solution costs, the organization achieved cost savings and increased personnel productivity. The modernized finance ERP solution not only protected existing investments but also set the stage for future digital initiatives, ensuring the business remained competitive and resilient.
Overall, they measured a finance personnel productivity improvement of up to 55%, IT Staff productivity improvements worth more than $400,000 USD, and over $3.5 million in legacy cost savings due to reductions in infrastructure refreshes.
There are many examples of the benefits of Dynamics 365 and how it impacts organizations. Organizations are seeing a 215% increase in ROI over 3 years, 73% decrease in average agent handling time using Dynamics 365 Customer Service, over $1.5 million in savings with Dynamics 365 Supply Chain Management, and more.
Conclusion: Embracing the Future with Dynamics 365
In conclusion, Dynamics 365 is a powerful and intelligent suite of cloud-based applications that empower businesses to optimize their processes, enhance customer engagement, and accelerate digital transformation. With its seamless integration, scalability, and focus on intelligent insights, Dynamics 365 enables organizations to stay agile, innovative, and customer-centric in an ever-evolving market. Dynamics 365 is an ever-changing technology and with new AI technology such as Azure OpenAI and Microsoft Co-pilot, AI changes will also be coming to Dynamics 365. As more businesses embrace the digital era, Dynamics 365 continues to play a pivotal role in driving success and fostering growth for enterprises across the globe.

Want to leverage a unified solution to enhance productivity, security, and customer engagement?
At ProServeIT, we assist organizations in integrating and optimizing Microsoft's robust Dynamics 365 suite, tailored specifically for their unique needs.
Get started on your Dynamics 365 journey with ProServeIT today.
Don't

Let Your Organization Stall - Start with a Dynamics CRM Jumpstart Today
Make sure that the fundamental components of your technology are set up correctly and seamlessly with ProServeIT.
ProServeIT offers Dynamics 365 deployment and assistance, including training, software, customized dashboards, forms, fields, and workflows to make this process as smooth as possible. Interested? Talk to ProServeIT today and get started on your Dynamics 365 journey!