It's pretty clear that there is a major shift for many organizations to embrace a new way of working and move to moa re Cloud-based (or at least hybrid Cloud) environment. We've seen several organizations, especially the ones we work with, realize the many benefits of the Cloud and make that change. The question that seems to arise is whether they should go with Microsoft Azure or if Amazon Web Services (AWS) is the better choice.
When one of our customers asks us this question – our response is that this isn't a technology decision. Both Microsoft and Amazon perform well, and for all intents and purposes, there's parity in 99% of the use cases out there. So, when it comes to choosing which one to choose, this is more of a business decision based on what is necessary and specific to your organization.
In this blog, we'll give you a brief overview of Microsoft Azure and AWS, including a side-by-side comparison of each of these platforms. Still, more specifically, we'll delve into five key points that you should consider before choosing Microsoft Azure or AWS.
In this blog, you will find:
🌐 Microsoft Azure vs. AWS – A Brief Overview
☁️🔶 What is Amazon Web Services (AWS)
🖐️ 5 Points To Consider When Choosing Microsoft Azure vs. AWS
🔍 A Detailed Comparison of Microsoft Azure vs. AWS
🚀 How Therapure Optimized Growth and Reduced IT Costs with Azure
Microsoft Azure vs. AWS – A Brief Overview
Before we get to the heart of the matter – what's most important for your organization – let's briefly discuss what each of these platforms is:
What is Microsoft Azure?
Microsoft Azure is a cloud computing platform that provides various services and tools to build, deploy, and manage applications. It allows users to store data, run applications, and develop solutions on a global network of data centers.
Think of Microsoft Azure as your Swiss army knife of Cloud-based services. Azure helps your organization meet business challenges by quickly deploying infrastructure and services to meet your specific needs. With Azure, you can build, manage, and deploy applications using whatever tools you're most comfortable with. Get up and running with a cost-effective yet scalable solution that can work with your existing investments and includes everything you need, from related products to services to third-party solutions. As for pricing, Azure has flexible purchase and pricing options, where you pay only for what you use and don't pay any upfront costs.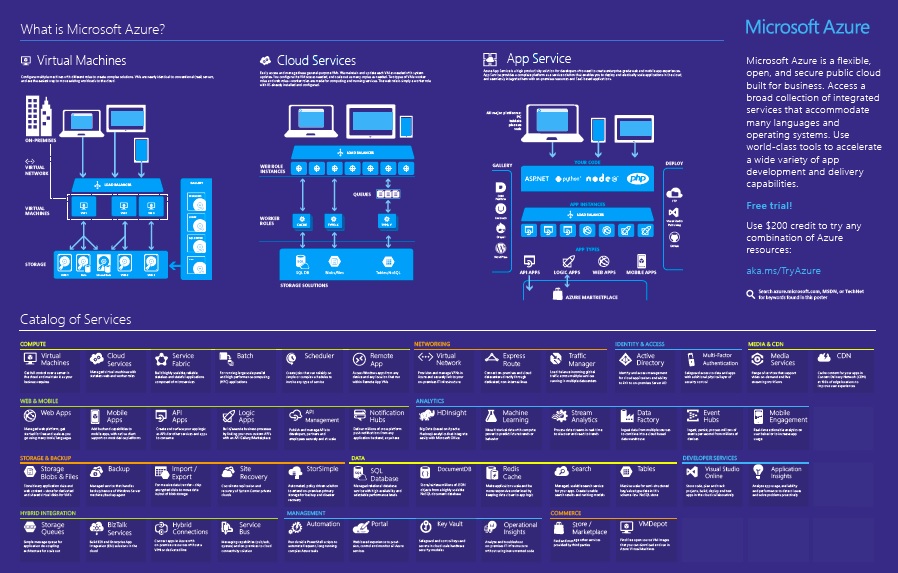 What is Amazon Web Services (AWS)
A secure Cloud services platform, Amazon Web Services (AWS) offers you computing power, content delivery, database storage, and other functionality to help your business scale up (or down) as needed. With AWS, you can build flexible, reliable, and scalable applications to meet your unique business needs. Through AWS Cloud, you can get infrastructure services that are delivered to you on-demand, which makes them available for you in seconds. When it comes to pricing, AWS offers pay-as-you-go, so you only pay for what you use.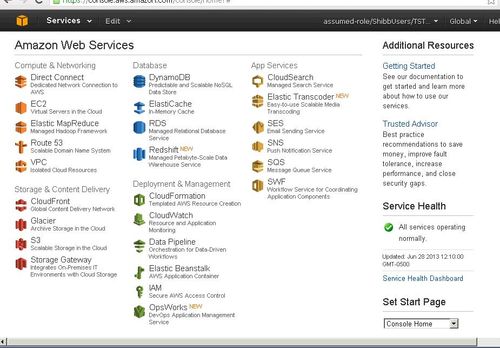 5 Points To Consider When Choosing Microsoft Azure vs. AWS
1. Efficiency and Effectiveness – Gains and Losses of Consolidating a Vendor
There are both pros and cons to consolidating your vendors. Just because you're a predominantly Microsoft shop doesn't necessarily mean that you should immediately gravitate toward Azure. It's important to understand not just what your business is doing now but what your vision for the near future is. Consider: How do your systems integrate with each other (or how will they integrate with each other)?
The bottom line is this: the further you get involved with a single vendor, the harder it can be to leave. You may have more buying power with the vendor, and it may lead to increased productivity. But there is a risk to this – the further you leverage one vendor, the harder it will be if you need to make a change should there be a desire to. The flip side to this is that there is often inherent integration benefits and efficiencies gained from leveraging as many services as possible from a single vendor.
2. Taking Security into Consideration
There's a line of thinking that when you are designing an enterprise security plan, first and foremost, your objective is to keep it simple. The simpler your enterprise security plan, the easier it is to adhere to it, which makes it easier to manage.
Introducing multiple Cloud vendors is almost an inevitability in today's IT and business landscape. The fewer Cloud vendors you leverage will help to increase your security posture. This is because there aren't as many systems or attack vectors that need to be managed. So, if you don't have a firm security strategy in place, it's probably better to focus on fewer cloud vendors and keep your security strategy simple. However, suppose your company already has a security strategy that you've built out to allow for multiple Cloud vendors. In that case, this may not be as big of a risk or consideration for your organization.
Ask yourself whether one of these systems increases the complexity of your security footprint. If so, you need to take into consideration if you're prepared with a solid security strategy that will uphold your choice of Cloud providers.

3. The Element of Trust
Whom do you trust to secure your data or infrastructure? This is one of the main questions you need to ask yourself when you're going to embark on your Cloud journey. It's all about trusting the organization you will work with – either Microsoft or Amazon. When deciding Microsoft Azure vs. AWS, ensure that the terms and conditions and the contracts you look at are on par with what you expect. Also, do some research into the background of each company and see if there have been recent breaches, security issues, or anything else that might raise a red flag for you.
4. The Ability to Gain Adoption & Traction
There is something to be said about what your organization's skillsets are. You need to consider which vendor will make the most sense for adoption and traction with the team supporting your organization. Are you a predominantly Microsoft shop, for example? If you're using Office 365, have Surface laptops for many of your employees, or are otherwise heavily Microsoft-focused, it could make better business sense to go with Microsoft.
In order to determine how easy it'll be to adopt a new Cloud system, here are some questions to ask yourself:
❓ Which vendor is going to give you more support?
❓ Are there training resources available?
❓ Do you have partners that support you? If so, what are they using?
❓ Are the account teams aligned in providing resources to your team to get you going?
❓ Are you (or will you be) tapped into any programs to jumpstart your journey?
5. In-Market Solutions Tied to Your Specific Industry Vertical or Business Model
Sometimes, choosing between Azure vs. AWS comes down to whether or not your specific industry vertical has a niche solution in the market deployed on one platform or the other. There are a number of organizations that build very specific solutions that tightly integrate with, or are packaged to be deployed on, one cloud vendor or the other.
Let's say, for example, you're a manufacturing company, and you need software that can manage an assembly line of robots. It may be that there is a vendor with an in-market solution for which Azure is the only Cloud system that supports that specific software that fills that specific need you have. If so, it's pretty clear that you will choose Azure over AWS.
A Detailed Comparison of Microsoft Azure vs. AWS
Below, we've outlined some of the key features and components of Microsoft Azure and AWS. Launch Date: AWS began offering Cloud services in 2006. Azure was released (initially as Windows Azure) in 2010.
Main Offerings:
Both Azure and AWS offer the following public Cloud core components:
☑️ Security
☑️ Management
☑️ Self-service and Instant Provisioning
☑️ Compliance
☑️ Auto-Scaling
Both also provide main offerings in the areas of computing, Storage, Databases, and Networking.
Azure:
💻

Compute: Azure offers Virtual Machines (VMs) with tools like Cloud Services, Resource Manager, and Autoscaling services.

🗄️

Storage: Azure provides Azure Storage, including Blob block storage, Table storage, Queue storage, and File storage. It also offers additional services like Site Recovery, Import Export, and Azure Backup.

📚

Databases: Azure offers SQL databases with Azure SQL Database for relational databases and NoSQL databases with Azure Cosmos DB (formerly Azure DocumentDB).

🌐

Networking: Azure provides automated server load balancing and connectivity options to on-premises systems.
AWS:
💻

Compute: AWS offers EC2 instances as the main compute offering. It also provides related services like Elastic Beanstalk, EC2 Container service, AWS Lambda, and Autoscaling.

🗄️

Storage: AWS provides services such as Simple Storage Service (S3) for object storage, Elastic Block Storage (EBS) for block storage, Elastic File System (EFS), Import/Export for data transfer, Glacier for archive backup, and Storage Gateway.

📚

Databases: AWS offers Amazon Relational Database Service (RDS) for SQL databases and Amazon DynamoDB for NoSQL databases.

🌐

Networking: AWS provides automated server load balancing and connectivity options to on-premises systems.
Machine Learning Capabilities: Both Azure and AWS launched Machine Learning services in 2015. Azure's Machine Learning Studio launched in February, with Amazon's Machine Learning service following closely behind in April.
Pros and Cons of AWS and Azure:
Azure Pros:
Platform-as-a-Service (PaaS) is a particular strength for Azure.
Integration with key Microsoft on-premises systems like Windows Server, Active Directory, and System Center.
Enterprise Agreements offer flexible billing and competitive pricing for larger organizations.
Emphasis on Hybrid Cloud with tools like Hybrid SQL Server and Azure StorSimple.
Willingness to work with partners, reducing barriers for potential customers.
Continual modification and improvement of existing products.
Azure Cons:
Historically, there have been limitations in terms of supporting other platforms and flexibility.
Some reports of outages.
AWS Pros:
Wide range of offerings with many options to choose from.
Open and flexible cloud platform.
High-security ranking.
AWS Marketplace provides a variety of third-party software services.
Willingness to work with partners, reducing barriers for potential customers.
Continual modification and improvement of existing products.
AWS Cons:
Navigation and complexity can be challenging at times.
AWS's hybrid cloud strategy may be perceived as lacking emphasis on the benefits of on-premise private clouds.
Some reports of outages.
Undecided Between Microsoft Azure vs. AWS?
Still not sure what to choose? The decision between Microsoft Azure vs. AWS is more about your organization's specific needs than the technical specifications of each service. If you're still unsure which one's the right choice for you, let us help.
We can assess your current needs, understand your corporate structure, and determine the best option for your business.
Ready for expert guidance? Contact us now.
---
How Therapure Optimized Growth, Enhanced Network Access, and Reduced IT Costs with Azure
Therapure was looking for a cost-effective Cloud solution to support its ongoing and future growth and reduce its overall IT costs.

Improved Network Resource Access: An AD in the Cloud allowed Therapure to access network resources anywhere.
Increased Redundancy: Azure allowed the new AD to be replicated to two data centres, which ensured the AD would be available at all times.
Potential Reduced Cost: Migrating AD to Azure showed Therapure how powerful Azure could be for cost savings.