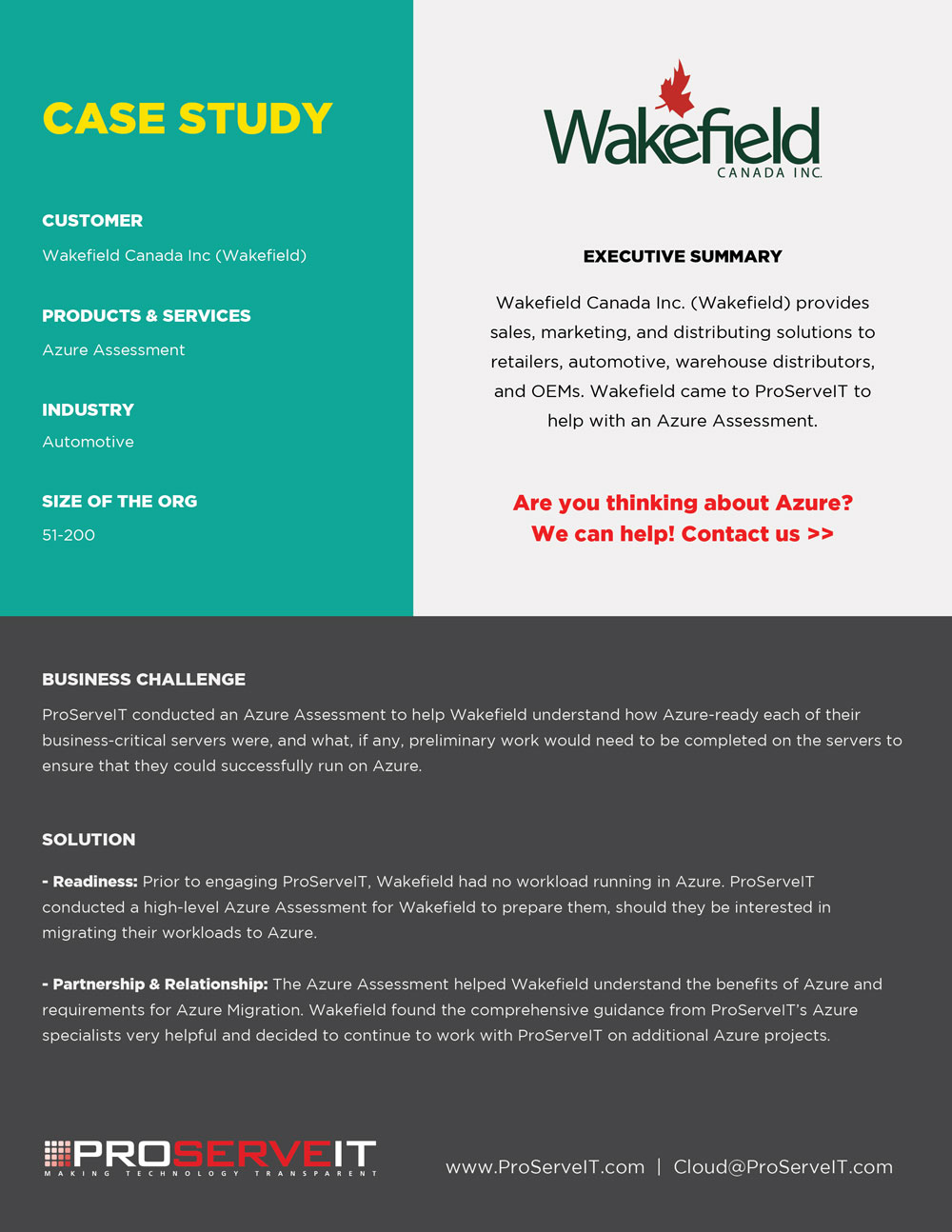 Wakefield: Azure Assessment
Executive Summary
Wakefield Canada Inc. (Wakefield) provides sales, marketing, and distributing solutions to retailers, automotive, warehouse distributors, and OEMs. Wakefield came to ProServeIT to help with an Azure Assessment.
Business Challenge
ProServeIT conducted an Azure Assessment to help Wakefield understand how Azure-ready each of their business-critical servers were, and what, if any, preliminary work would need to be completed on the servers to ensure that they could successfully run on Azure.
Solution
• Readiness: Prior to engaging ProServeIT, Wakefield had no workload running in Azure. ProServeIT conducted a high-level Azure Assessment for Wakefield to prepare them, should they be interested in migrating their workloads to Azure.
• Partnership & Relationship: The Azure Assessment helped Wakefield understand the benefits of Azure and requirements for Azure Migration. Wakefield found the comprehensive guidance from ProServeIT's Azure specialists very helpful and decided to continue to work with ProServeIT on additional Azure projects.
---
Client Wakefield Canada Inc. Industry Automotive Size 51-200 Finished 2019 Website http://www.wakefieldcanada.ca/