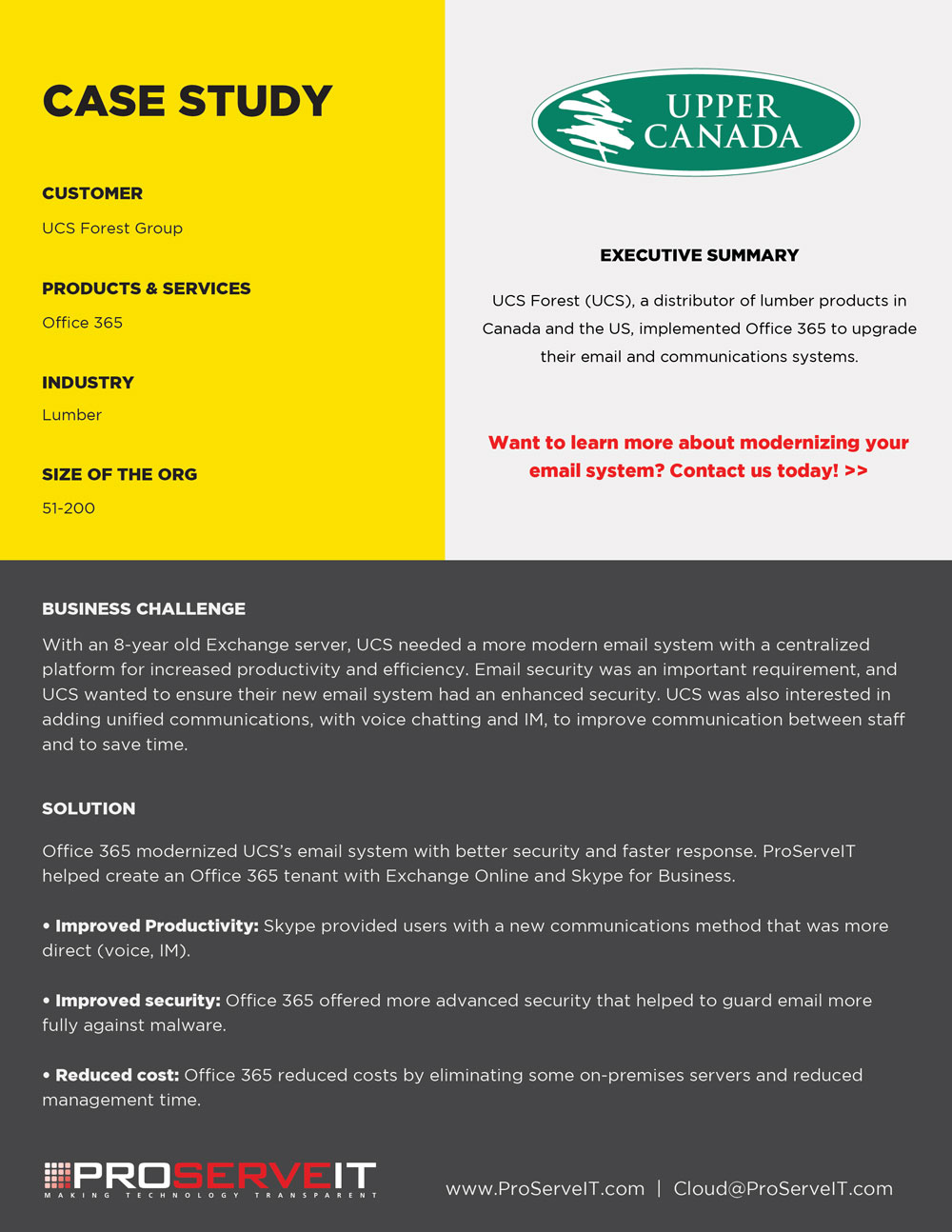 UCS Forest Group: Office 365
Executive Summary
UCS Forest (UCS), a distributor of lumber products in Canada and the US, implemented Office 365 to upgrade their email and communications systems.
Business Challenge
With an 8-year old Exchange server, UCS needed a more modern email system with a centralized platform for increased productivity and efficiency. Email security was an important requirement, and UCS wanted to ensure their new email system had an enhanced security. UCS was also interested in adding unified communications, with voice chatting and IM, to improve communication between staff and to save time.
Solution
Office 365 modernized UCS's email system with better security and faster response. ProServeIT helped create an Office 365 tenant with Exchange Online and Skype for Business.
• Improved Productivity: Skype provided users with a new communications method that was more direct (voice, IM).
• Improved Security: Office 365 offered more advanced security that helped to guard email more fully against malware.
• Reduced cost: Office 365 reduced costs by eliminating some on-premises servers and reduced management time.

---
Client UCS Forest Group Industry Lumber Size 51-200 Finished 2015 Website https://ucsforestgroup.com/