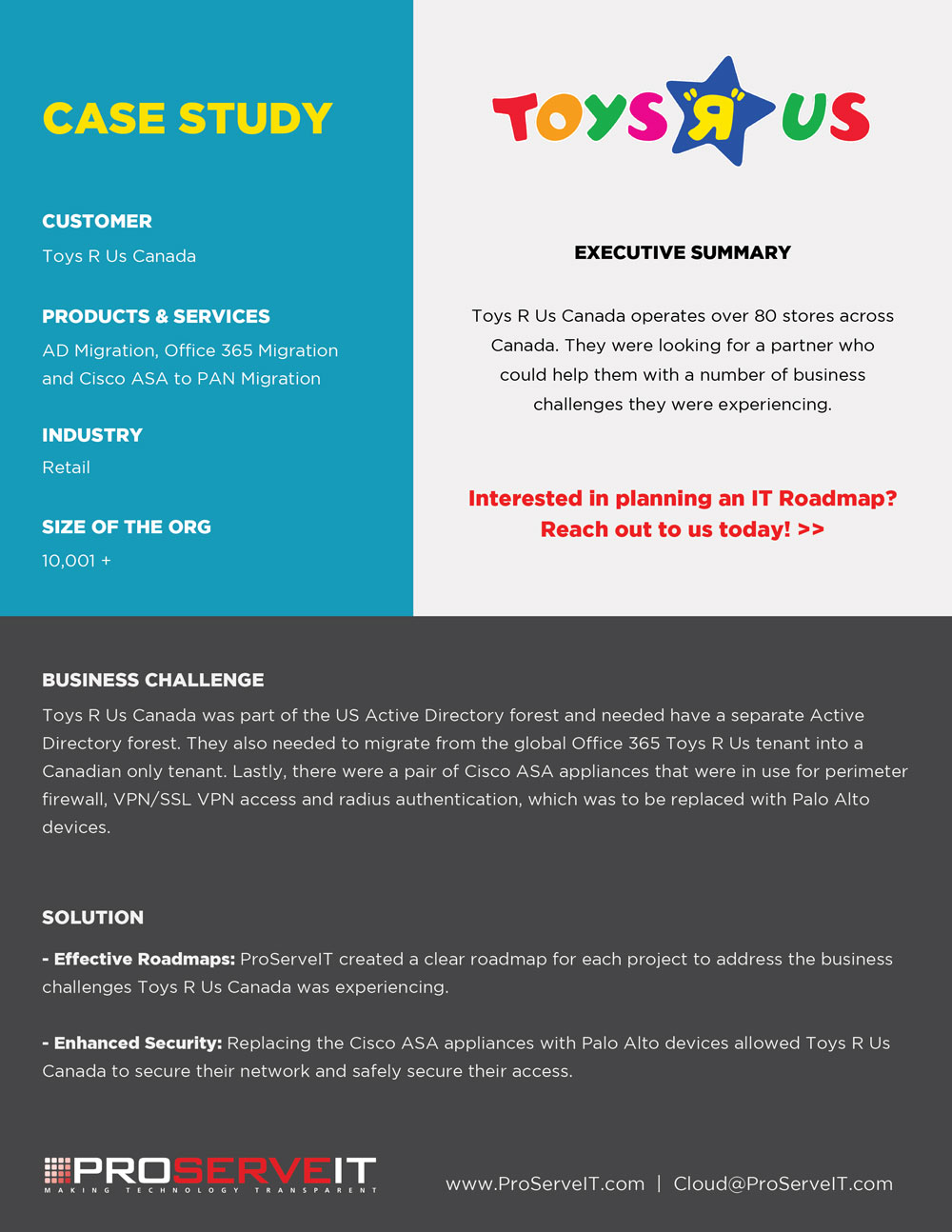 Toys R Us: AD Migration, Office 365 Migration, Cisco ASA to PAN Migration
Executive Summary
Toys R Us Canada operates over 80 stores across Canada. They were looking for a partner who could help them with a number of business challenges they were experiencing.
Business Challenge
Toys R Us Canada was part of the US Active Directory forest and needed have a separate Active Directory forest. They also needed to migrate from the global Office 365 Toys R Us tenant into a Canadian only tenant. Lastly, there were a pair of Cisco ASA appliances that were in use for perimeter firewall, VPN/SSL VPN access and radius authentication, which was to be replaced with Palo Alto devices.
Solution
• Effective Roadmaps: ProServeIT created a clear roadmap for each project to address the business challenges Toys R Us Canada was experiencing.
• Enhanced Security: Replacing the Cisco ASA appliances with Palo Alto devices allowed Toys R Us Canada to secure their network and safely secure their access.
---
Client Toys R Us Canada Industry Retail Size 10,001+ Finished 2018 Website http://www.toysrus.ca/