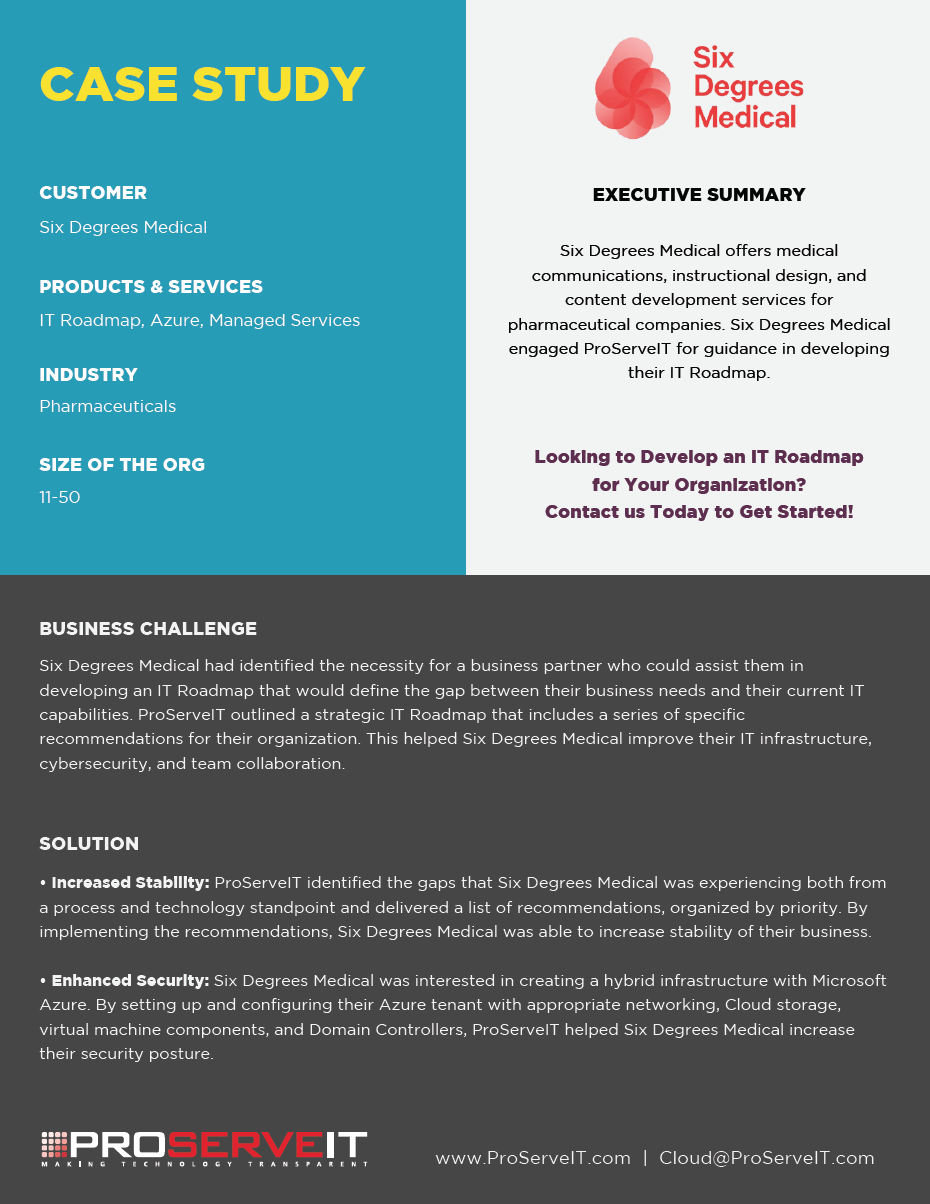 Six Degrees Medical: Azure, IT Roadmap & Managed Services
Executive Summary
Six Degrees Medical offers medical communications, instructional design, and content development services for pharmaceutical companies. Six Degrees Medical engaged ProServeIT for guidance in developing their IT Roadmap.
Business Challenge
Six Degrees Medical had identified the necessity for a business partner who could assist them in developing an IT Roadmap that would define the gap between their business needs and their current IT capabilities. ProServeIT outlined a strategic IT Roadmap that includes a series of specific recommendations for their organization. This helped Six Degrees Medical improve their IT infrastructure, cybersecurity, and team collaboration.
Solution
• Increased Stability: ProServeIT identified the gaps that Six Degrees Medical was experiencing both from a process and technology standpoint and delivered a list of recommendations, organized by priority. By implementing the recommendations, Six Degrees Medical was able to increase stability of their business.
• Enhanced Security: Six Degrees Medical was interested in creating a hybrid infrastructure with Microsoft Azure. By setting up and configuring their Azure tenant with appropriate networking, Cloud storage, virtual machine components, and Domain Controllers, ProServeIT helped Six Degrees Medical increase their security posture.
---
Client Six Degrees Medical Industry Pharmaceuticals Size 11-50 Finished On-Going Website https://sixdegreesmed.com