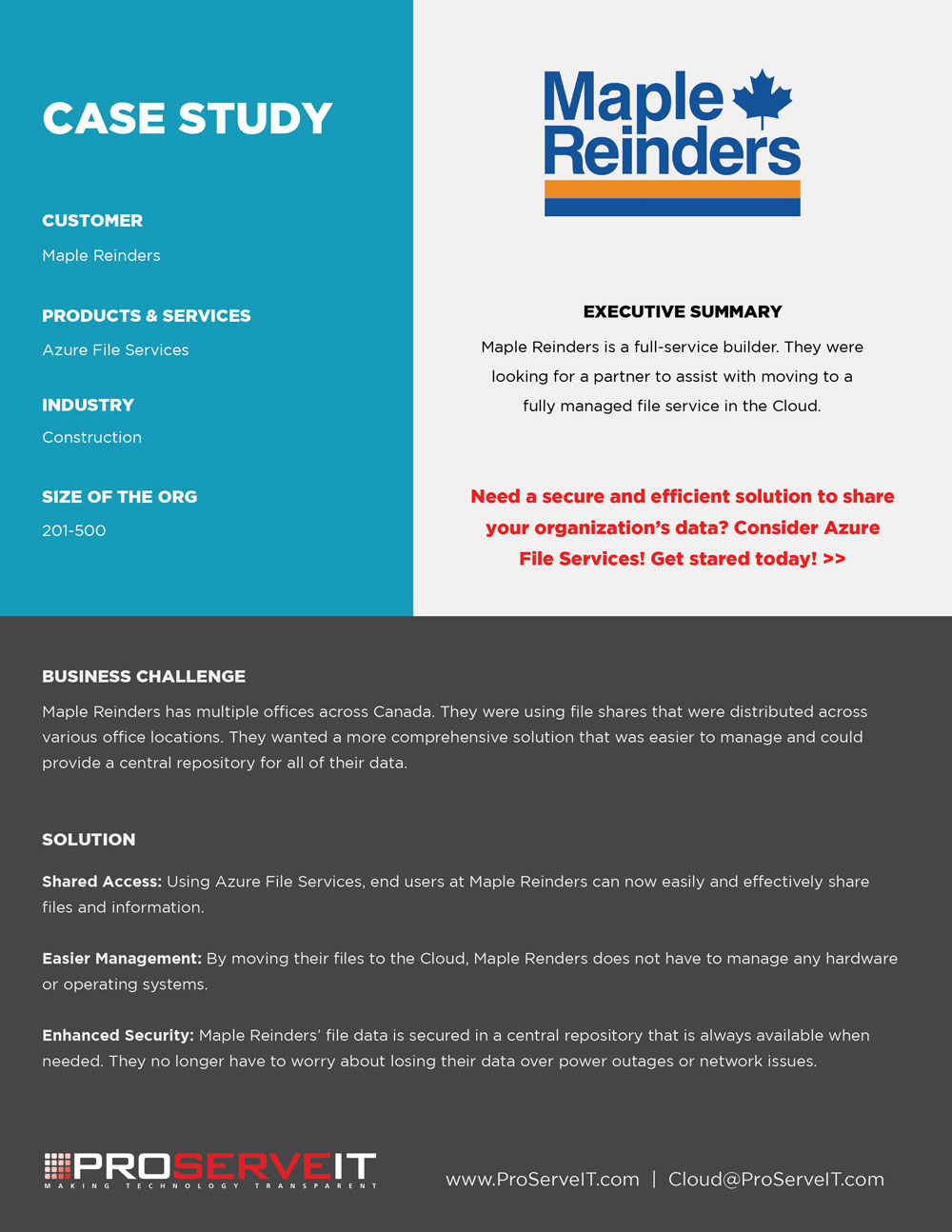 Maple Reinders: Azure
Executive Summary
Maple Reinders is a full-service builder. They were looking for a partner to assist with moving to a fully managed file service in the Cloud.
Business Challenge
Maple Reinders has multiple offices across Canada. They were using file shares that were distributed across various office locations. They wanted a more comprehensive solution that was easier to manage and could provide a central repository for all of their data.
Solution
• Share Access: Using Azure File Services, end users at Maple Reinders can now easily and effectively share files and information.
• Easier Management: By moving their files to the Cloud, Maple Reinders does not have to manage any hardware or operating systems.
• Enhanced Security: Maple Reinders' file data is secured n a central repository that is always available when needed. They no longer have to worry about losing their data over power outages or network issues.
---
Client Maple Reinders Industry Construction Size 201-500 Finished On-Going Website https://www.maple.ca/