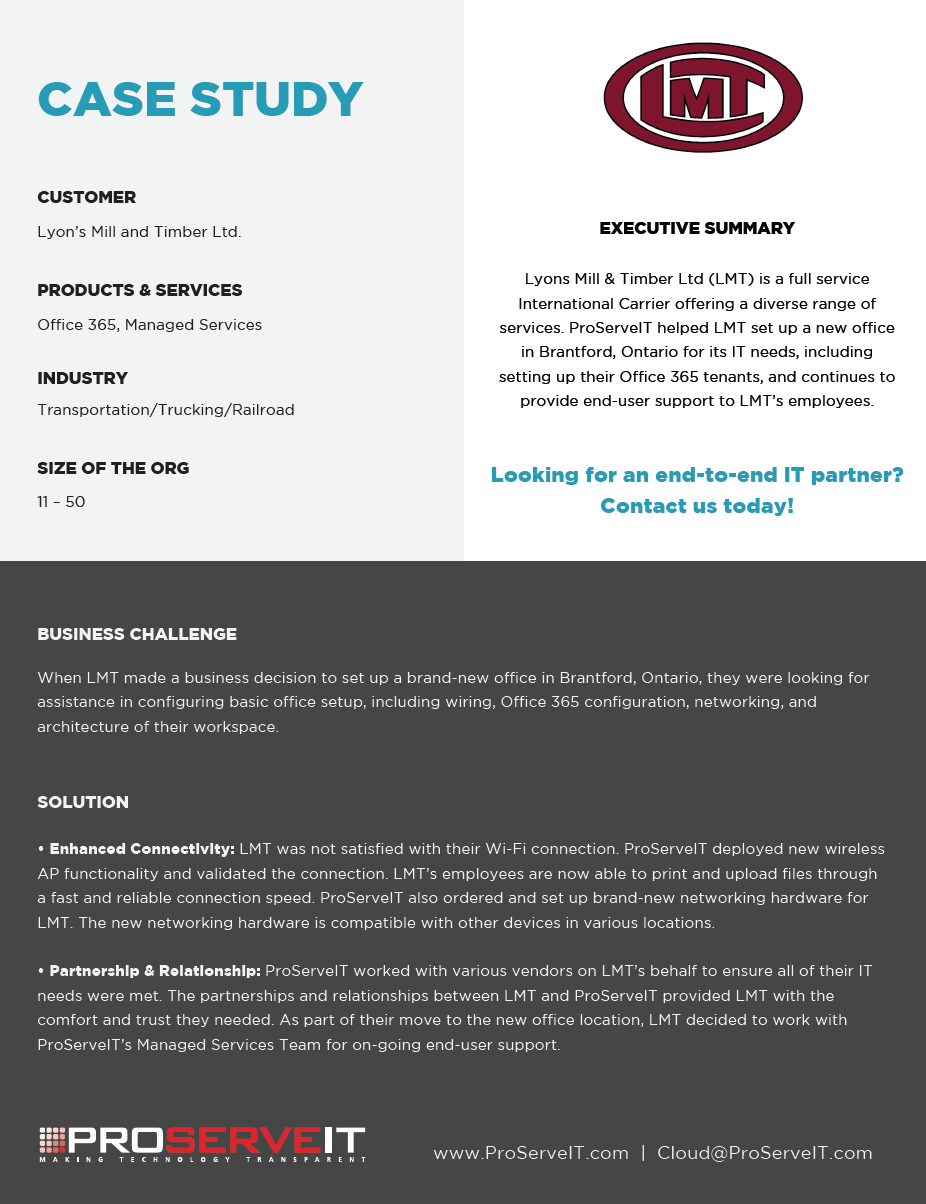 LMT: Office 365 & Managed Services
Executive Summary
Lyons Mill & Timber Ltd (LMT) is a full service International Carrier offering a diverse range of services. ProServeIT helped LMT set up a new office in Brantford, Ontario for its IT needs, including setting up their Office 365 tenants, and continues to provide end-user support to LMT's employees.
Business Challenge
When LMT made a business decision to set up a brand-new office in Brantford, Ontario, they were looking for assistance in configuring basic office setup, including wiring, Office 365 configuration, networking, and architecture of their workspace.
Solution
• Enhanced Connectivity: LMT was not satisfied with their Wi-Fi connection. ProServeIT deployed new wireless AP functionality and validated the connection. LMT's employees are now able to print and upload files through a fast and reliable connection speed. ProServeIT also ordered and set up brand-new networking hardware for LMT. The new networking hardware is compatible with other devices in various locations.
• Partnership & Relationship: ProServeIT worked with various vendors on LMT's behalf to ensure all of their IT needs were met. The partnerships and relationships between LMT and ProServeIT provided LMT with the comfort and trust they needed. As part of their move to the new office location, LMT decided to work with ProServeIT's Managed Services Team for on-going end-user support.
---
Client Lyon's Mill and Timber Ltd. Industry Transportation/Trucking/Railroad Size 11-50 Finished On-Going Website http://lmtransportation.ca