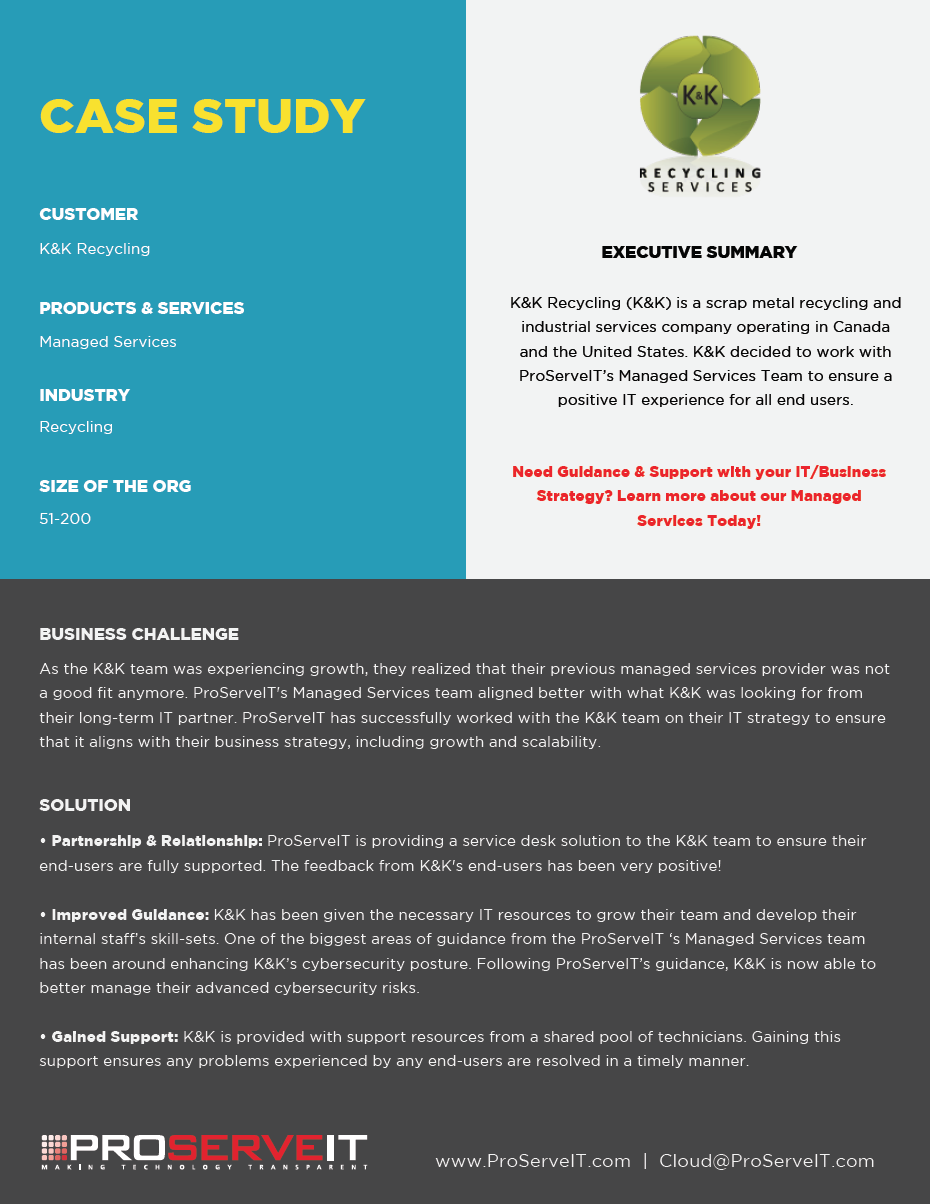 K&K Recycling: Managed Services
Executive Summary
K&K Recycling (K&K) is a scrap metal recycling and industrial services company operating in Canada and the United States. K&K decided to work with ProServeIT's Managed Services Team to ensure a positive IT experience for all end users.
Business Challenge
As the K&K team was experiencing growth, they realized that their previous managed services provider was not a good fit anymore. ProServeIT's Managed Services team aligned better with what K&K was looking for from their long-term IT partner. ProServeIT has successfully worked with the K&K team on their IT strategy to ensure that it aligns with their business strategy, including growth and scalability.
Solution
• Partnership & Relationship: ProServeIT is providing a service desk solution to the K&K team to ensure their end-users are fully supported. The feedback from K&K's end-users has been very positive!
• Improved Guidance: K&K has been given the necessary IT resources to grow their team and develop their internal staff's skill-sets. One of the biggest areas of guidance from the ProServeIT 's Managed Services team has been around enhancing K&K's cybersecurity posture. Following ProServeIT's guidance, K&K is now able to better manage their advanced cybersecurity risks.
• Gained Support: K&K is provided with support resources from a shared pool of technicians. Gaining this support ensures any problems experienced by any end-users are resolved in a timely manner.
---
Client K&K Recycling Industry Recycling Size 51-200 Finished On-Going Website https://kkrecycling.ca/