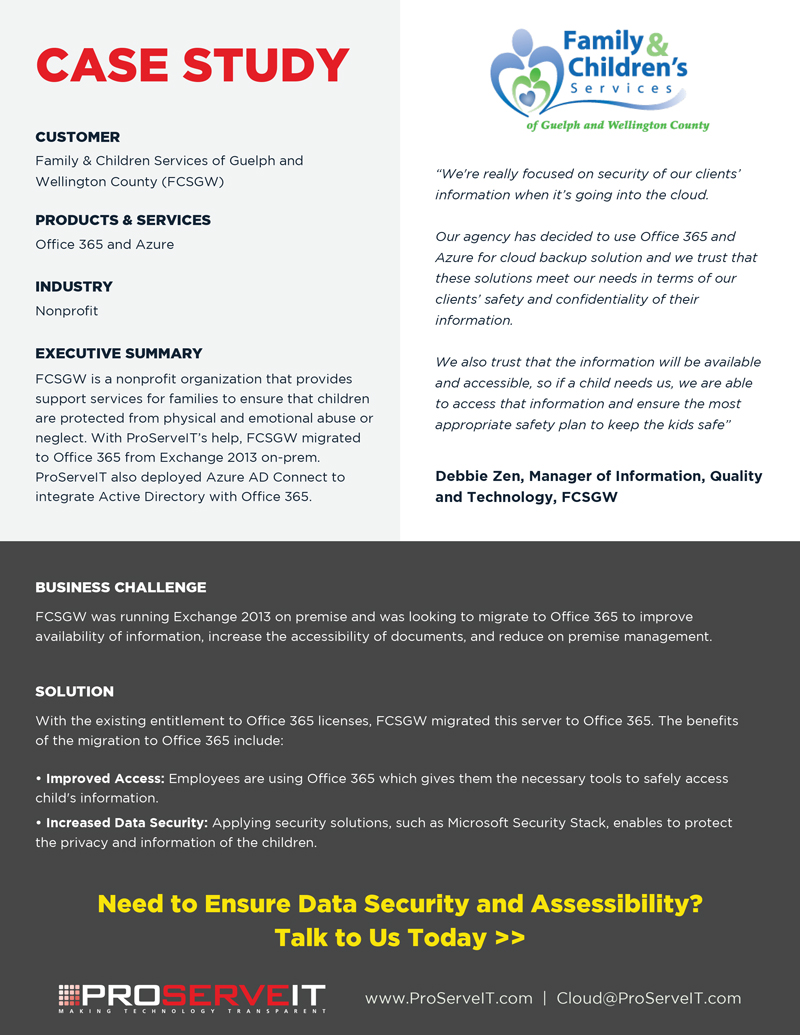 FCSGW: Office 365, Azure
Executive Summary
FCSGW is a nonprofit organization that provides support services for families to ensure that children are protected from physical and emotional abuse or neglect. With ProServeIT's help, FCSGW migrated to Office 365 from Exchange 2013 on-prem. ProServeIT also deployed Azure AD Connect to integrate Active Directory with Office 365.
Business Challenge
FCSGW was running Exchange 2013 on premise and was looking to migrate to Office 365 to improve availability of information, increase the accessibility of documents, and reduce on premise management.

Solution
With the existing entitlement to Office 365 licenses, FCSGW migrated this server to Office 365. The benefits of the migration to Office 365 include:

• Improved Access: Employees are using Office 365 which gives them the necessary tools to safely access child's information.
• Increased Data Security: Applying security solutions, such as Microsoft Security Stack, enables to protect the privacy and information of the children.
---
Client Family & Children Services of Guelph and Wellington County (FCSGW) Industry Nonprofit Finished 2016 Website https://www.fcsgw.org/