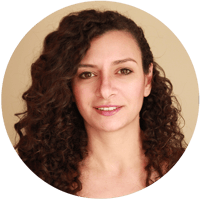 About the Instructor
Caroline Mikhail
Workplace Officer, ProServeIT
Caroline Mikhail – Prosci® Certified Change Practitioner has extensive knowledge in technology and telecommunications, having gained her B.Sc., in Engineering with a Major in computers and communication.
Her career began over ten years ago in IT consultancy and as a certified PROSCI change management practitioner. Her extensive experience with clients in a variety of industries, including telecommunications, financial services, Oil and Gas, high technology and nonprofits, along with her deep knowledge of design, development and delivery of multi-dimensional cross-functional solutions has been the catalyst of success to her career.
Caroline brings strategy, business process, design, organizational design and change management expertise to each project she touches. When she isn't strategizing with the ProServeIT team, you can often find Caroline playing a game of tag with her three kids, cooking up a new recipe, or enjoying some down time with her pointe shoes and ballet bar. Management consulting practice in 2015, to focus on her passion, help businesses and their employees reach their potential.