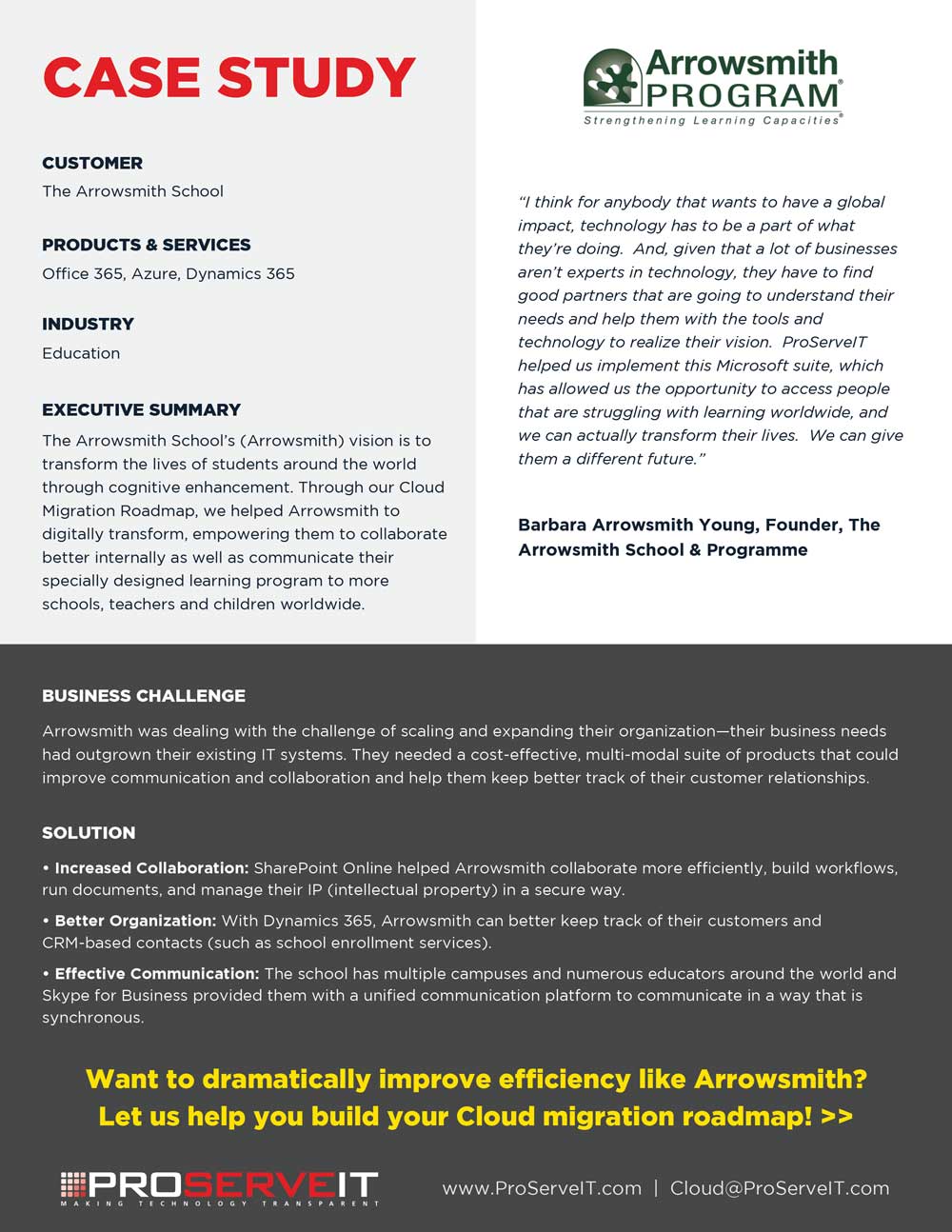 Arrowsmith School: Office 365, etc.
Executive Summary
The Arrowsmith School's (Arrowsmith) vision is to transform the lives of students around the world through cognitive enhancement. Through our Cloud Migration Roadmap, we helped Arrowsmith to digitally transform, empowering them to collaborate better internally as well as communicate their specially designed learning program to more schools, teachers and children worldwide.
Business Challenge
Arrowsmith was dealing with the challenge of scaling and expanding their organization—their business needs had outgrown their existing IT systems. They needed a cost-effective, multi-modal suite of products that could improve communication and collaboration and help them keep better track of their customer relationships.
Solution
• Increased Collaboration: SharePoint Online helped Arrowsmith collaborate more efficiently, build workflows, run documents, and manage their IP (intellectual property) in a secure way.
• Better Organization: With Dynamics 365, Arrowsmith can better keep track of their customers and CRM-based contacts (such as school enrollment services).
• Effective Communication: The school has multiple campuses and numerous educators around the world and Skype for Business provided them with a unified communication platform to communicate in a way that is synchronous.
---
Client The Arrowsmith School Industry Education Finished Ongoing Website arrowsmithschool.org