Is mental health at work important? Should we care about the mental health of our employees?
It's sad to see that these questions are still floating around in this day and age. But, while many celebrities and sports stars have added their voice to trying to break the stigma around mental illness, we as a society still have a long way to go in understanding how mental health is just as important as physical health.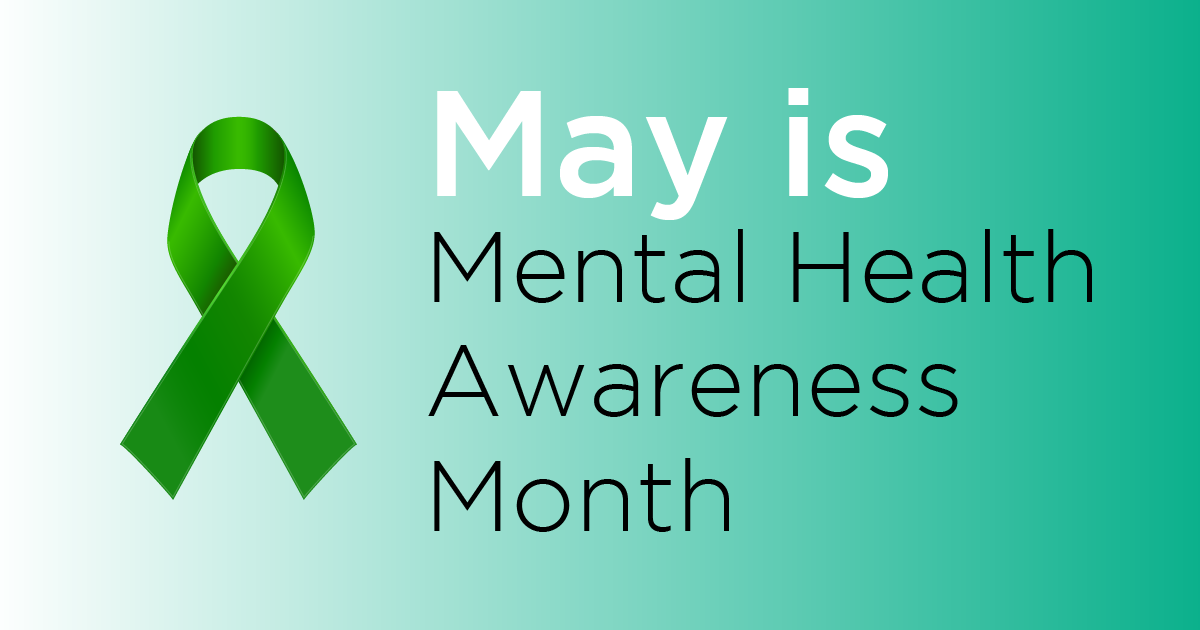 May is Mental Health Awareness month. A chance to reflect on those who suffer (often in silence), and a chance to make plans to help those who need it the most. This includes your employees!
In fact, at ProServeIT, we think that mental health at work is arguably one of the more important topics to discuss. So, in this blog, we'll show you why we think this, what you can do to get started, and even a few mental health apps that you might want to recommend to your employees.
Of course, nothing that we say in this blog is intended to circumvent professional assistance – what we're offering here is our opinion on why mental health is important. If you, or any of your employees are in a mental health crisis at this time, please visit your doctor or your nearest emergency clinic as soon as possible.
Mental Health at Work: Some Sobering Statistics
The Canadian Mental Health Association knows the importance of mental health at work better than anyone, and In late 2017, they launched Not Myself Today, a workplace mental health campaign which, to date, has seen over 450 organizations and over 380,000 employees participate in their programming. In their downloadable information kit, they point out the following sobering statistics:
44% of workers say they currently have, or have previously experienced a mental health issue or a mental illness.

3 out of 5 employees have experienced mental health issues in the past year because of work, but 2 out of 3 employees facing mental health challenges don't access the help they need.

Fewer than 44% of younger employees feel comfortable talking about their mental health at work, and only 23% would disclose their mental illness to an employer.
Why Should Mental Health at Work Matter?
Given these statistics, it's pretty clear why employee mental health should matter. But in case not, consider the following.
When employers care about their employee mental health and the organization works to provide their employees with a psychologically healthy workplace, they see an uptake in employee engagement and productivity, employee morale is higher, there is higher job satisfaction, and increases in employee retention and recruitment.
Focusing on employee mental health and ensuring that your employees have access to care and programs reduces absenteeism and health costs to the organization, cuts down on the number of workplace injuries that occur, and reduces medical leave or disability claims.
Ways You Can Address Employee Mental Health
So, you may be wondering how you can help address employee mental health in your workplace and ensure that your employees are being provided with the support they need. Below, we've briefly outlined a few options that are open to your organization to help you get started.
In January 2013, the Mental Health Commission of Canada established the National Standard of Canada for Psychological Health and Safety in the Workplace (also known as "The Standard"), which is the first of its kind in the world. It's a voluntary set of guidelines, tools, and resources that help your organization to promote mental health in your workplace, and help you prevent psychological harm at work.
You can download the Standard for free here by filling out a simple form.
Canadian Mental Health Association's Not Myself Today
This unique workplace mental health initiative is proven to generate strong, positive impact in companies of all sizes and sectors. The companies who invest and participate in Not Myself Today receive modular-based employee engagement activities, tools, and resources (both physical and digital) that are proven to work in a variety of work environments.
Mental Health Apps to Help Your Employees Thrive
Another way that you can help your employees is to give them tools that they can use on their own. Below, we've listed some of the top mental health apps that are available on the market today, which can help with a variety of mental health issues.
As mentioned, it's a sad reality, but only a fraction of the people who require mental health assistance will ask for it. By providing a list of apps that your employees can download if they need it, you're providing them with a confidential way that they can get at least some help with their issues without having to disclose that they are suffering.
IMPORTANT NOTE: As mentioned above, none of these apps are meant to replace a trained medical professional! Your employees should be strongly encouraged to seek help from their family doctor, specialist, or their nearest emergency facility if they are experiencing any form of mental health symptoms.
What's Up?
A free app that utilizes Cognitive Behavioural Therapy and Acceptance Commitment Therapy methods to help an individual cope with depression, anxiety, stress, anger, and more. Available on Android and iOS.
MoodKit
Available for iOS for $4.99, MoodKit uses Cognitive Behavioural Therapy to provide its users with over 200 different mood improvement activities that tailor recommended activities to the user's particular needs.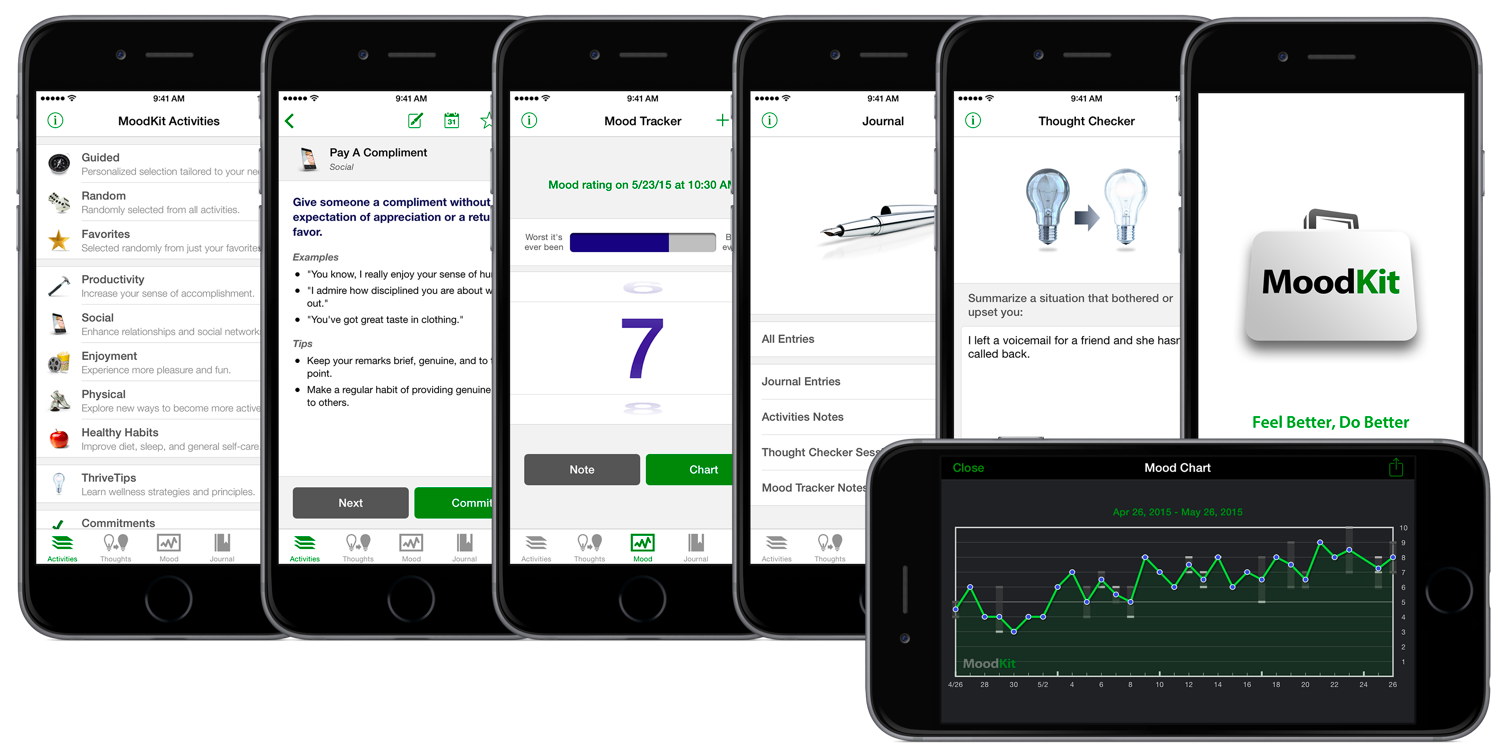 Calm
A mindfulness app, Calm provides sleep, meditation, and relaxation assistance for those who suffer from stress, anxiety, insomnia, and more. Available for Android and iOS, this app has a free version with limited content, with the option to purchase the app for a yearly subscription.
Headspace
Headspace helps a user to learn how to meditate, and find hundreds of sessions on dealing with stress, anxiety, physical health, and personal growth. Designed to help the user focus more and feel better, Headspace has guided meditation and sleep sessions. It's available for Android and iOS, with both free and paid versions available to users.
Pacifica
Based on Cognitive Behavioural Therapy, mindfulness medication, and relaxation techniques, Pacifica helps users to find ways to cope with their stress, anxiety, and/or depression. Including relaxation and mindfulness meditation tools, guided self-help paths, mood trackers, journaling and thought recording, daily challenges, and health trackers, this free app is available on Android or iOS devices (with in-app purchases offered to enhance your experience).
Or, Why Not Create Your Own In-House Employee Mental Health App?
Of course, another way to help your employees is to create your own in-house mental health app, which can be provided to all your employees via their mobile phones. And if you're thinking that this sounds overly complicated, we're happy to report that creating an app is much easier than you think. Through Microsoft Power Apps, you have the ability to build a customized app by either using a Microsoft template or by creating your own app from scratch.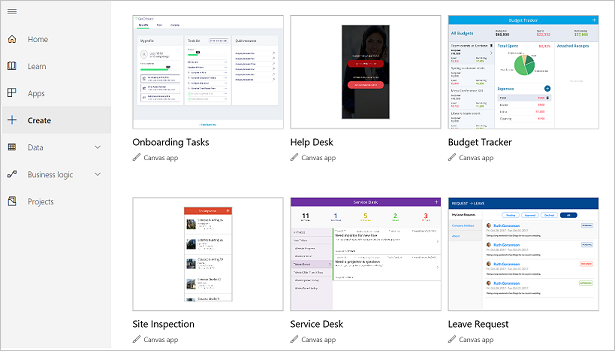 Source
Let's say you want to use Microsoft Power Apps to create an app that could be used by your employees internally. Using the Canvas app from blank option, you could create an app that could gauge employee mental health via a few quick surveys, provide a way to confidentially report to HR when there's a problem, or even something as simple as providing links to several resources that the employee could access when they're going through a tough time (i.e. dealing with stress, handling depression or anxiety, coping with grief, or getting control of their addictions). With Power Apps, these options are all possible.
Need some help creating these apps? Chat with ProServeIT's experts today!
Take Action Today & Get Involved with Your Mental Health at Work
There's no denying the fact that employee mental health is incredibly important to organizations. Whether you take part in Not Myself Today, download the Standard so that you can understand how to better support your employees, or find your own way of supporting those who are suffering, the important thing is to show that you care, and that you're interested in being one of the many companies out there who are working to provide a mentally safe organization for your employees.