Our recent webinar brought up several Skype FAQs regarding what the move from Skype for Business to Microsoft Teams means for current customers, and what people can do to prepare for these changes that Microsoft recently announced. Didn't get to see the webinar? It's available on-demand, for your convenience!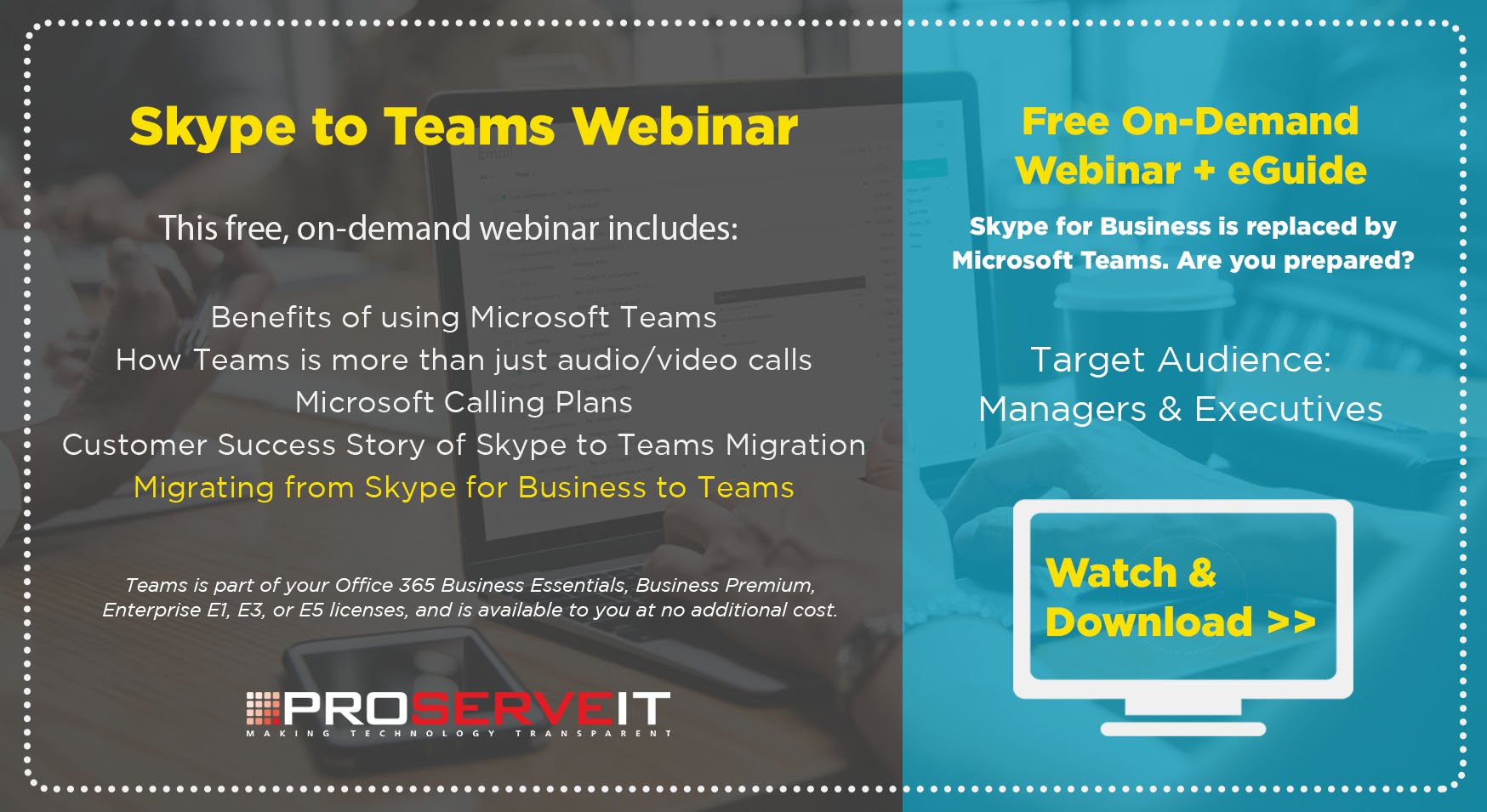 In this blog, we'll review each question that was asked, in an effort to give you a better understanding of the Skype to Teams transition and what it means for you. Read along, and if you have further questions, reach out to us!
Skype FAQ #1: What is Microsoft Teams and why should I use it?
Microsoft Teams is going to be the hub for teamwork across the Office 365 platform. A chat-based workspace that combines instant messaging, voice, video, calling, and file-sharing, Microsoft Teams enables your employees to be more productive by using Office apps they're familiar with – like Word, Excel, PowerPoint, OneNote, SharePoint, and more – right within the platform.
Skype FAQ #2: How does Skype to Teams interoperability work?
A key to transitioning from Skype to Teams is the ability to use both apps interchangeably. As you transition from Skype to Teams, you want to make sure that you can stay in touch with colleagues and clients using both platforms.
Skype for Business Interoperability means you can use Skype for Business or Teams to call or chat across apps to each other, interchangeably. Plus, you can run Skype for Business and Teams side-by-side until you're ready to switch over to Teams exclusively.
Skype FAQ #3: Will Microsoft Teams provide a mobile app?
Yes, there is a Teams app that you can download from Google Play or the Apple store, which has the same features and functionality as the desktop version.
Skype FAQ #4: Can you add people from outside your organization to a team?
Yes, you can add people from outside your organization to a team. If you want to invite someone, select "Add Members" in the menu next to the team name. Then, you can add the email of the person you want to add (business or consumer email addresses, like Gmail or Hotmail, can be used). That person will get a welcome email which will give them more information on what they can do next.
Skype FAQ #5: Is there an additional fee for Teams?
Microsoft Teams is available as part of several of the Office 365 Business and Enterprise SKUs. However, depending on what Office 365 SKU you have, you may have to pay additional costs to turn on some of the functionality of Microsoft Teams (i.e. Phone System & Calling Plans).
Want to learn about Calling plans? Click the image below to watch an on-demand webinar and download an eGuide.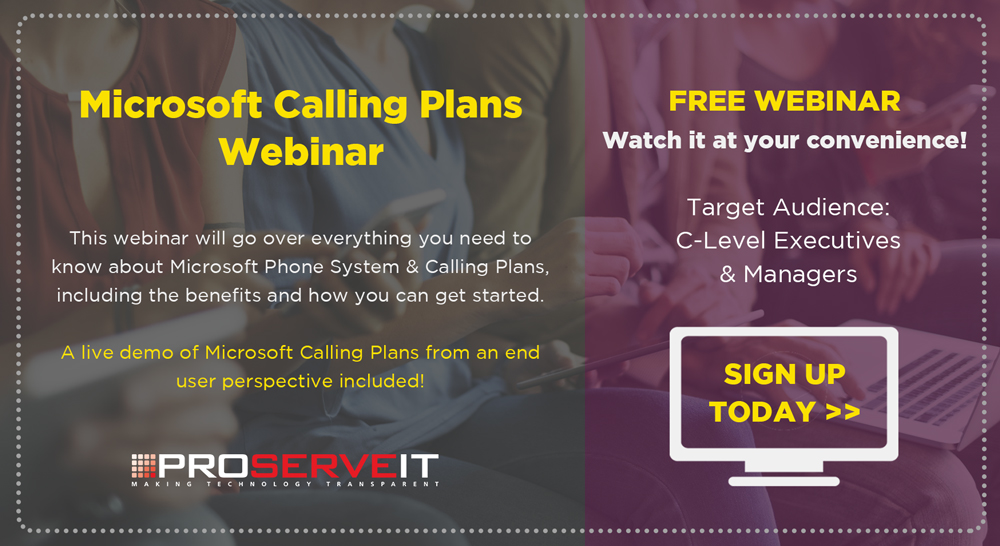 Skype FAQ #6: Can I keep my DID phone number when I move from Skype to Teams?
Yes, with any migration of a phone system, you'd want to port your number over. Microsoft does give you the capability to do so. And, in fact, one of the things that Microsoft has recently released with Microsoft Teams is Direct Routing, which means that you can use your own PSTN provider and connect it directly over to Microsoft Teams. This way, you can use the Phone System & Calling Plans interface with Teams, but you don't need to use Microsoft as your provider.
Skype FAQ #7: What if I don't see the call function on my Teams app?
If you're not seeing the call function on your Teams app, it could be that your administrator hasn't turned on that feature, or that your organization doesn't have Calling Plans enabled for outside calls. Need some help with this? Contact our Teams experts for more information.
Skype FAQ #8: What happens if you have E3 or E5 with compliance enabled for files within Teams?
Depending on the industry you're in, you may have some compliance requirements in place, such as the need to keep files and conversations for a certain period of time. Teams does provide you with security & compliance certifications, eDiscovery, Legal Hold, and other compliance requirements.
Ready to Switch from Skype for Business to Teams?
ProServeIT's Assessment & Design offer can help ensure that you're on the right track with your Skype to Teams migration. Our 6-day engagement will make sure that your Microsoft Teams design will be supported by your current IT state, plus it'll provide you with a Skype to Teams design and migration plan. Contact us to get started, or if you have other Skype FAQs that you want to be answered!