Are you using BI reporting tools? They help your organization collect, integrate, and analyze your data. Do you know all the benefits of using BI reporting tools?
Business Intelligence (BI) is more than just software. BI reporting tools can, in fact, help enable your organization to make better-informed business decisions. According to a recent Forbes article, 60% of CIOs predict that their spending on business intelligence tools, like Power BI, will increase in the next 12 months. So, how can your organization stay ahead of the curve and utilize this powerful business intelligence tool to its full potential?
This blog, intended for business decision makers within your organization, will explore the benefits of implementing and utilizing BI reporting tools, the department-specific benefits of BI reporting tools, and how you can get started.
Are you an IT professional, looking for information on BI reporting tools? Here are relevant blog posts you would find helpful:
BI Reporting Tools: Uncut Diamond to Refined Diamond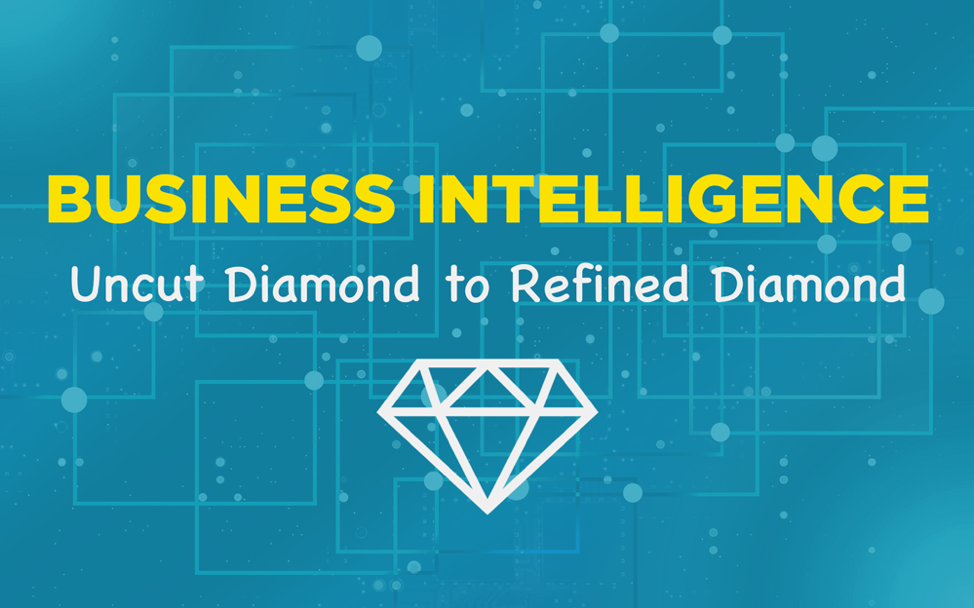 Implementing a comprehensive BI strategy that fosters collaboration, user adoption, communication, knowledge, and insight is necessary to take full advantage of BI reporting tools. Consider this: an uncut diamond is not considered to be valuable until it has been cut, shaped, and refined. Raw, uncut diamonds, however, do hold enormous potential value, and, once it's been refined, its worth skyrockets.
Similarly, raw data has a huge amount of potential, but it is only after the "refining process", using a powerful business intelligence tool (like Microsoft Power BI) that your data's true worth becomes visible. When your organization's raw data is managed, governed, organized, and processed into information (or, in other words, refined), you can truly see the value of that data, and you can turn it into actionable insights in your organization.
Business Intelligence, like the refining process that a raw diamond undergoes, is the process that enables this transformation from raw data "diamonds" to refined data that can be used to make important business decisions.
What are the main drivers behind implementing BI reporting tools?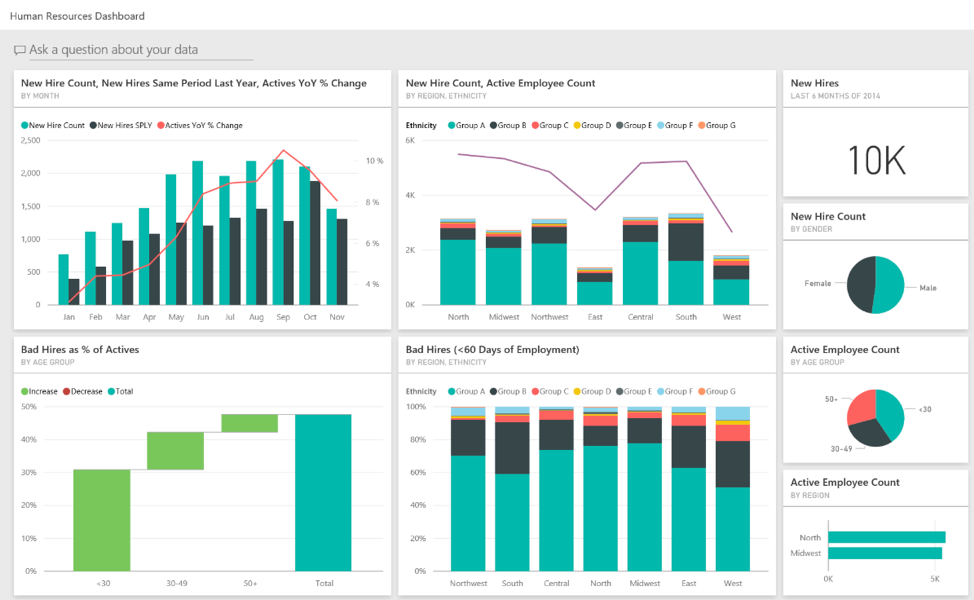 The amount of data available has exploded, making data one of the most valuable assets for organizations, regardless of size or industry. Through Business Intelligence and Analytics, an organization, like yours, is able to make more strategic, accurate decisions while optimizing ongoing business processes. The most significant drivers behind BI implementation include:
Enabling self-service analysis
Presenting business-friendly information
Sharing information
Scheduling and delivering reports

Do I really need BI reporting tools?
Have you had to make strategic decisions and wished you had analytics you could rely on? Have you made inaccurate decisions as a result of inaccurate or outdated data? Do you think your bottom line has been negatively affected by inaccurate and incomplete contact data? Here are a few indicators that you may need BI reporting tools:
Multiple versions of data: For many organizations, data is stored in different systems across your business that often don't speak to each other, meaning your data is unlikely to be shared in a productive, efficient manner.
Inability to perform in-depth analysis, retain data, or locate important information: If your organization lacks a central location for your big data, you can often miss out on visible content that can help lead your team or make profitable decisions. Think about it this way – how much easier would it be if your data was efficiently converted into charts or graphs?
Need for simple-to-use reporting technology: Business Intelligence software as a single source of data for your business means that you can integrate with different company systems like Enterprise Resource Planning (ERP), point-of-sale, customer relationship management (CRM), supply chain management, and more.
Existing BI technology is too difficult to use, or weak BI technology limits operational flexibility: BI reporting tools are really well-suited for powerful data mining because it analyzes, processes and renders huge amounts of data that cannot be managed with weaker programs.
3 Department-Specific Benefits of BI Reporting Tools
After you implement BI reporting tools, what exactly are the benefits that each department within your organization can enjoy? Here are some major benefits for 3 departments:
3 BI Reporting Tool Benefits for Sales Teams:


BI reporting tools help you forecast:

BI reporting tools provides actionable intelligence when it comes to tracking what your customers are buying, what products are trending up or down, and what sales areas are lagging or excelling, and why. Because BI software can instantly analyze incoming data, your company is more likely to catch fleeting opportunities you might otherwise miss.

BI reporting tools help your organization plan for future growth

: With BI reporting tools, your organization can better anticipate and mitigate challenges before they negatively impact your bottom line.

BI reporting tools help you provide a better customer experience:

Using actionable insights from your BI software means that your sales team can better prepare for client meetings in the way that they respond to questions, discuss cost saving opportunities, or introduce new products.
2 BI Reporting Tool Benefits for Finance Teams:


Business intelligence tools help you create efficient pricing strategies

: In a highly saturated market, big data provides information that helps you gain an understanding of the factors that affect pricing. With BI reporting tools, your organization can get ahead of the pricing game with real-time behavioural trends and patterns.

BI reporting tools help your organization make data-driven decisions:

Does your organization need to track sales goals or target delivery times? BI reporting tools help track, manage and implement performance goals. So, when it comes to making important decisions about management, finance, marketing efforts and more, BI helps you know the best plan.
2 BI Reporting Tool Benefits for Operations Teams:


Monitor your data live:

Many organizations struggle with benchmarking, but BI makes the process easy by providing actionable information and reports that help gauge your productivity, revenue and overall success against your competitors.

Streamline your operations:

A lesser-known advantage of business intelligence software is its ability to cut down waste that doesn't necessarily add value to your company. With a BI system, you can automate operational or administrative work – tasks like data organization, de-duplication and other repetitive tasks that data analysts would normally spend a lot of time working on.
Let's map your BI journey together!
Business Intelligence is no longer a luxury or niche. Organizations of every size and across all industries are taking advantage of the benefits of BI reporting tools. Having an appetite for BI does not mean that the initiative will be an automatic success. It is imperative that organizations take the time to select and implement a BI suite that aligns with business goals and fosters end-user adoption.
Our team of BI experts will be happy to help you start your BI journey. Contact us today to see how you can get started with your BI reporting tools!