If you're having trouble with Azure in your organization, you need an Azure Solutions Architect. And here at ProServeIT, we've got just the person you want to talk to!
At ProServeIT, our Solutions Architects are an integral liaison between our customers and our technical team who will be implementing the work that's agreed upon. It's their job to inform customers of the various options, explain new technology in a way that the customer can understand, and be a point of reference for the customer if they have any questions or concerns about the work being done.
In this blog series, we're showing off the talent and unique personalities of our Solutions Architect, and in this edition of "Meet the SA's", we're pleased to introduce Bill Kastner, our Azure Solutions Architect! Read on to learn more about Bill and check out our short video below to see a live interview with him!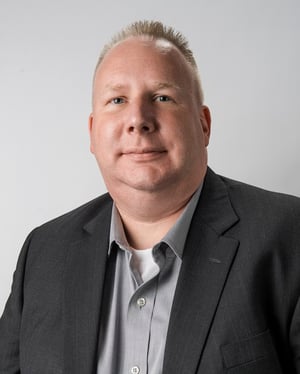 Name: Bill Kastner
Number of Years in the Industry: 25 years
Number of Years at ProServeIT: 4 years
Areas of Expertise: Azure, Office 365, Cloud Technologies
What Attracted Bill to the IT Industry: Growing up, Bill was always into computers. At that time, he loved seeing the evolving changes to the technology industry, especially how technology improved various facets of our lives. This love of technology has continued to grow, and shaped his career path, from working at Microsoft supporting Microsoft Exchange, then progressing to shared email platforms, then Cloud platforms, and eventually working up to Azure.
A Day in the Life of an Azure Solutions Architect
Most of Bill's day is focused around working with ProServeIT's Business Development Managers to assist their customers in determining the technical solutions that will address their business needs and challenges. To do this, the bulk of Bill's time is spent on the phone with customers to understand their specific pain points and determining what solutions are available. He follows up by building proposals in order to show the customers what those solutions would look like.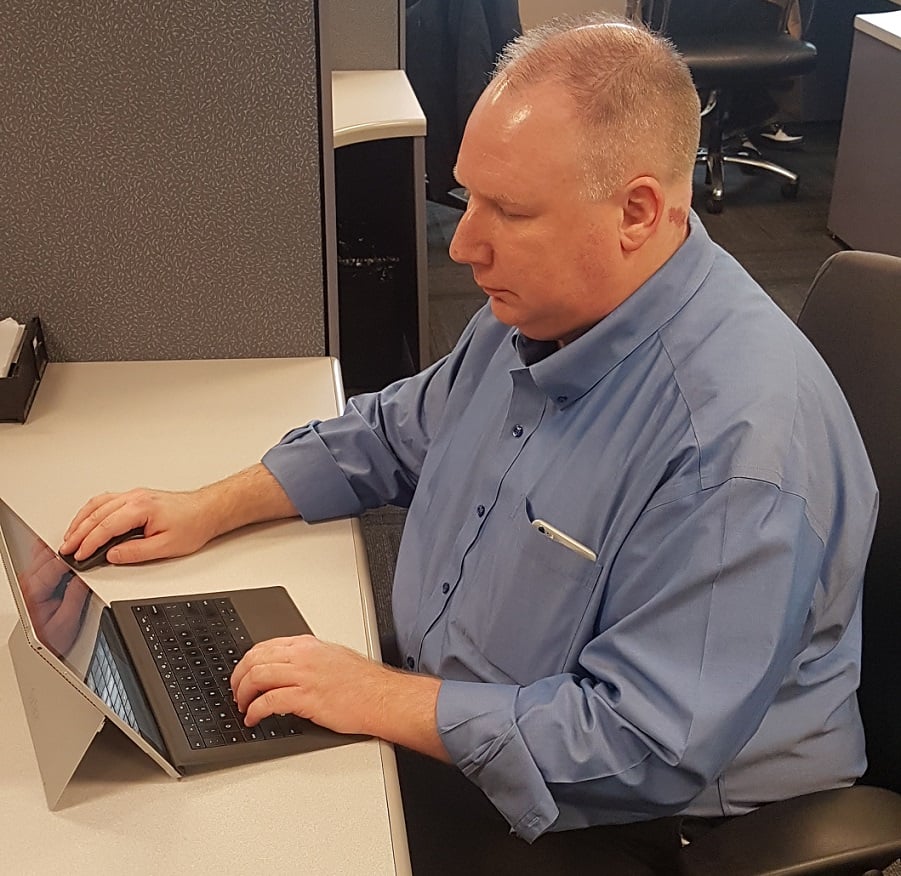 Bill enjoys helping provide customer education about these more forward-thinking solutions that won't just meet the business challenges today but will help those customers grow into the future and help them with future business needs. He says that this education is especially relevant when you consider how versatile and diverse Azure is. In fact, a lot of people that Bill meets with don't understand exactly what Azure can do, and how Azure can help the business.
When Bill isn't on the phone with customers, he's keeping up to date on new Microsoft changes that are happening and researching new technology upgrades and products that could be used to help his customers further.
Bill's Areas of Expertise
As mentioned, Azure is Bill's principal area of focus here at ProServeIT. Azure, as Bill explains, is like a Swiss Army Knife of toolsets and products, and a lot of people Bill deals with, even if they understand Azure, are really only scratching the surface of what Azure can do. Bill's quick to point out that there is so much more to Azure than just taking what a customer has on-premise and moving it to the Cloud. Bill's other areas of expertise are Office 365 and other Cloud technologies.
---
---

On a Personal Note…
Much of Bill's life revolves around being a husband and father. His nine year-old daughter dances five or six days a week, which Bill says is both chaotic and awesome! In what little free time he has, Bill's an avid reader – he thoroughly enjoys historical fiction novels that centre around ancient Roman or Egyptian events and culture, and science fiction novels, like James S.A. Corey's Expanse series. These tastes in books are indicative of Bill's interests in exploring distant past, distant future scenarios.
Aside from being an avid reader, Bill's also a big fan of a number of different television series and movies. A Star Trek fan through most of his life, Bill's of the opinion that original Kirk is, by far, the more superior captain! Bill's favourite television series, though, is Game of Thrones, and his favourite movie is Casablanca. He's also a Marvel fan, and one of the highlights of Bill's life has been the day he got to meet and chat with Stan Lee.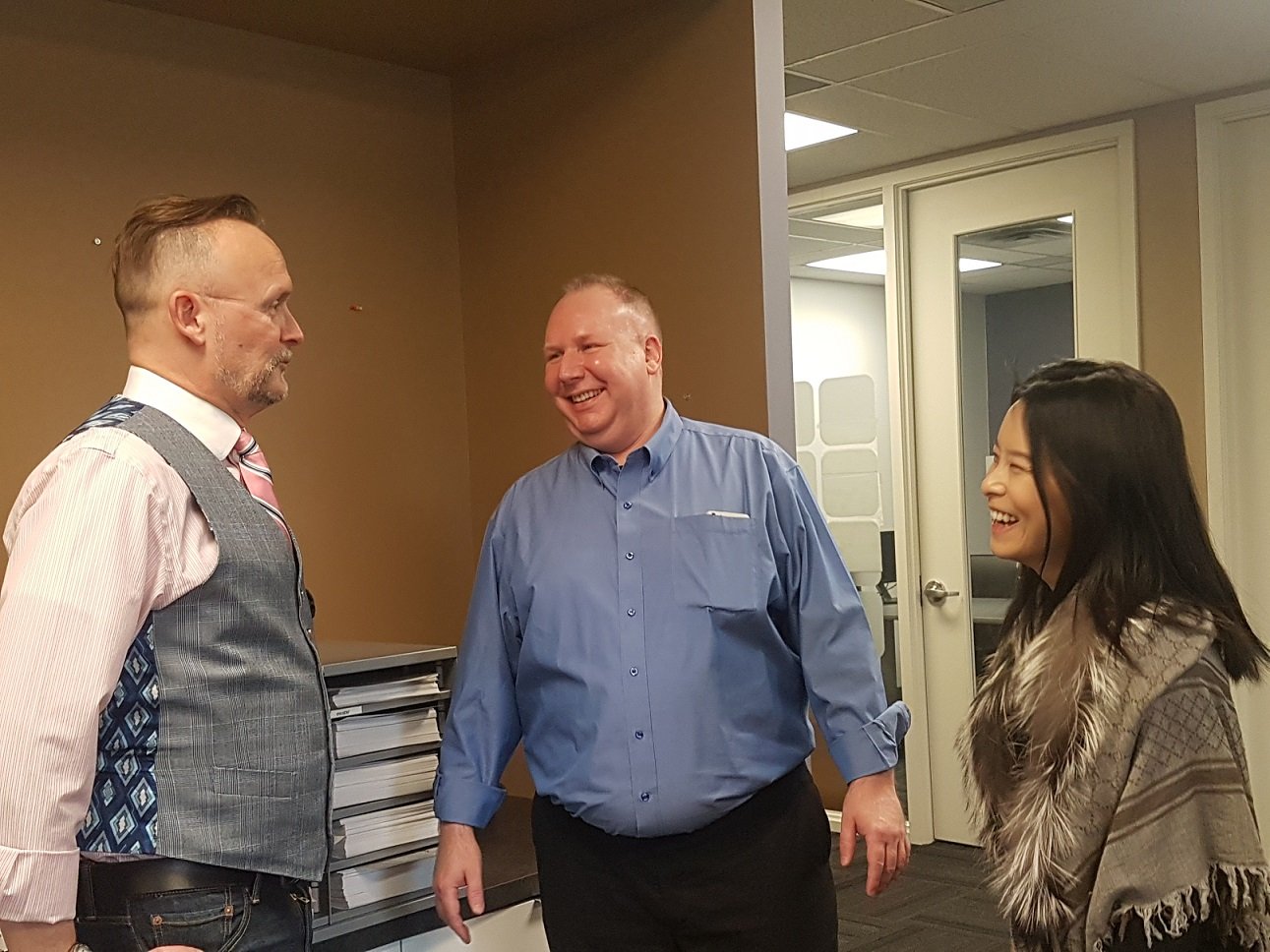 Let Bill, Our Azure Solutions Architect, Help You!
With Bill's area of expertise being in Azure, we wanted to highlight a few of our featured offers that might be of interest to you. Check out these two related offers to help you get started with Azure:
---
---
Want to hear Bill in action? Our recent "Getting to Azure: Assessment, Migration & Security Considerations" webinar features Bill discussing the first steps in transitioning from your current environment to Azure. Check out this short video below on building the business case of moving to Azure, or watch the full webinar to understand the Azure Migration Process, see a live demo of an Azure Assessment, and learn how to use the Azure Security Centre & Azure Secure Score.