Your small business needs the appropriate tools to be able to function. You have a lot of things on your mind. Hiring qualified employees and taking care of them. Growing your revenue and/or raising capital. Increasing your client lists. Monthly and annual reporting. Let's face it – there's a lot to think about!
If ensuring that you have the appropriate small business tools in place isn't near the top of your priority list, you're doing your organization a disservice. It's important to have the appropriate small business tools in place so that you and your employees can do their jobs more efficiently. In this blog, we'll look at five small business tools that you should consider implementing in your organization.
---
Your #SMB needs the appropriate #SmallBusinessTools in place so that you & your employees can do their jobs more efficiently. This blog looks at five small business tools that you should consider implementing in your organization.
---
Small Business Tool #1 - Hubspot for Inbound Marketing/SEO
There are two key types of marketing out there: Outbound and Inbound. Outbound marketing is the more traditional approach of fighting for potential customers by using static tools such as display ads, magazine and TV ads, telemarketing script etc. Inbound marketing is the newer methodology - attracting customers via content. A study done in 2017 shows that 71% of companies globally reported that they are focusing on inbound marketing. One of the main reasons is that it is 62% less expensive than outbound.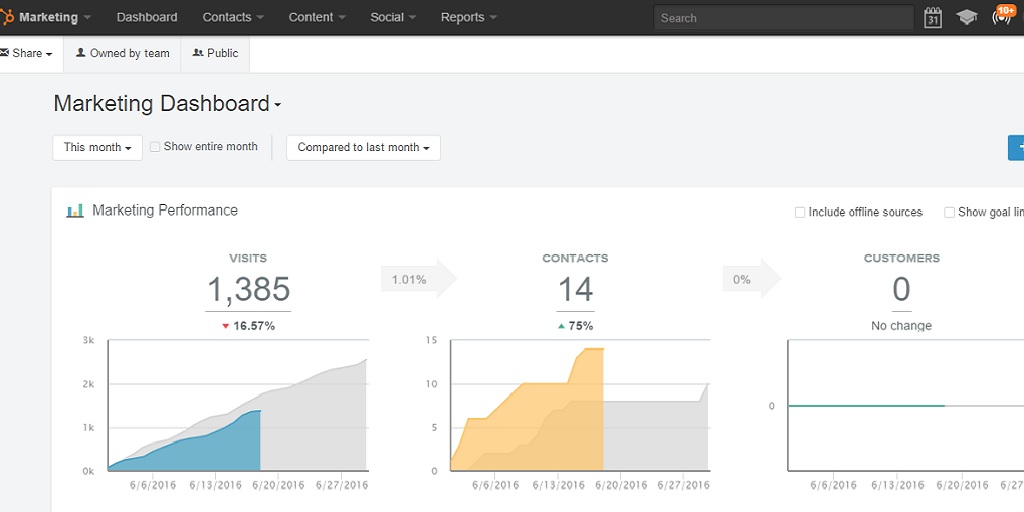 HubSpot is the pioneer of Inbound Marketing, engineering a tool that is considered one of the better inbound marketing tools available. Some of the features of this small business tool include:
A fully-integrated blogging platform to create engaging content
Keyword suggestions and SEO advice to help guide you in better optimizing your posts
A website editor feature that allows for easy drag-and-drop placement of content
Websites that are created in HubSpot are optimized for mobile devices and will automatically adjust to the device that the content is being viewed on
A social media publishing and monitoring feature that enables content to be shared and scheduled to all your social media channels. All interactions are tracked and can be reported on.
Interested in how your small business can best utilize HubSpot Inbound Marketing tools? Contact us to start the conversation.
Small Business Tool #2 - DocuSign
Gone are the days when a signed document was either mailed or faxed to the recipient. We live in a digital world now and with that comes new tools to help us work smarter, quicker and safer.
DocuSign is such a simple tool, but it is worth mentioning since most, if not all, businesses require signatures from their clients/customers at some point or another. DocuSign is an electronic signature application that allows a person to send, sign and approve documents digitally from anywhere and from any device. One of the main ROIs of this small business tool is the amount of time saved; documents can be signed and sent back instantly between your small business and your customers.
The platform uses high-level security and follows tight data protection protocols, ensuring that all documents and data are secure. DocuSign also offers the capability of properly organizing and storing all documents, which greatly reduces the need for physical filing and clutter. Contact us to find out how it can save you time and reduce clutter.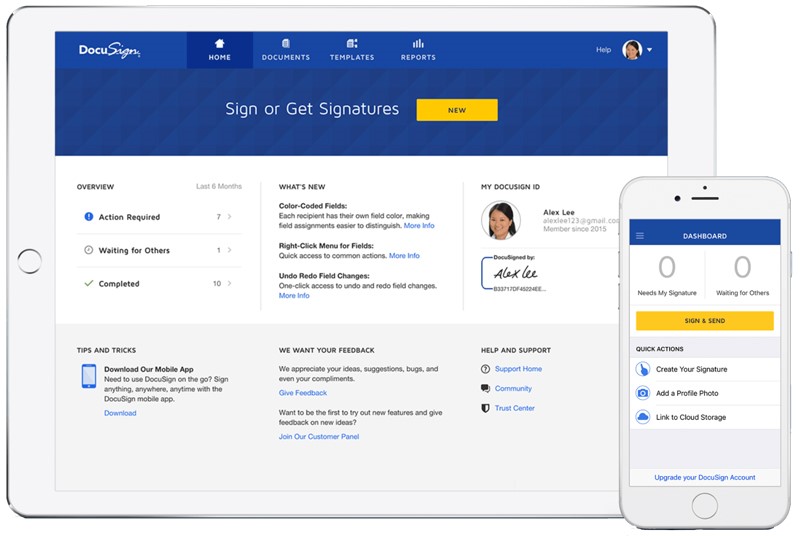 Small Business Tool #3 – SharePoint as a Content Management System
Where do your contracts, sales collateral, marketing materials, proposals, and other important corporate content currently reside? Are these documents saved on a file server that makes it difficult for mobile or remote workers to access? Does your sales team save their documents to an external hard drive? These are not secure, convenient ways to store and manage your corporate data, documents, or materials.
A SharePoint content management system provides a central library in the Cloud that allows your teams to access all your corporate content when and where they need it. Because it's Cloud-based, SharePoint stores all the content that you produce in a single safe and secure place. Your staff can co-author documents, make changes to documents in real-time, and access those documents from any device, as long as they have Internet connectivity.
SharePoint also provides version control, which will always show you the latest version of the document your team is working on. However, you can revert to previous versions if needed. SharePoint also allows you to easily track all changes made to documents, making collaboration a snap!
Utilizing SharePoint as a small business tool can improve your team's collaboration capabilities, and can increase productivity within your organization. Want to see what your organization can do with SharePoint and what specific benefits it can bring to you? Contact us, or take a look at our Quick Migration to SharePoint offer.
Small Business Tool #4 – OneNote as a Digital Notetaking Platform
Where does your sales team take meeting notes during and after client meetings? Do they use a paper notebook or a note-taking app? Are your team members using various apps that do not sync with each other? A versatile, Cloud-based digital notetaking platform, OneNote is a great small business tool to use whenever your team needs to take notes and share them with each other. Mimicking the traditional tabbed ring-binder feel, OneNote allows users to organize their notes into different tabs and pages, each of which can be password-protected as needed to keep sensitive information secure. Plus, with OneNote, your team members can have their personal notebooks that they do not share with anyone, and shared notebooks that they share with the rest of the team.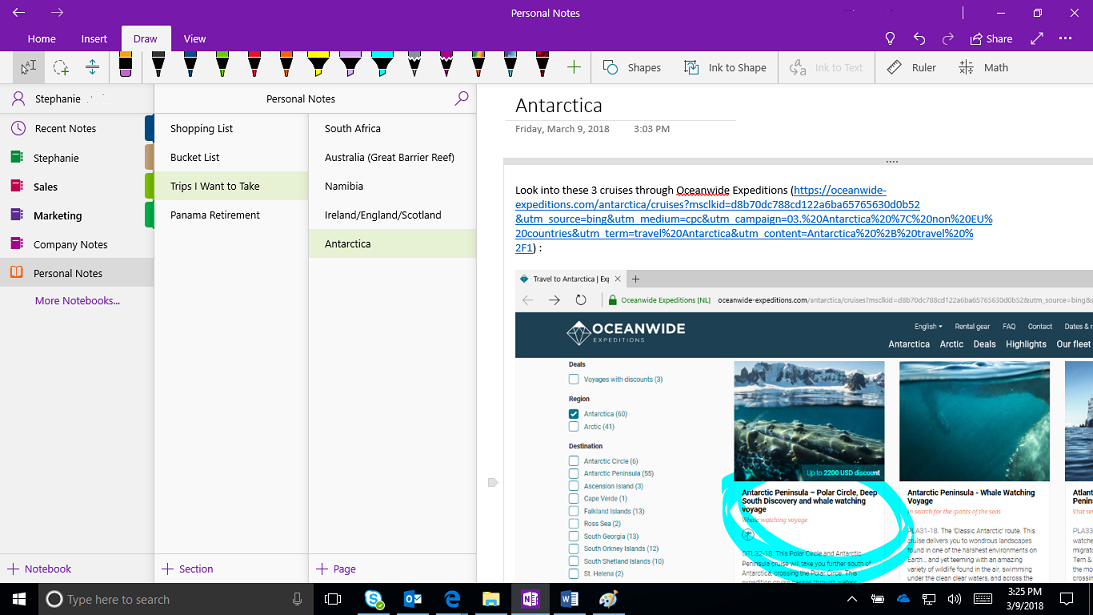 In addition, OneNote provides several features and characteristics that will help your team members to be more productive and collaborative in their note-taking: they can take type or handwritten notes, capture drawings, screenshots and/or audio comments right in the app, and collaborate with colleagues and customers alike on various projects by allowing them to view or edit your notebooks. When collaborating with others, OneNote will track all changes being made – not only what was changed, but who changed them.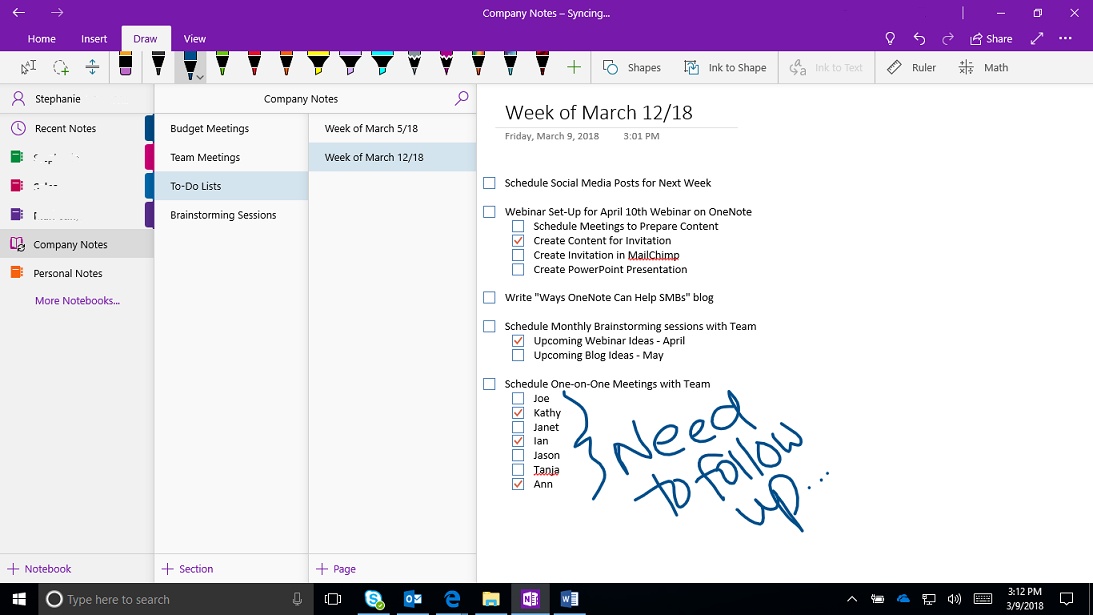 Like other Cloud-based apps through Office 365, OneNote can be accessed from any device, anywhere, at any time – all you need is an Internet connection. To-do tags can be added to any page, to help you easily track which tasks have been completed and which tasks still need to be done. Also, OneNote makes it easier to find the notes you need at a later date by allowing you to add searchable keywords to your various notes and files.
Small Business Tool #5 – A Robust Customer Relationship Management (CRM) System
Another small business tool that is essential to an organization like yours is a Customer Relationship Management (CRM). It helps your team manage customer data in an efficient and effective manner, and take charge of that data. The biggest benefit of a CRM system (like Dynamics 365) that we have experienced and observed from our customers is the automation features. By automating the information flow between the sales and marketing teams, you can optimize your organization's operations and break down silos between the teams in your organization so that you can shift from being reactive to proactive.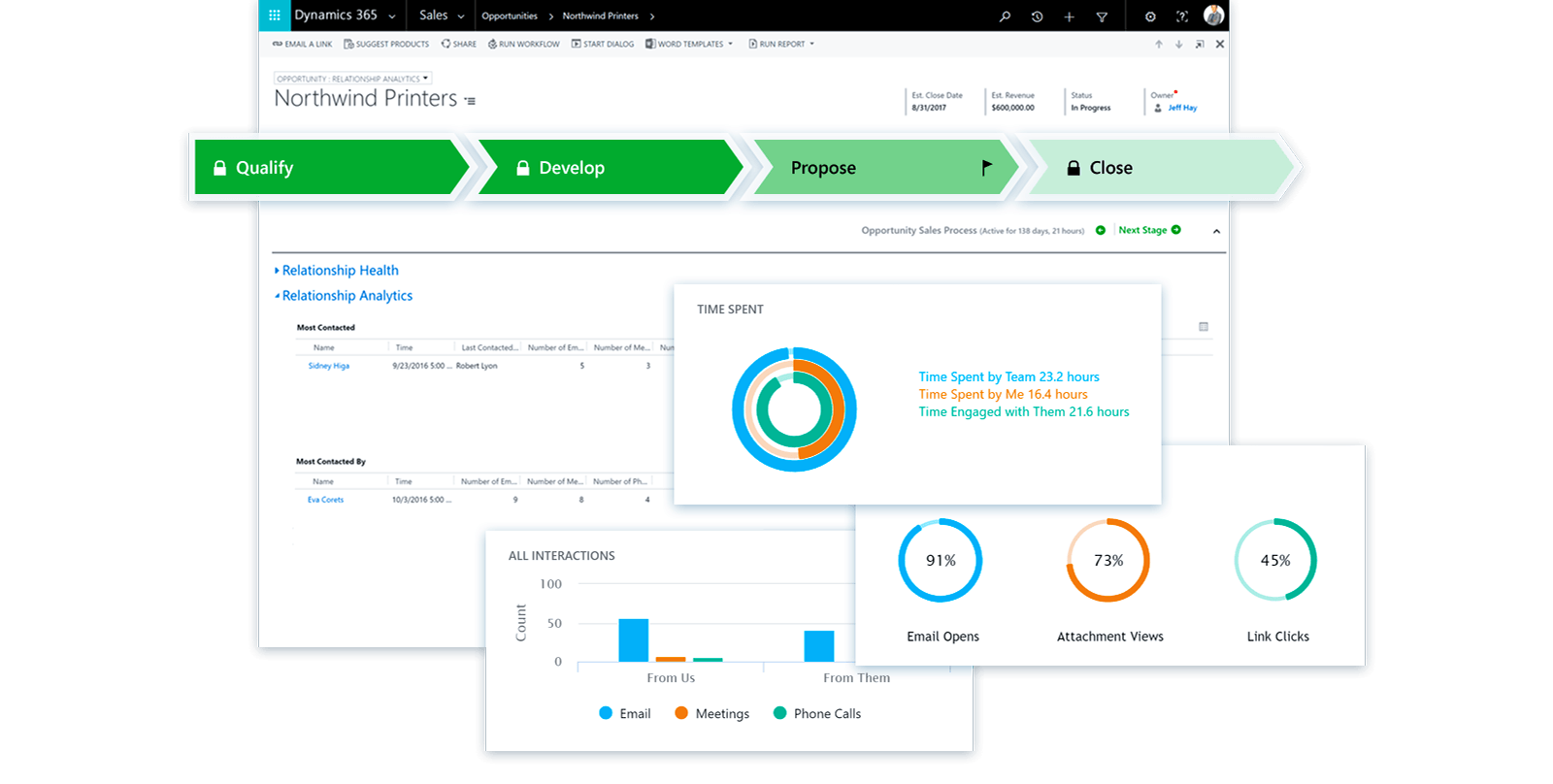 Set due dates and reminders. Track follow up phone calls, and emails. Keep all your client notes in one place. Upload important files (like contracts and sales agreements) directly to your Accounts, Contacts or Deals records. These are just some of the many things that a CRM system can do for you. By empowering your team with these various helpful features, a CRM helps with time management, helps your team sell more, and improves their sales efficiency. If you want to learn more about the benefits of CRM, or see a demo, contact us and our CRM experts will be happy to assist you.
---
This blog post is co-authored by ProServeIT and Change Connect. We publish a monthly blog specifically written for small businesses. Some of the topics we have discussed include security, CRM, Cloud computing, and Business Intelligence (BI). Click here to view a list of the previous co-authored blogs for small businesses.
About ProServeIT
As a multi-award winning Microsoft Gold Partner, ProServeIT has been helping SMBs increase their efficiency for over fifteen years. We're constantly looking for ways to help our customers get the most out of their technology investments, and we love to introduce our small business clients to new tools that can help them be more productive. Interested in SharePoint, OneNote or Dynamics 365 for your small business? Talk to us to arrange a complementary demonstration of these, or other tools, that might be right for you!
About Change Connect
Change Connect specializes in helping clients to work more efficiently and effectively in pursuit of their revenue goals. We offer customized solutions for small to midsized businesses with a focus on Sales Transformation, which includes implementing strategic Sales and Marketing plans. Whatever stage your business is at, whether you're a start-up looking to expand or an established company looking to move from a plateau to record growth, Change Connect is your partner in transformation.  Change Connect – Making Sales Scalable.